New Orleans Pelicans Home Schedule 2019-20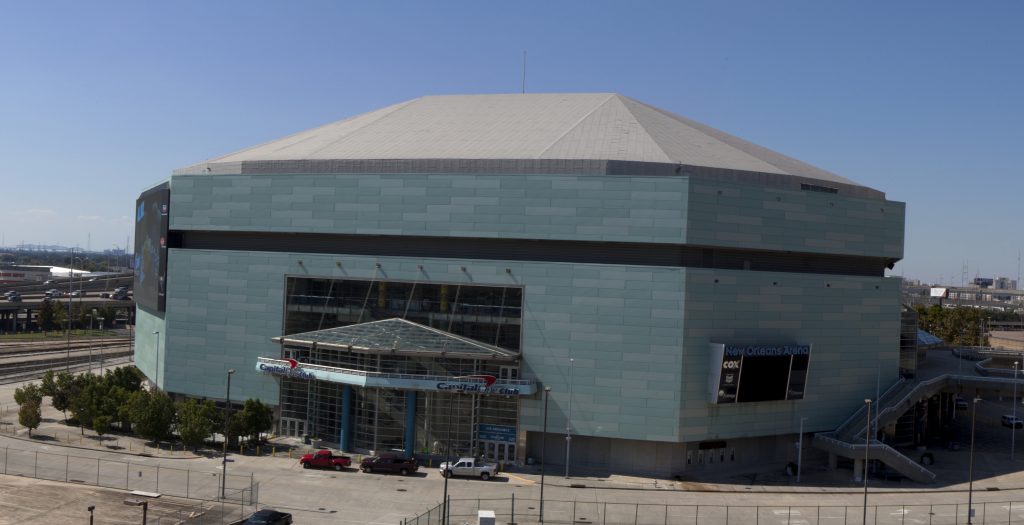 The New Orleans Pelicans begin the 2019-20 season on the road but the home opener is against the Dallas Mavericks (Oct. 25). It doesn't get any easier as they follow that up with the Golden State Warriors (Oct. 28). Lucky for fans, they will have 17 of 41 home games on the weekend so there are plenty of opportunities to see them in action.
Notable home matchups include the Denver Nuggets (Oct. 31), Houston Rockets (Nov. 11), Los Angeles Lakers (Nov. 27), Los Angeles Clippers (Jan. 18), and Milwaukee Bucks (Feb. 4). Their longest homestand is four games from April 7-13 when they host the Charlotte Hornets, Phoenix Suns, Philadelphia 76ers, and Washington Wizards.
New Orleans Pelicans at Smoothie King Center
The Pelicans' home arena, in NOLA's Central Business District, is Smoothie King Center, owned by the state of Louisiana and opened in 1999. Smoothie King Center seats close to 17,000 for NBA games. (The venue was formerly home to hockey and arena football and still hosts concerts and other special events.) Fans can take a bus or streetcar to the game.
New Orleans Pelicans Seating Chart – Smoothie King Center
Individual game tickets for all games are available now.
Stay up to date on the Pelicans all season on Twitter @PelicansNBA.
All game times are local and subject to change.
You Might Like
The pros found and shared creative ways to keep their strength as sharp as ever.
The Home of the Blues celebrates music, sports and entertainment of all kinds.