A Proud Tradition: Montreal Canadiens Fans are Long Time Supporters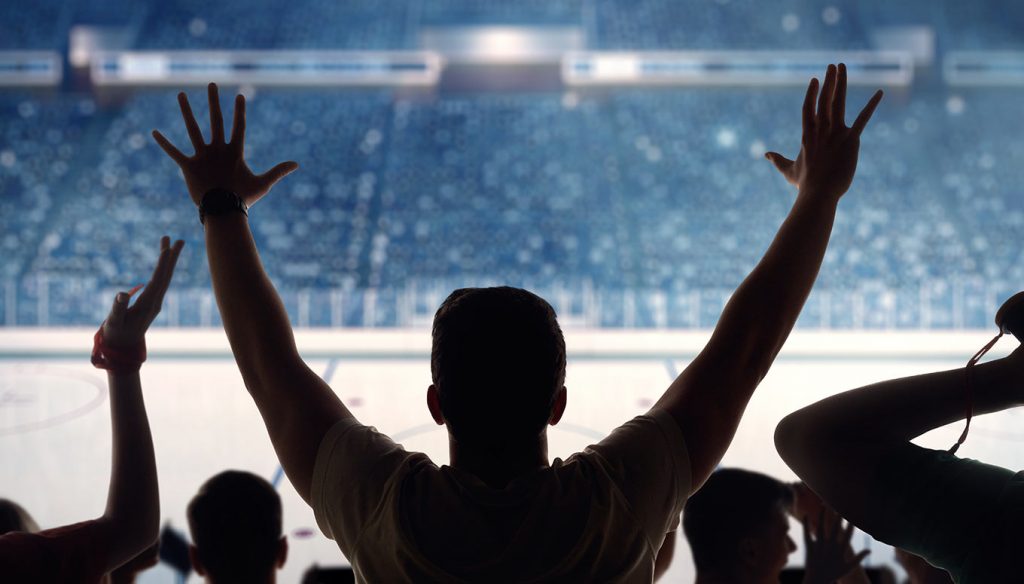 The Montreal Canadiens are the oldest team at the highest level of professional hockey and one of the oldest North American sports franchises in existence. The Habs' tradition stretches back to 1909, and a major part of their historic success over the past century has been the loyal support of their fans. The team has the most Stanley Cup wins in the league (24 total), and their eight conference championships and 23 division championships have firmly established them as a force to be reckoned with on the ice. With more than 50 former players and a dozen former coaches, general managers, and owners in the Hockey Hall of Fame, it's clear the Canadiens have a pedigree that's second to none.
Home Ice: The Centre Bell
The Centre Bell has hosted the Canadiens since opening its doors in 1996. Conveniently located in downtown Montreal, the arena has an atmosphere befitting such a highly decorated team, and the Habs' 24 Stanley Cup banners proudly preside over every game.
A variety of foods inside the arena fuel up fans as they cheer for the Canadiens. Classic concessions are complemented by sit-down dining options like La Cage, which features plenty of big-screen TVs and Habs memorabilia to go along with tacos, nachos, potato skins, chicken wings, and more. Restaurant 9-4-10 offers truly high-end dining and a beautiful view of downtown Montreal just a few steps away from the arena's seats.
Canadiens and the Community
The Habs have an impressive history of community involvement. The Montreal Canadiens Children's Foundation – the team's main philanthropic arm – was founded in 2000. Since that time it has contributed nearly $25 million to more than 700 organizations benefiting underprivileged children in the province of Quebec. The team also has hockey development programs for young players and supports a number of initiatives that promote healthy lifestyles, education, and local involvement.
Connecting with Fans
The Habs make it a point to build connections with fans on social media, sharing the latest news, pictures, videos, stats, and much more. Supporters can stay up to date with the team via Facebook, Twitter, Instagram, YouTube, and the team app, just to name a few. There's also an official message board for deeper discussions with fellow fans.
Famous Habs Supporters and Superfans
The Canadiens are one of the most decorated teams in hockey, so it's no surprise they count several celebrities among their fanbase. Famous Habs fans include singer Shania Twain as well as actors Jay Baruchel and Viggo Mortensen. There are also several diehard Habs fans who have made names for themselves with their intense passion for the team. In 2016 Dr. Charles Kowalski spent $20,000 on a full-page ad in the Montreal Gazette to complain about a player trade. Shortly after, Dr. C.K., as he's known, pledged $250,000 to a Habs player's local charity, a move that underscored the deep community connections the team has with its fans.
Check out the Montreal Canadiens schedule and view Ticketmaster NHL and the NHL Ticket Exchange for Montreal Canadiens verified tickets.
NHL© and the NHL© Shield, and NHL© Ticket Exchange are registered trademarks of the National Hockey League. NHL© and NHL© team marks are the property of the NHL© and its teams. © NHL© 2017. All Rights Reserved.
Tags
You Might Like
Join Alberta Ballet for the highly-anticipated return of the portrait ballet that 10 years ago sparked a whole new style of performance.
2018 has been an incredible year for live events. From concerts, to action-packed games, to award-winning theatre – it's impossible to pick our favourites. N...
The L.A. Lakers have won 16 NBA Championships in their 71-year history. They've boasted some of the league's greatest players — including Kareem Abdul-Jabbar...