2023 MLS Season FAQs: Everything You Need to Know for the 2023 MLS Season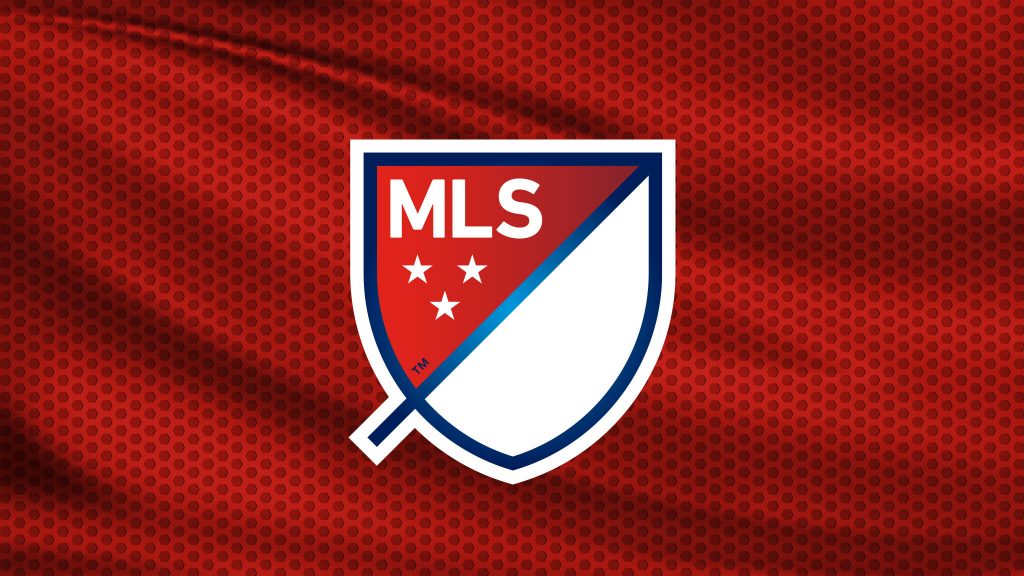 Buying Tickets | Selling Tickets | Important Dates
From the sensational saves and the nail-biting shots to the incredible goals that make the crowd roar — there's nothing like being in the stands for live Major League Soccer. MLS is back for the 2023 season and you can get your tickets now to cheer on your favorite team live. To help you gear up for the 2023 MLS Season, we've got answers to all your questions about scoring tickets to see your favorite team take the field.
Buying MLS Tickets
When you're looking for tickets to a game, Ticketmaster is your safe and secure way to get tickets to MLS regular season games and the 2023 MLS Playoffs.
How Do I Buy MLS Tickets?
Tickets for the 2023 MLS season are available now at Ticketmaster. When you buy tickets at Ticketmaster, you can trust that the seat you buy is the seat you'll be in for the game, so you never have to worry about making it into the stadium on game day.
How Much Do MLS Tickets Cost?
Tickets to MLS games vary by team and can fluctuate by game. According to Ticketmaster data, MLS tickets will typically cost between $45 and $50 on average. Prices also differ on secondary and resale marketplaces.
When Do MLS Tickets Go on Sale?
Fans looking to cheer on their favorite MLS team can score tickets now at Ticketmaster. With a wide selection of tickets, including verified resale tickets, you are sure to find tickets to the game you want to attend at Ticketmaster.
When Do MLS Playoffs Tickets Go on Sale?
Tickets to the 2023 MLS Playoffs will most likely be available in October, when the regular season is over and the playoff matchups begin to be set.
When Do MLS Cup Tickets Go on Sale?
Tickets for the Audi 2023 MLS Cup will likely be available during the week leading up to the game.
How Do I Buy MLS Cup tickets?
When tickets, including verified resale tickets, are available for the Audi 2023 MLS Cup, you can find them at Ticketmaster. Check back often as fans may be looking to sell their MLS Cup tickets on Ticketmaster and more tickets may become available.
How Do I Access My MLS Tickets?
If you purchased MLS tickets on Ticketmaster, you'll be able to access them from your Ticketmaster account. Digital tickets are instantly delivered to your phone, so you can shop for and buy them right up until the game starts. As a note, if you purchased fan-to-fan resale tickets, they may take up to 24 hours to appear in your account. Learn more about how to find your tickets here.
Are MLS Season Tickets Worth It?
Nothing beats being there live to watch your favorite MLS team take the field. So yes, we definitely think MLS season tickets are worth it. But don't take our word for it. Here's what some fans have been saying on Ticketmaster:
"We had so much fun that we ended up buying season tickets! Amazing seats and experience."

"I bought tickets for myself and three of my other friends and we all had a blast. Atmosphere was great, the supporter section brought the energy the whole game. This is my second game that I have attended and I enjoyed it so much both times that I have looked into getting season tickets for next season."

"Seating 5 rows off the field behind the team bench was incredible. I really LOVE going to these games. Thinking of buying season tickets."
Selling MLS Tickets
Have tickets but can no longer make the game? You can easily sell your MLS tickets on Ticketmaster.
What is the MLS Ticket Exchange?
Ticketmaster gives fans a safe and secure marketplace for purchasing MLS tickets through the MLS Ticket Exchange. You can find standard tickets for select MLS teams, as well as verified resale tickets that are sold by other fans. With the MLS Ticket Exchange, you can safely and conveniently buy or sell tickets for the 2023 MLS season.
If I can't make the game, can I sell my MLS tickets on Ticketmaster?
If for some reason you can't make the game, you can sell your tickets on Ticketmaster directly from your account.
When you visit My Account, you will see a "Sell" button on your order, and you'll be able to sell your tickets verified through Ticketmaster. Just tap the button to set your price using our price guidance tool and list your tickets. When your tickets sell, we'll make sure you receive the correct funds via direct deposit after the event. You can also edit or remove your listing anytime. In certain instances a team or venue may not allow resale for certain rows or seats.
What are fan-to-fan resale tickets?
You may purchase 100% verified tickets from other fans for many events listed with Ticketmaster. If you purchased a verified resale ticket with Ticketmaster, we'll reissue a new ticket just for you, eliminating the need for photocopies or any manual transfer. Learn more about how to safely sell your tickets here.
2023 MLS Season Important Dates
Start of Pre-Season: January 18
Opening Day: February 25
Rivalry Week: May 13–20
All-Star Game: July 19
Break for Leagues Cup: July 15–August 20
MLS Cup Rematch: September 23
MLS Decision Day 2023: October 21
Start of MLS Cup Playoffs: Details to be announced
MLS Cup Final: Details to be announced
Additional MLS FAQs
What happens to my MLS tickets if a game is rescheduled or canceled?
Full refunds will be available if a game is canceled and it cannot be replayed, or if it is played under conditions that prohibit fans from attending. More details can be found here.
How can I watch MLS games if I can't make it to the stadium?
Every MLS regular-season match, plus the entire playoffs and Leagues Cup, will be available to stream live in 2023 via Apple's MLS Season Pass. MLS Season Pass subscribers will be able to watch the matches via the Apple TV app on Apple devices, smart TVs, streaming devices, and more. Games will also be televised on FOX, and available on streaming via fuboTV.
Who won the 2022 MLS Cup?
LAFC won their first MLS Cup title in 2022 in a penalty shootout after a 3–3 draw in extra time.
Who won the 2022 MLS Supporters' Shield?
LAFC won their second Supporters' Shield trophy in 2022.