Milwaukee Bucks Home Schedule 2019-20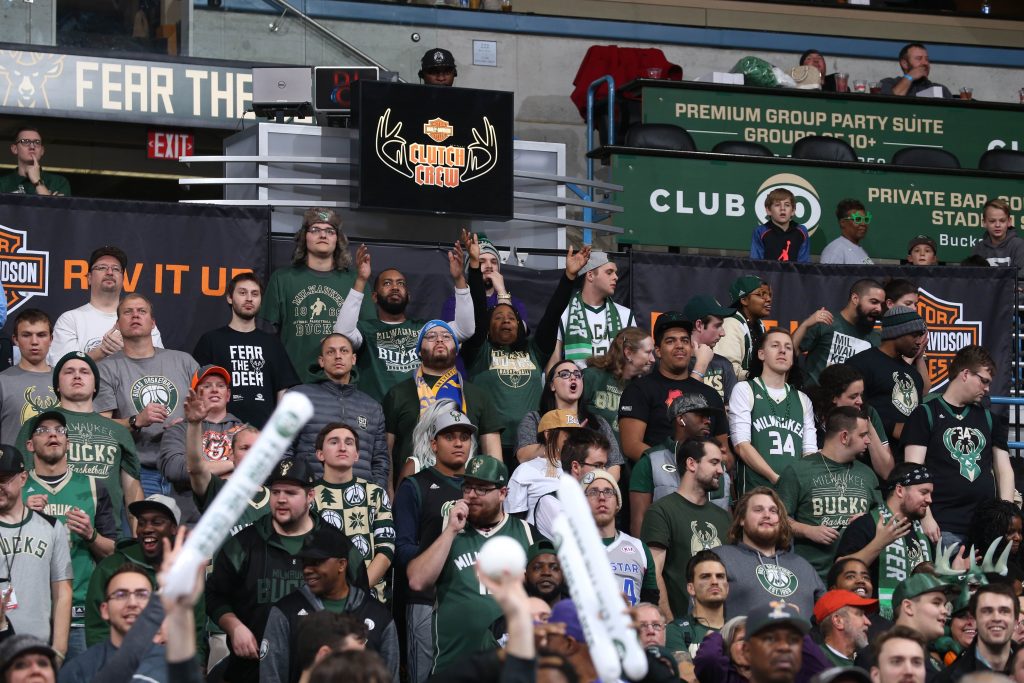 The Milwaukee Bucks have their 2019-20 home opener against the Miami Heat (Oct. 26). They follow that up with a home matchups against the Cleveland Cavaliers (Oct. 28). 
The Bucks have 16 weekend home games: four on Friday, nine on Saturday and three on Sunday. They have two home matchups against the Eastern Conference Finals opponent from last season and defending NBA Champion Toronto Raptors (Nov. 2, April 1). Two key games at the end of 2019 include the Los Angeles Clippers (Dec. 6) and Los Angeles Lakers (Dec. 29).
Milwaukee has two season-long four-game homestands from Nov. 21-27 and March 12-19. The Bucks have a Martin Luther King Jr. Day contest against the Chicago Bulls (Jan. 20). They also host the defending Western Conference Champion Golden State Warriors (March 14).
Milwaukee Bucks at Fiserv Forum
The Bucks play their home games at Fiserv Forum, which opened on June 5, 2018. With a capacity of 17,500, the new arena has already been lauded for its awesome design. Fiserv Forum is quickly becoming Milwaukee's destination hot spot for concerts, as its first big shows will have included The Killers, Metallica, and Fleetwood Mac.
Milwaukee Bucks Seating Chart – Fiserv Forum
Individual game tickets for all games are available now.
Stay up to date on the Bucks all season on Twitter @Bucks.
All game times are local and subject to change.
You Might Like
The pros found and shared creative ways to keep their strength as sharp as ever.
The Home of the Blues celebrates music, sports and entertainment of all kinds.