On The Ground Recap: LAFC Opening Day 2019
Major League Soccer's Los Angeles Football Club kicked off their season on Sunday, March 3rd, 2019 at the Banc of California Stadium against Sporting Kansas City.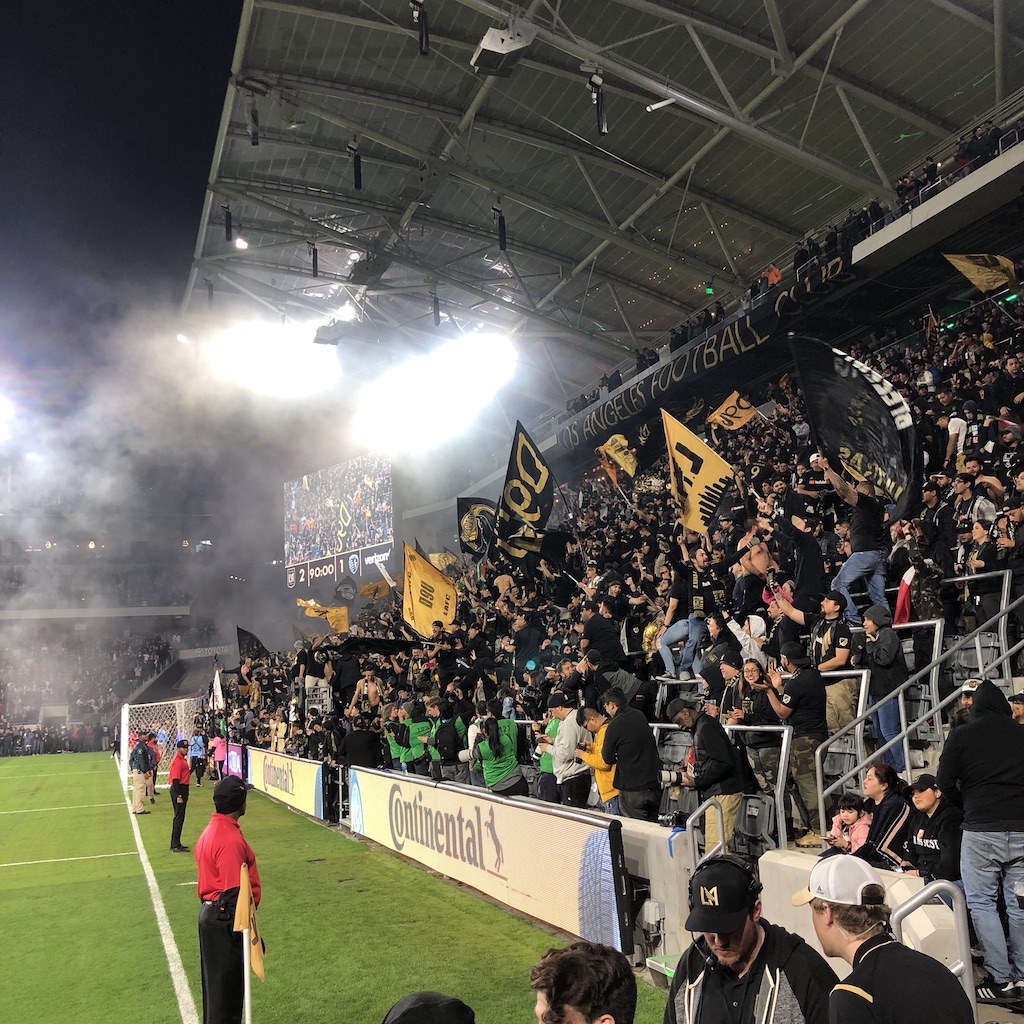 Gathering as much as four hours before the match began, fans of LAFC celebrated the return of the MLS season at LAFC's Fan Fest, where the team's supporter group – the 3252 (named for capacity of the stadium's North End) – hosted cookouts, music, and enthusiastic cheers for their team.
This season, LAFC will transition entirely to mobile ticketing, ensuring sure that fans have a safe and secure ticketing experience entering Banc of California Stadium.
Led by the energetic chants of the 3252 supporters, the night was full of excitement and drama that ended in a stoppage time goal by Adama Diomande in the 94th minute of play to send a raucous crowd home happy with LAFC's first win of the season.
Celebrities were out in full force to support LAFC's first game, including actors Colin Hanks and Will Ferrell. Ferrell, who is part of the LAFC ownership group, kicked off the night's festivities by releasing a ceremonial falcon above LAFC's pitch prior to the action. The comedian could also be seen storming the field following the dramatic win to cheer with passionate supporters in the North End.
Check out our full capture of LAFC's home opener from Instagram Stories, and purchase tickets to support LA's Major League Soccer powerhouse here or in the widget below.
You Might Like
What are the Philadelphia Union Supporter clubs called? The most prominent Philadelphia Union Supporter Club is Sons Of Ben, which was founded in 2007. Other...
LA Galaxy has some of the most passionate fans in the MLS! Learn more about the top fan clubs and supporters of LA Galaxy on gameday.
What are the Austin FC Supporters' Groups Called? Austin FC has a number of popular supporters' groups: Austin Anthem, La Murga de Austin, Los Ve...