Listen to Lady Gaga's New Single, "Stupid Love"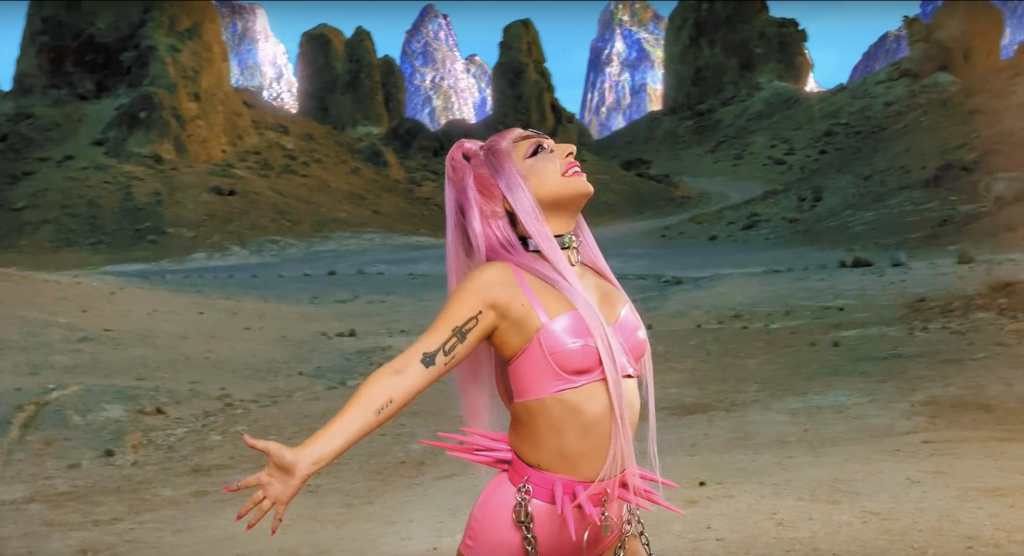 Lady Gaga has finally returned with her next hit, "Stupid Love." The return to cosmically wild and undeniably catchy pop is a welcome one for the global megastar, whose music video for the new single is a mind-bending journey to another dimension (Lady Gaga's home planet?) where Gaga and an entire tribe of fluorescently clad dancers engage in a competitive dance-off. It's weird and glorious and incredibly Gaga-esque.
The new single will appear on her forthcoming record, the followup to 2016's Joanne. And if "Stupid Love" is any indication of what we should expect from the rest of the record, we are in for a classic Lady Gaga spectacle full of shout-along hooks and club anthems. We have a feeling the Little Monsters will be very pleased.
In an interview with Zane Lowe on his New Music Daily segment for Apple Music, Lady Gaga described the inspiration for her new music:  "…I put all my heart, all my pain, all my messages from the other realm that I hear of what they… what they tell me to tell the world and I put it into music that I believe to be so fun and you know, energetically really pure, and I want people to dance and feel happy."
Safe to say that she accomplished that goal with "Stupid Love."