Watch the Trailer for Kacey Musgraves' Star-Studded Christmas Special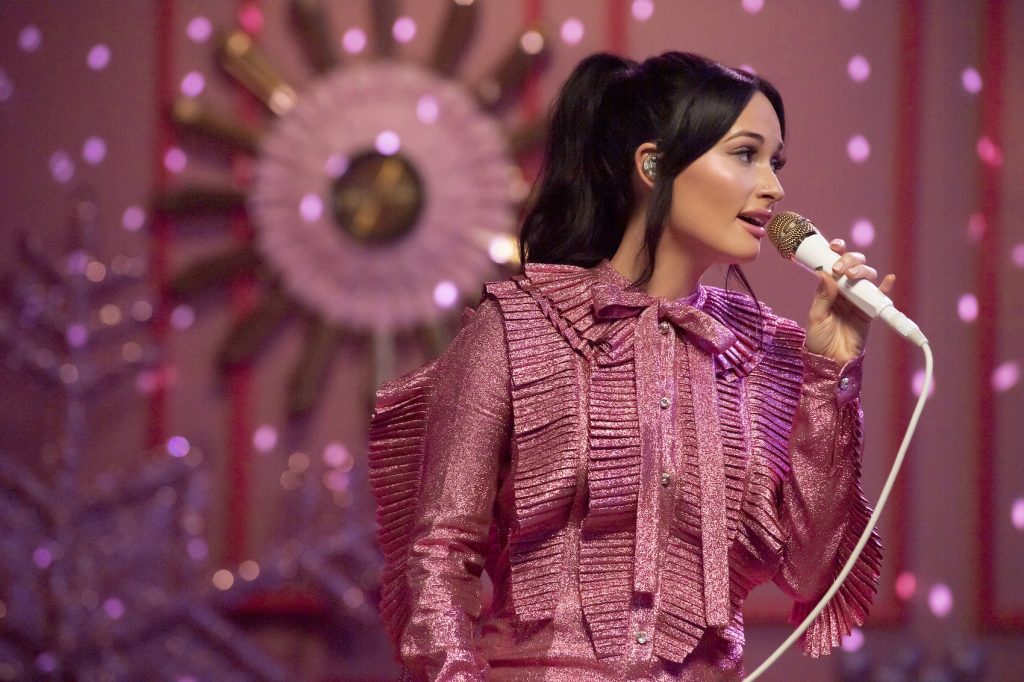 This Friday, November 29, Six-time Grammy Award-winning artist Kacey Musgraves is spreading holiday cheer with the release of her Amazon Original special, The Kacey Musgraves Christmas Show on Prime Video.
Narrated by Dan Levy (Schitt's Creek), the musical affair will feature special guests including Lana Del Rey, Camila Cabello, Kendall Jenner, James Corden, Leon Bridges, Zooey Deschanel, Fred Armisen, Troye Sivan, the Radio City Rockettes, and even Musgraves' grandma (presumably the one who had some opinions about her nose ring in "Slow Burn").
Musgraves will perform songs from her 2016 record, A Very Kacey Christmas, as well as classic Christmas tunes including, "I'll Be Home For Christmas" with Del Ray and "Rockin' Around The Christmas Tree" with Cabello and "Let It Snow" with Corden, to name a few. Musgraves will also perform original track "Glittery" with Sivan, which she recently debuted on The Tonight Show Starring Jimmy Fallon.
The show will nod to Christmas specials of the past with a modern twist that only Musgraves could provide. Musgraves shares, "my vision was to bring my old Christmas album to life visually and create a modern and fashionable, fresh take on a classic format. It's a nostalgic, Wes Anderson-inspired reimagining of the holidays. It's heartfelt, funny, and most of all, real. I can't wait to finally share."
And this goes without saying, but we can't wait to finally enjoy it. The Kacey Musgraves Christmas Show and its soundtrack both drop November 29.