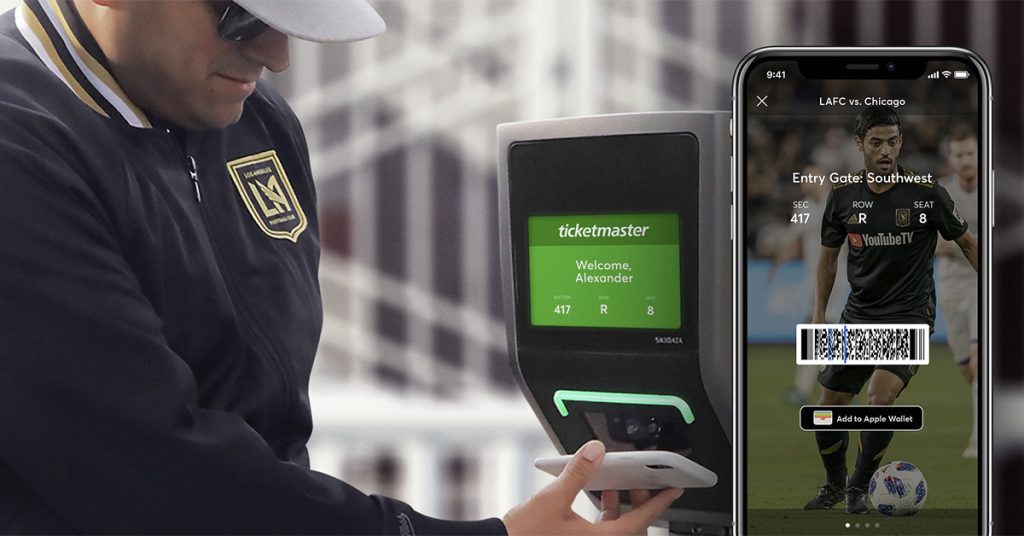 It's simple. We believe every fan deserves access to authentic tickets they can trust at every step.
To protect you from fake tickets and make it easier than ever to enter a venue, we're introducing SafeTix, Ticketmaster's encrypted digital tickets that add anti-counterfeiting features to your tickets.
SafeTix uses new technology by tying a unique, identifiable digital ticket to your mobile phone through an encrypted barcode that automatically refreshes every few seconds. It also includes NFC technology that will allow fans to enter venues through a simple "tap and go" experience at venue entrances. These enhancements protect against tickets being screenshotted or photocopied and sold multiple times by shady resellers.
And if you can't make it to the show or the game, SafeTix gives you the ability to seamlessly sell or transfer tickets to a friend's mobile phone number or email address. When you complete the transfer, a new digital ticket created just for them will be tied to your friend's account and phone.
"SafeTix will allow fans to arrive at a show or game with confidence that their tickets are always 100% authentic," said Justin Burleigh, Chief Product Officer of Ticketmaster, North America.
SafeTix will be used across NFL stadiums for the 2019 season and for a number of your favorite artists.
To learn even more about Ticketmaster's SafeTix technology, click here.