How To Survive Music Festivals on a Budget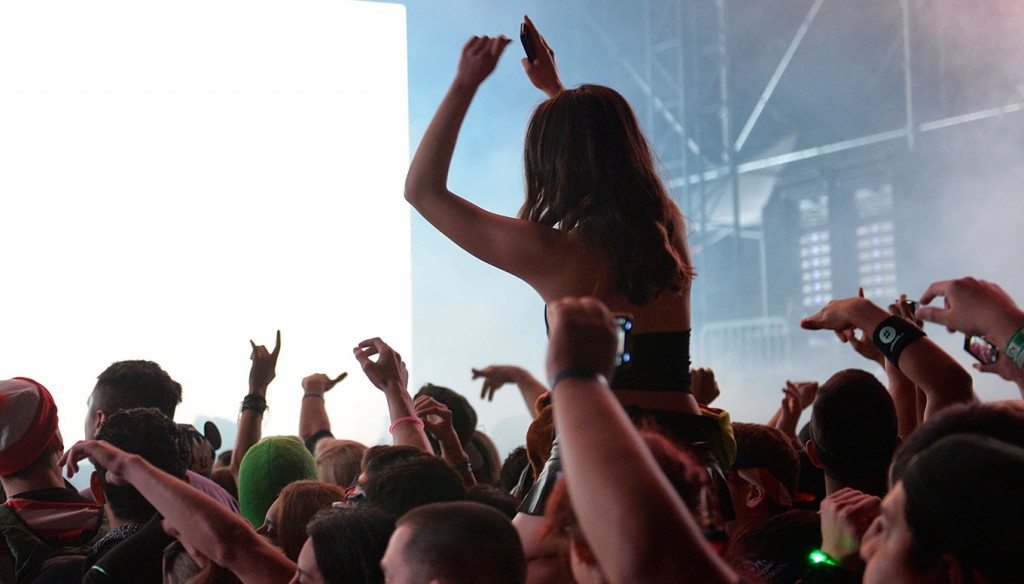 Nothing compares to the thrill of seeing your favorite artists alongside tons of game-changing newcomers in one epic weekend, which is exactly why festivals are exploding in number and popularity. While you can't put a price tag on the awesome experiences you'll have, you can take some simple steps to avoid being priced out by skyrocketing festival necessities like food and lodging. Behold your list of easy, cost-effective tips to help you have a blast while making your paycheck last.
Tickets
Buy Early—Get up to 50% off tickets
Many festivals offer early bird or advance ticket sales at a significant discount, usually before they even announce the lineup. If a certain festival is your jam, save serious cash by purchasing passes early.
Travel
Plan Your Travel Ahead—Save upwards of 15% on travel costs
We can't stress this enough. How far away is the festival? If you need to fly, can you save money by going to a smaller airport in a neighboring city? Can you save money by booking two months in advance? Can you leave on a Tuesday or Wednesday (which are statistically cheaper days to travel)? National bus or train services are even cheaper. Once you're in the city can you reach the site easily with public transportation? If not, what will the taxi costs look like? If you run through a few different scenarios, you can find some creative ways to cut down on travel expenses.
Mass Transit—$5+ for transit day pass
If your festival is nearby, public transportation can help cut out the costly parking expense. Check to see what transit hubs are near where you're staying and plot a course—it's easier and cheaper than you think, especially in urban areas. A lot of festivals even provide public transportation directions to help you ride the rails. Park-and-ride metro stations will cut out the parking cost while getting you within striking distance.
Before You're Inside
Hit the ATM—Free (other than the money you're taking out, naturally)
Don't assume that vendors will accept credit or debit you need to have some green on hand. While many festivals have ATMs on their grounds, they have a tendency to charge service fees. You can cut out this unnecessary expense by doing a quick check for bank branches before the event. This can also help you set a hard daily spending limit by only bringing what you want to spend any given day.
Bring a Backpack—$40 total
You can become a festival hero by planning for common problems that crop up at concerts, which might help you earn a cool nickname like "Mom". Necessities like sunscreen, Tylenol, ear plugs, ponchos, tissues, and Band-Aids are easy and cheap at every drugstore and most of them take up so little space that you won't even notice they're there.
Dry Clothes—Free
No matter where you're headed or how you're getting there, you don't want to be stuck in wet, dirty clothes. A few dry shirts, shoes, socks, and undies won't take up too much extra space and you'll be glad you brought them at the end of the weekend.
Once You're Inside
Mister Tents—Free
Be on the lookout for these (literally) life-saving cool-down stations. By keeping cold on the outside, you can even lower your core temperature and decrease your compulsion to buy beer. Ok, no promises about the last part.
Avoid the Merch Tent—Free (dependent on will power)
This is one of the ways that you can directly contribute to your favorite artists, but consider your options. Instead of buying that hot band's album immediately, wait until you get your next paycheck and buy it from their website. Another alternative is to wait until the last day of the festival so that you know how much disposable money you have left without risking going over budget.
Eating
Social Media Mania—Free
The social media pages for festivals BLOW UP in the weeks preceding a festival. By following the event and its sponsors, you could take advantage of a whole new world of parties and free swag. Ditto for free festival apps that can help you find similar promos.
Eat Smart—Usually $6-10/meal
All the food trucks and snack stands can be overwhelming, but use your common sense as well as your taste buds. Carb-heavy items (noodles, pizza, French fries) will leave you feeling hungry again after a short period. It's better to go with protein-heavy meals and veggies that will keep you going and feeling full longer. Check each food truck's social media profiles to see if they're offering any coupons.
Bring Your Own Food—$20-30 total
If your festival allows outside food, thank your lucky stars and take advantage of this easy opportunity to save cash. Non-perishable foods like granola bars, jerky, dried fruit, or peanut butter and crackers can stretch your budget and fend off hunger pangs.
Drinking
Reusable Water Bottles—About $10 for the bottle, then free
Anyone who's ever had to buy water knows how quickly this expense can get out of hand, but these handy (and ecologically friendly) little guys can spare your budget. Best of all, they're a one-time expense! Keep your eyes peeled for refill stations since hydration is crucial at outdoor events.
Stick to Beer—$7+/beer
Mixed drinks can pack a punch… on your pocket book. If you're trying to save money but you'd like to have a few drinks, then the best bet is usually to stick to beer. You can also cut back by sticking to your domestic favorites and avoiding craft beers or microbrews.
Sleeping
Pitch a Tent—$120+/festival for onsite; $5+/night state park (check seasonal prices)
Many festivals help contribute to the communal vibe by allowing onsite camping. If you already have the equipment and don't mind roughing it for a couple nights, then the cost is minimal compared to hotels. Even if your festival doesn't allow on-site camping, you can stay at off-campus state parks for similarly cheap prices. With some hand sanitizer and baby wipes, you can even keep yourself fresh all weekend.
Couchsurfing—Free (but be a generous guest)
In lieu of camping and hotel options, you might prefer to sleep on someone's couch. This is especially ideal if you have a friend in the city where your destination festival is held. Even if you don't know anyone where you're going, several websites offer cheap or free services to help you crash on someone's couch—provided you take them out for a meal or cook them dinner.
Hostels—$40+/night
If you need more comfort and structure than camping or couchsurfing can provide, hostels are a cheap alternative. Thanks to their incredibly social environment, they might even help you make new festival buddies to rock out with. Just make sure that you book in advance since the word is out about cheap rates at hostels.
Tags
You Might Like
Live events are ramping back up in 2021, and we couldn't be more excited. Although there is a sense of normalcy returning, it's still important t...
As we prepare for Lollapalooza's virtual 2020 installment, let's look back at the moments that made the festival iconic.
Headed to Voodoo? Here's everything you'll need.