How Pro Athletes Have Stayed in Shape in 2020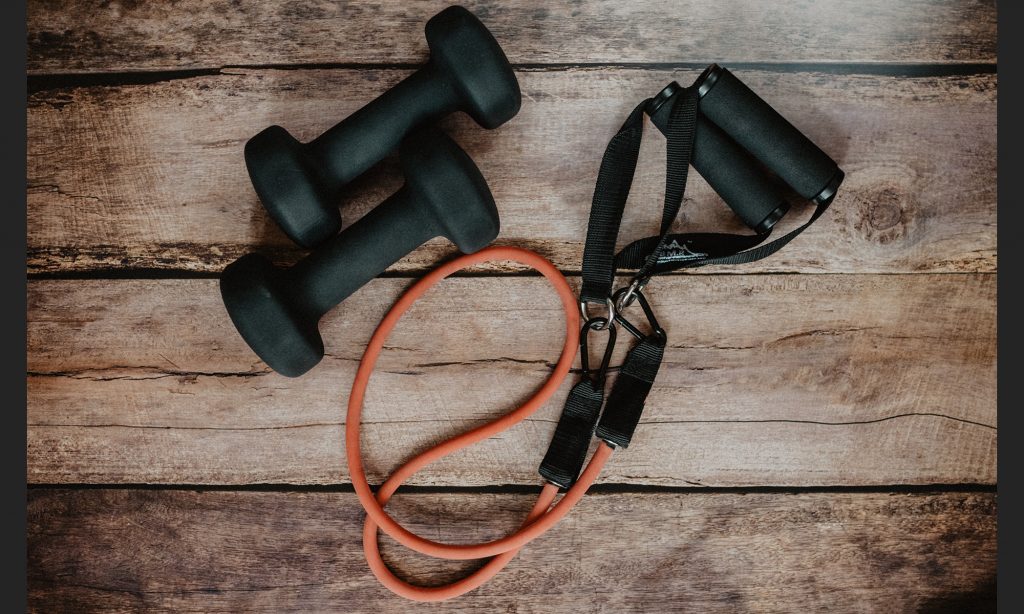 Although sports have mostly been on pause since March, that doesn't mean athletes have stopped being athletes. Like nearly everyone, the pros have had to figure out ways to adapt their routines so they don't lose a shred of the strength and mental acuity they need every time they step into an arena, court, field, rink or wherever they do their job. Though various leagues are enacting restart plans, a lot of pros have had to stay in shape on their own for the last few months, which is no easy feat. Here are some athletes who've shared and celebrated the ways they've taken the challenge head-on and, as usual, proven that they're playing to win. 
LeBron James is a basketball legend (and owner of three championship rings) for so many reasons, most of which can be traced to the fact that he is a super-dedicated person in everything he does. The Lakers star's workouts are no exception, and doing them at home didn't slow him down a bit. He's shared videos of his routines on social media — and gives details about them so that fans (if they dare) can follow along. 
That time of year for @TomBrady 🐐 pic.twitter.com/ndlPQOTysK

— B/R Gridiron (@brgridiron) May 4, 2020
As Tom Brady gets ready to officially suit up in the Tampa Bay Buccaneers' pewter and red for the first time, he's clearly not about to let any grass grow under his feet. He shared a video of himself kicking his own butt in the backyard of Miami Marlins co-owner (and former Yankees megastar) Derek Jeter. 
Who out there hasn't wished for arms like Venus Williams's? The seven-time Grand Slam champion has been using Instagram Live to share workouts so that other fitness geeks (and aspiring tennis stars) can follow along — and she's thoughtfully combined her efforts with calls for commitment to social justice initiatives.
As one of the 2020 Summer Olympics athletes who's had to defer those dreams, Megan Rapinoe can't (ahem) take her eye off the ball for a minute. Even simple things, like stretching her hamstrings while she's on her computer will make getting back into the swing of things easier.
If you're an athlete who's trying to stay in shape while being isolated in quarantine, there's no better person to isolate with than a fitness guru. Patrick Mahomes probably didn't plan it that way when he got romantically involved with Brittany Matthews, but the situation worked out great for both the Kansas City Chiefs quarterback and his fans (and hers). Matthews has shared videos of them working out together, complete with a breakdown of the exercises and reps they're doing.
Proud to partner with @Degree to donate $1M & help more than 100K kids #KeepMoving. Together with @laureus_usa we're supporting #SeatPleasantRec #DancingGrounds @GirlsintheGame @HarlemLacrosse @KidsintheGameNY @LEADAtlanta @MKickersSC @NewHeightsNYC @peaceplayers @rownewyork #ad pic.twitter.com/JuvzW49yWx

— Kevin Durant (@KDTrey5) June 29, 2020
Kevin Durant's 2019-2020 season with the Brooklyn Nets was already paused since he's been recovering from surgery to repair a torn achilles tendon. But he also found himself at the heart of the story that has dominated this year when he was diagnosed with coronavirus in March. Fortunately he was asymptomatic and recovered without difficulty — and then resumed his workout regimen, while remaining firm that the best way to fully rehabilitate his body is to sit out the postseason that will begin in late July. As part of the #KeepMoving campaign, he's worked to inspire kids to take care of themselves even while sports and p.e. classes aren't in session. 
The New York Giants' Saquon Barkley seems to apply a fairly simple philosophy to his quarantine workouts: There's no such thing as going too hard. Barkley turned a lot of heads when he shared a video of himself box-squatting around 500 pounds in the spring, and has posted other videos and photos that show him enduring grueling workouts. It's looking likely he'll enter his third season with a stronger physique than ever.
Photo by Kelly Sikkema