How a Toronto Venue Owner Is Fighting for the Industry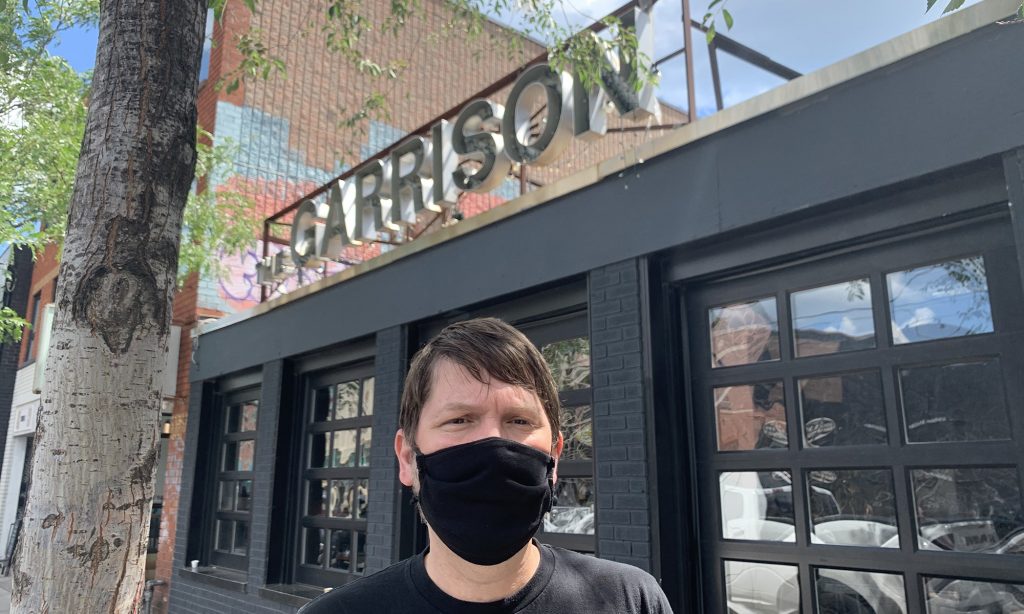 Shaun Bowring is a very busy man — even though he's been out of work since March 2020. As the owner and operator of two music venues on Toronto's popular Dundas West strip — the 300-capacity club The Garrison and its nearby smaller sister space, The Baby G — Bowring effectively lost his livelihood when COVID-19 forced the shutdown of the North American touring industry last spring. But in the interim, he's taken on a full-time job of a different sort: as a tireless advocate for fellow imperiled clubs and promoters across Canada. 
In June, Bowring helped form the Canadian Independent Venue Coalition — a nationwide support network of club owners, promoters, booking agents and production companies — and launch a public-awareness campaign, Support Canadian Venues, to pressure all levels of government to provide a stable, long-term financial lifeline to the concert industry during the COVID crisis. So far, the coalition has seen some modest breakthroughs: After the Canadian government introduced a $500 million relief plan for the arts industry last May that initially excluded music venues, the CIVC successfully lobbied for a $20 million piece of the pie, while the City of Toronto fast-tracked a long-gestating property-tax cut plan for local clubs. 
But as Bowring has discovered, surviving the pandemic is a day-by-day process in 2020: Though the CIVC has achieved some gains, the live music industry is not out of the woods. Ticketmaster spoke to Bowring to get the scoop on how he's managed to accomplish what he has so far, and how his efforts support his view of the big picture. 
Ticketmaster: What does a typical day look like for you during this pandemic?
Shaun Bowring: I've literally become a full-time live-music venue advocate, to push for emergency funding from the government. There are about thirty-five venues in downtown Toronto, and we have a weekly or bi-weekly Zoom meeting and talk about issues. 
Early on, it was about supporting one another and making sure everyone figured out all the loans and programs that were out there to make sure none of the venues fall through the cracks. And that's actually been a silver lining: Previously, we were all friendly competition, but now we've had good heart-to-hearts about our finances and how we operate. So it's been a very good support system to know that, hey, we're all in this together as opposed to just sitting there biting your nails figuring out if you're going to make it to the other side or not.
What steps have you taken to raise public awareness? 
We tried to get as many artist-impact statements as we could: We got bands like The Tragically Hip and Japandroids and Metz and Broken Social Scene doing little videos for us and advocating to the public. The CIVC website, SupportCanadianVenues.ca, has a lot of information about the industry, and we started a letter-writing, email and telephone-call program to contact your members of parliament. We need to communicate to these politicians and policymakers that this isn't an on/off-switch kind of business. We have to educate them that, hey, we plan from four months minimum to two years ahead. Even if there's a vaccine and the virus disappeared tomorrow, it's still going to take us X amount of time to get up and running. The further we got into the pandemic, the more we started thinking about long-term recovery. This is going be a year-or-two-long ride, and nobody knows what it looks like. 
It's one thing to rally venues together; it's another to come up with an effective action plan that politicians will take seriously. How did you go about doing that?
To talk to politicians, you have to talk their language, and a lot of that is data-driven. [Consulting group] Nordicity recently put out a report that put the economic spin-off of live music in Toronto at just under a billion dollars annually. So that's an amazing tool. Throughout our lifetime, we've all seen the car industry or airline industry get bailed out, because they're organized and they have a number attached to it — they represent X amount of jobs and X amount in economic revenue, and so forth. So you need tools like that to make your case. 
But there's more to it than just jobs and revenue — music venues have historically revitalized entire neighborhoods and have long-lasting economic and social impacts for cities. 
Yeah, you could use The Garrison as an example of that. Eleven years ago, when we opened, our neighborhood was a Portuguese mom-and-pop strip that was kind of slowing down. It was not a well-trod area by the general public. The Garrison was the farthest bar west along Dundas, and now, between The Garrison and Baby G, there are probably 50 bars and restaurants and art galleries and clothing shops all these things that weren't there before. Not to toot my horn too much, but live music venues do make good anchors in neighborhoods, because they support the other businesses. It's been a process, but I think the policymakers and politicians are learning that.
Photo by Kat Angus
Tags