Holiday Shows from Your Couch: 14 Festive Livestreams This Season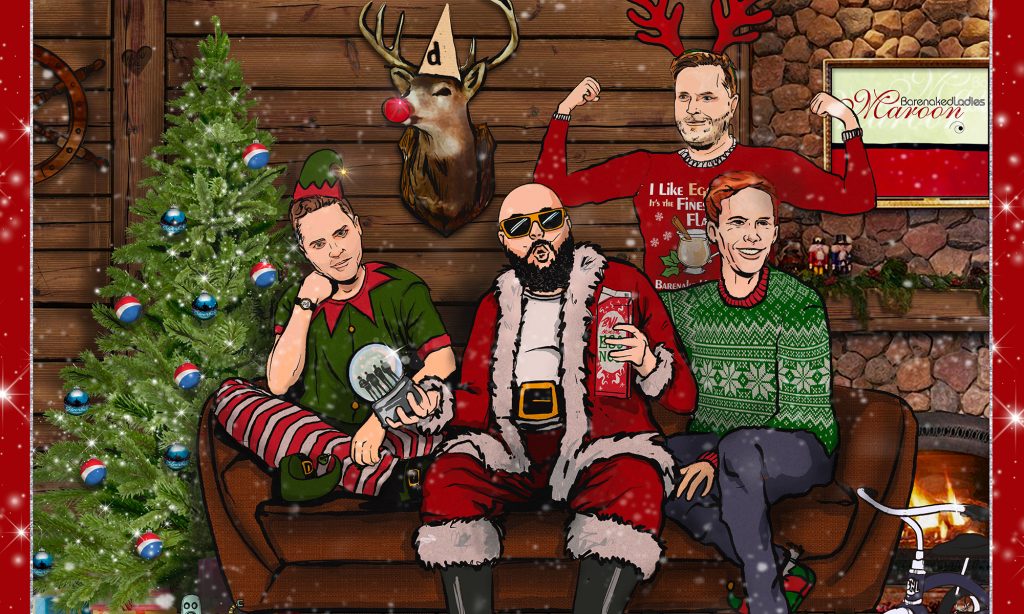 The holiday season might look different in 2020, but one thing that's a constant is the restorative power of music. Luckily, this season, music's biggest names are putting together (or joining up for) livestreaming events to spread good tidings and festive tunes. Some of these streams are holiday-themed; other acts are throwing big concert events with all the production fixings. Here are fourteen of the most notable holiday live streams available now and in the coming weeks. 
When:
Now through Christmas Day
Time:
On demand (
tickets)
It's not really the holidays until Rock & Roll Hall of Famer Darlene Love turns up to belt out her seasonal signature, "Christmas (Baby Please Come Home)." Luckily, even though live concerts are mostly a no-go this year, Love filmed a streaming performance from the stage at New York's Sony Hall, and it's available to view on demand all the way through Christmas — meaning you can cue up a jolt of festive cheer whenever you need a pick-me-up.
2. Estella Scrooge: A New Broadway Musical With A Twist
When:
Now
Time: On demand (tickets)
Charles Dickens' A Christmas Carol never goes out of style. Exhibit A: 2020 brings us a new telling of the classic tale, called Estella Scrooge: A New Broadway Musical with A Twist, directed by Tony Award-winning John Caird. The production, which was filmed virtually, features original music and lyrics, and features stars from Broadway productions such as Waitress, Moulin Rouge!, Jagged Little Pill and Hadestown.
When:
December 10-13 & 17-20
Time:
Varies by concert (
tickets
)
Not only did a cappella troupe Straight No Chaser release a new album, Social Christmasing (get it?) back in November, they're also making December brighter by streaming a series of unique live concerts from Maryland's MGM National Harbor. The shows will of course have plenty of the group's holiday vocal flair, but with varying setlists and pop jams thrown in as well, each stream will be like unwrapping a surprise gift.
4. Andrew Bird's Holiday Gezelligheid
When:
Now through end of December
Time:
On demand (
tickets
)
Andrew Bird's annual holiday concert known as "Gezelligheid" — it's a Dutch term that roughly means "cozy" — usually takes place at Chicago's Fourth Presbyterian Church. However, this year the musician switched things up, holding the performance outdoors in Ojai, California, so fans all over the world could join in the merriment via a ticketed livestream. The archival stream of this year'shis 2013 Gezelligheid performance is available through December.
5. Melanie Martinez, Can't Wait Till I'm Out of K-12
When:
December 17
Time:
Multiple time zones (
tickets
)
Melanie Martinez is one of the most ambitious driven pop stars around, so it makes sense that during a year of downtime she'd channel her creativity into a massive global concert stream, Can't Wait Till I'm Out of K-12. Per reports, fans can expect "a full band, dancers, and all of the one-of-a-kind theatricality fans have come to expect" from Martinez, whose 2019 album and full-length movie, K-12, were stunning visual and sonic statements. Call this new production a big gift to us.
When:
December 17 & 31
Time:
9pm CET (Paris) and 9pm EDT (
tickets
)
The orchestral troupe Pink Martini are generating some festive vibes in 2020 with their inaugural streaming concert, "Home for the Holidays." (There's also a New Year's Eve concert called "Good Riddance 2020," if that's more your speed.) The band filmed both shows at their space in downtown Portland, with the backdrop of a 35-foot Christmas tree. "I love the holidays and all of the music that goes with the season," bandleader Thomas Lauderdale said in a statement. "Our goal has always been to make inclusive holiday music that can be played anywhere in the world. And this year we're bringing that spirit right into your living rooms." Fans can buy tickets to one or both shows, and the group are also offering student, senior and fan-club discounts. 
7. The Darkness: Lockdown Live – Streaming of A White Christmas
When:
December 18
Time:
3 pm EDT, but viewable at two other times depending on time zone (
tickets
)
Glammy hard rockers The Darkness are throwing a massive holiday party. Dubbed "Lockdown Live — Streaming of A White Christmas," the concert is being held in person at the Indigo 02 in London and beamed worldwide via stream. Befitting a band with holiday tunes called "I Am Santa" and "Christmas Time (Don't Let The Bells End)," the show is promised to be a "flamboyant extravaganza packed with all the snow and tinsel one could dream of," as well as the usual colorful string of hits. Best of all, the concert's being recorded for a live album that'll be out in April 2021 — talk about a gift that keeps on giving.
8. Barenaked Ladies Present: A Very Virtual Christmas
When:
December 18
Time:
9pm EDT worldwide, though there is also a UK/Europe option for the following day (
tickets
)
Canada's favorite rock jokesters are structuring their holiday livestream as a variety show, so fans can expect original sketch comedy, surprise performances and, of course, tunes from the band's Barenaked for the Holidays album. Ugly sweaters optional — but obviously highly encouraged.
When:
December 18
Time:
8pm EDT (
tickets
)
One holiday tradition that's on hiatus this year is the annual Trans-Siberian Orchestra cross-country touring extravaganza. Luckily, the members of TSO are still planning on gathering virtually for a full-album performance of the band's modern holiday classic, Christmas Eve and Other Stories. Just like an in-person concert, there are also select merch options available with a streaming ticket.
10. Asleep At The Wheel, "Merry Texas Christmas Live Stream"
When:
December 19
Time:
8pm EDT/7pm CDT (
tickets
)
Country legends Asleep At the Wheel are gathering at what they're calling the "Texas North Pole" to share holiday cheer, in the form of a 90-minute holiday livestream. The band promises plenty of chestnuts from their trio of Christmas records, as well as an assortment of hits. Ticket options include VIP Zoom meet-and-greets with Ray Benson or Katie Shore as well as merch items. Best of all, the holiday fun is available for on-demand streaming through Christmas Day.
When:
December 19
Time:
6pm EDT/3pm PDT (
tickets
)
Pete Yorn has spent much of 2020 delighting fans with unique livestreams — and he's continuing his streak with this special holiday show. The singer-songwriter is performing an all-request set, with fifteen tunes voted on by fans, as well as "special surprise songs," he promises. Yorn is also doing pre- and post-show Zoom Q&As for fans who want an additional close-up.
12. Culture Club, "Rainbow in the Dark: A Global Stream"
When:
December 19
Time:
Various time zones (
tickets
)
Although massive in-person holiday bashes are a no-go this year, Boy George and Culture Club are throwing a gigantic party everyone can enjoy — virtually. The '80s hitmakers are performing what they've dubbed "Rainbow in the Dark: A Global Stream," live from the SSE Arena, Wembley. Expect plenty of soulful hits and some upbeat faves to make the season that much more festive.
13. AJR, One Spectacular Night
When:
December 26
Time:
8pm EST, but also various time zones (
tickets
)
Talk about an awesome holiday gift: The pop trio AJR are closing out 2020 with an immersive livestream, "One Spectacular Night," that's redefining the nature of online events. Not only will the band premiere new tunes, but fans who tune in can expect an hour-long pre-show, cinematic flourishes such as "gravity-defying illusions" and the ability to share reactions from home with innovative digital technology.  
13. T-Mobile Presents: NYE Live with Justin Bieber
When:
December 31
Time:
10:15pm EST/7:15pm PST (
tickets
)
Although large-scale, in-person New Year's Eve concerts aren't happening this year, music lovers still have plenty of ways to celebrate with their faves. Pop star Justin Bieber, for example, is doing his first show in three years to ring in 2021. Expect to hear tunes from his Grammy-nominated 2020 album, Changes, as well as past big hits.
Tags
You Might Like
If taking in this classic ballet is part of your traditions, these dance companies have you covered.
These streaming performances are proving that the medium can keep the joy coming for both performers and fans.
How stars, clubs and companies are adapting and innovating to keep the laughs coming.