Can You Guess the Love Songs From These Emoji?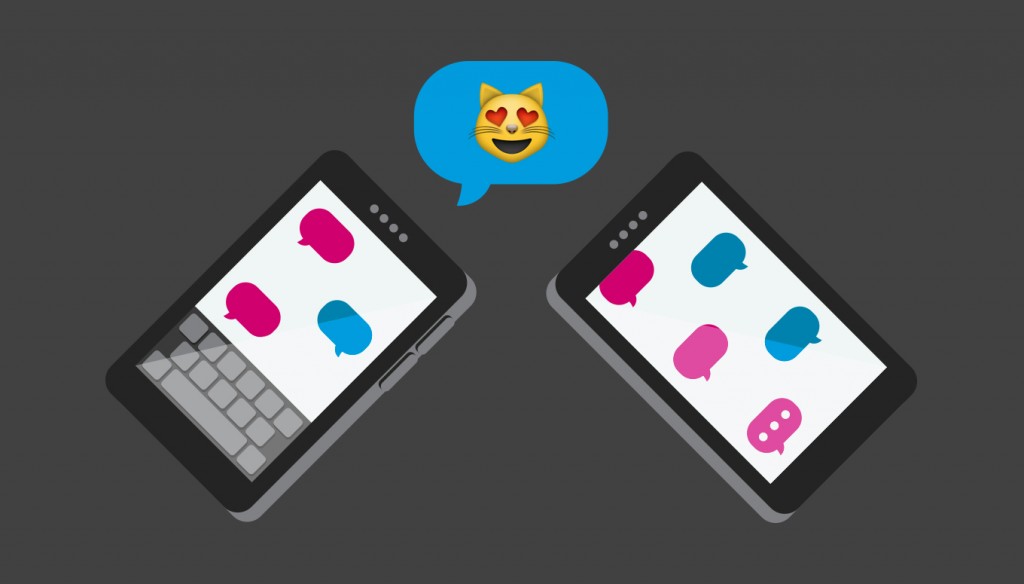 This Valentine's Day, phones will be abuzz with emoji hearts, flowers, and winky faces all day and night. So we thought it would be entertaining to test your fluency in the emoji language of love with this Emoji Love Song Challenge.
Can you guess the names of the love songs from the emoji codes below? We have to warn you, some of the emoji love song names require a bit of creative thinking. Good luck! Check the answers at the bottom of this page to see how well you did.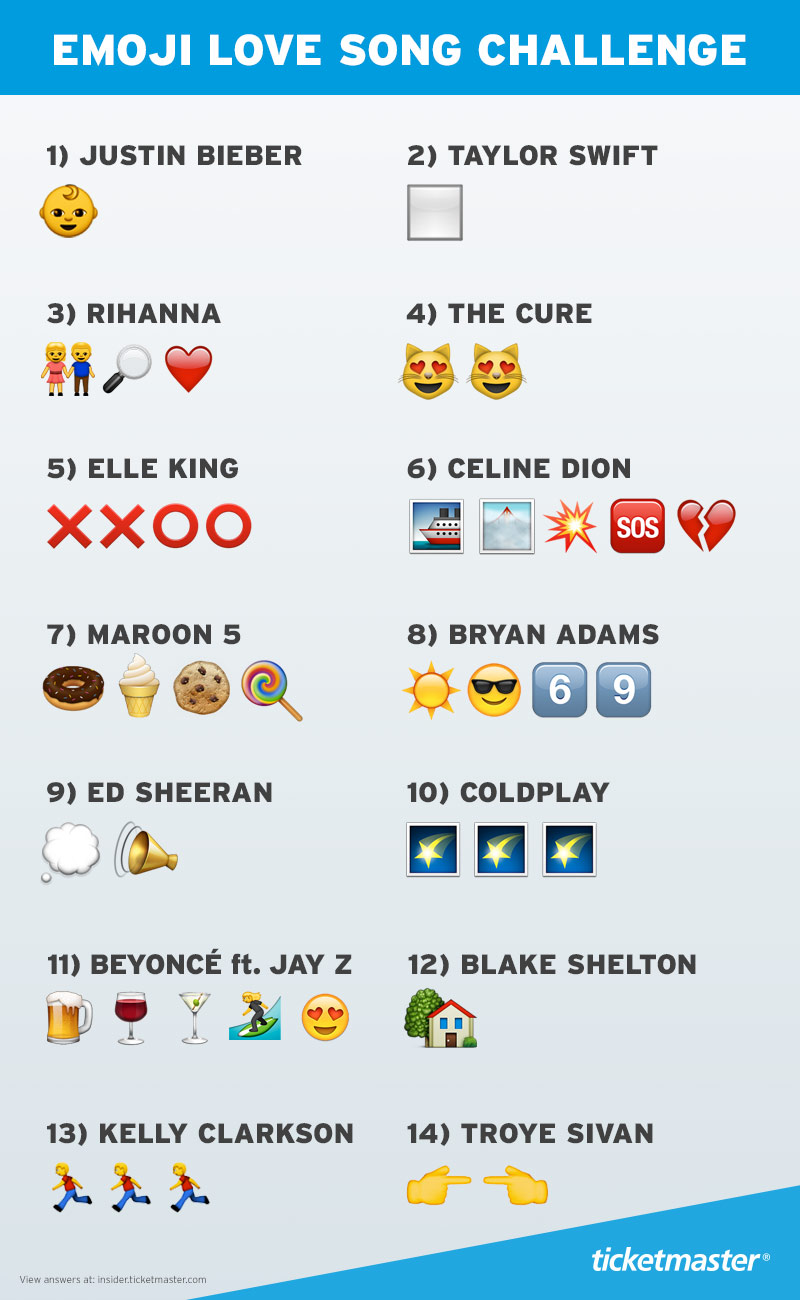 Watch Team Ticketmaster Take The Emoji Love Song Challenge
Can you guess the love song? ❤️ #EmojiLoveSongChallenge

Posted by Ticketmaster on Tuesday, February 9, 2016
Did we mention that some of the artists featured in this emoji challenge are up for a GRAMMY award this year? Taylor Swift, Justin Bieber, Kelly Clarkson, Blake Shelton, Ed Sheeran, Maroon 5, Elle King and more of the biggest names in music will hit the red carpet in Los Angeles on February 15 for the 58th annual GRAMMY Awards, and features performances by Adele and Lady Gaga amongst many other stars. Check out which GRAMMY nominated artists are on tour to catch a live performance soon.
Looking for Ticket Deals? We're featuring ample 2-For-1 Ticket Deals near you right now.
---
ANSWERS:
1. "Baby" – Justin Bieber
2. "Blank Space" – Taylor Swift
3. "We Found Love" – Rihanna
4. "The Lovecats" – The Cure
5. "Ex's & Oh's" – Elle King
6. "My Heart Will Go On" aka "Love Theme from Titanic" – Celine Dion
7. "Sugar" – Maroon 5
8. "Summer of '69" – Bryan Adams
9. "Thinking Out Loud" – Ed Sheeran
10. "Sky Full of Stars" – Coldplay
11. "Drunk in Love" – Beyoncé ft. Jay Z
12. "Home" – Blake Shelton
13. "Run Run Run" – Kelly Clarkson
14. "Touch" – Troye Sivan

Tags