Green Day Debut New Song During 'Wednesday Night Hockey'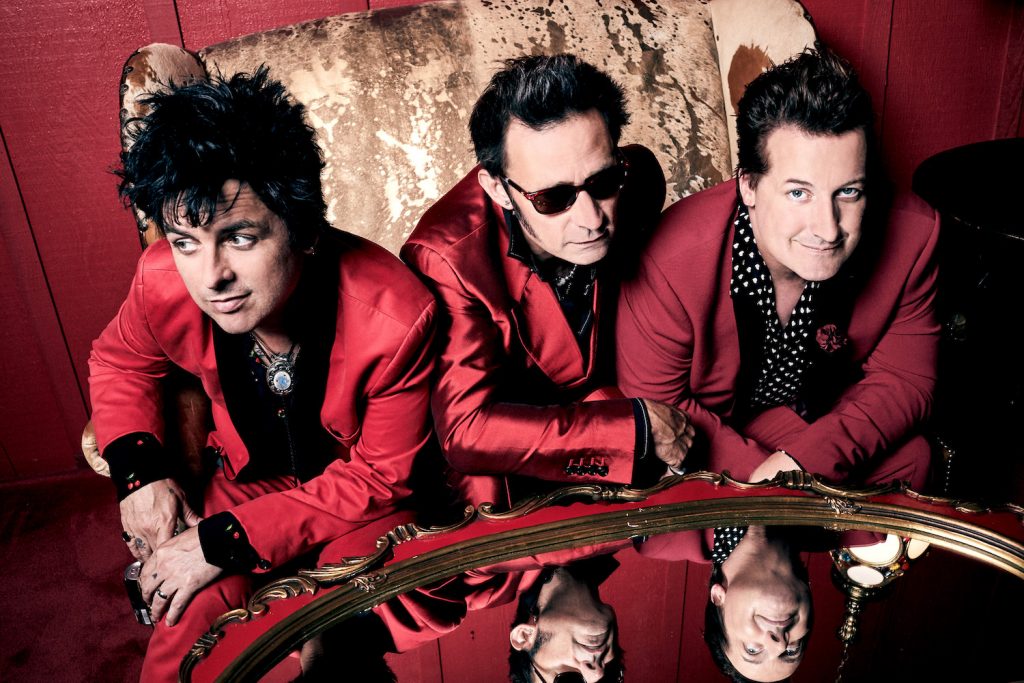 Green Day are back. During the 2019-2020 season opening broadcast of NBCSN's Wednesday Night Hockey on October 9, the band debuted their new single, "Fire, Ready, Aim," a barn burner of an anthem off their forthcoming record, Father of All…, which releases on February 7, 2020. The song serves as the opening theme for the new NHL telecast, which features visuals of the band shredding as the NHL's biggest stars sing along and take to the ice.
Check out the single and the Wednesday Night Hockey intro video below, and be sure to catch their performance at the 2020 NHL All-Star game on January 25.
And of course, be sure to snag your tickets for The Hella Mega Tour, which is Green Day's triple-headlining tour with Fallout Boy and Weezer.