The Greatest Super Bowl Games of All Time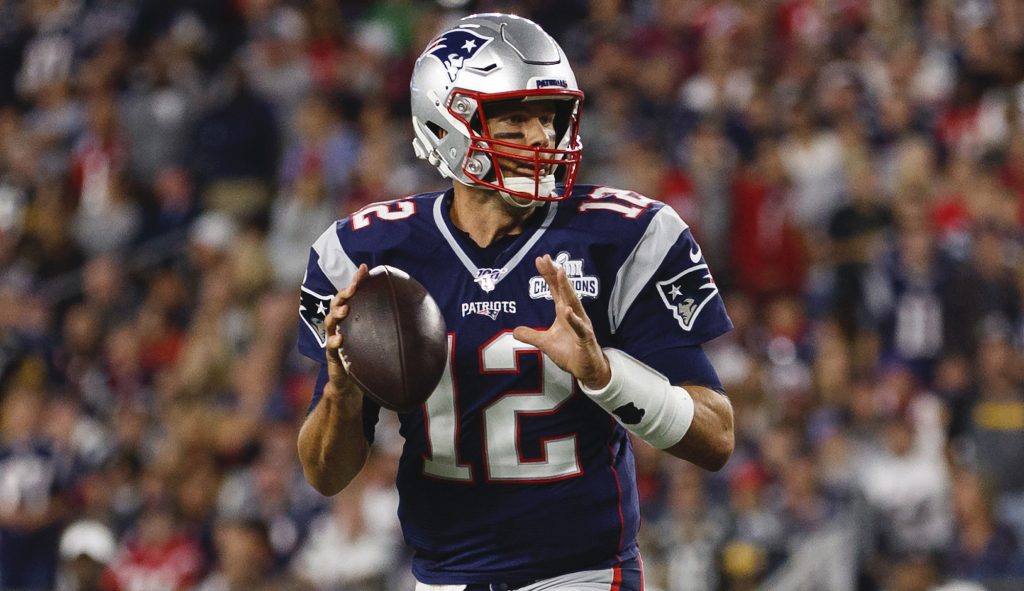 The Super Bowl is meant to be a battle between the two best teams in football. They are often thrilling, memorable affairs that capture the attention of a nation. With so many worthy candidates, it is difficult to choose, but here stands the eight best Super Bowl games of all time.
Super Bowl LI (2017)
The first half featured a Falcons beatdown of the Patriots. Some people wrote off Brady as past his prime and saw this as a sign of a fading Pats dynasty. So much for that theory. Coach Belichick must have given one heck of a halftime speech because the Pats came out on fire in the second half. Down 28-3, they stormed back to force the first ever Super Bowl overtime, and eventually won it all on a pitch to running back James White. It's the biggest comeback in Super Bowl history and gave Brady his fifth ring.
Super Bowl XLIX (2015) 
This game was just flat out exciting. Russell Wilson and the "Legion of Boom" were trying to win back-to-back Super Bowls against one of the greatest franchises in sports with legendary QB Tom Brady under center. This back and forth contest ultimately ended at the goal line when the Seahawks opted to pass instead of hand the ball to All-Pro running back Marshawn Lynch. Wilson's dart was picked off by Malcom Butler in the end zone to seal Brady and head coach Bill Belichick's fifth Super Bowl win together.
Super Bowl XLVII (2013)
Dubbed the "Harbaugh Bowl," this game featured two brothers coaching against one another, a lengthy power outage, and a riveting comeback by the 49ers which fell short in the 4th quarter when QB Colin Kaepernick couldn't connect with wideout Michael Crabtree on 4th down. The Ravens held on to win and veteran defensive players Ray Lewis and Ed Reed were able to end their storied careers on high notes.
Super Bowl XLIII (2009)
This game had two of the most epic plays in Super Bowl history. The Steelers got a huge boost from James Harrison's wild length of the field interception return before halftime, which was only topped by an unbelievable touchdown catch for the ages. With 37 seconds left, Ben Roethlisberger zipped a pass into the corner of the end zone where a fully extended Santonio Holmes pulled it down to secure the huge win.
Super Bowl XLII (2008)
After finishing the regular season undefeated, the Patriots were attempting to become the first team since Don Shula's Miami Dolphins in 1972 to win it all with a perfect record. They were heavy favorites against an over-manned Giants squad, but Eli Manning and David Tyree came up with one of the most clutch plays in Super Bowl history. Avoiding an almost sure sack on 3rd and 5, Manning heaved up a prayer that Tyree pinned against his helmet and somehow held on. Thus, the "helmet catch" was born, and the Giants would go on to score and win the game a few plays later.
Super Bowl XXXVI (2002)
This is the win that started it all for the Pats. The Rams and their "Greatest Show on Turf" were predicted to beat a relatively unproven New England squad. Belichick, however, devised a crafty defensive scheme which stifled the Ram's high-powered offense, kicker Adam Vinatieri kicked a clutch field goal to dash St. Louis' hopes and thus began the dynasty.
Kurt Warner went from grocery store bagger to NFL Super Bowl MVP culminating in a dominant 400-yard performance and a Super Bowl victory with the "Greatest Show on Turf". The game was back and forth and is best remembered for Kevin Dyson's outstretched arm, coming up just a yard short of the end zone denying the Titans their first Super Bowl win.
Super Bowl XXXII (1998)
John Elway and the Denver Broncos were the butt of many jokes after losing three Super Bowls in increasingly embarrassing fashion from 1987 to 1990, but Denver finally overcame their prior reputation with this first of two consecutive victories. The Packers were down by as much as 10 but came back to tie it with Brett Favre's third touchdown of the game with 13:32 left in the fourth quarter. But Terrell Davis, who had been suffering from a migraine during the game, returned to score a record-breaking third rushing touchdown with 1:45 remaining.
Super Bowl XXV (1991):
This Super Bowl would be the first of four straight appearances where the Bills would lose. They were a 49-yard Scott Norwood field goal away from winning and potentially setting a course for Buffalo football history.
Super Bowl XXIII (1989)
The San Francisco 49ers defeated the Cincinnati Bengals in what would be the final NFL game coached by the legendary Bill Walsh. Joe Montana allegedly pointed to actor John Candy in the stands while down 16-13 in the fourth quarter, before leading the Niners on a 92-yard drive, which culminated in a John Taylor touchdown reception with 39 seconds remaining.
Super Bowl XVII (1983)
The final score does not reflect how close the game was until the final minutes, nor does it reflect Miami's dominance in the first half. John Riggins made a legendary touchdown run in the fourth quarter to give Washington the lead, and a Joe Theismann touchdown pass to Charlie Brown sealed the victory for the Redskins.
Super Bowl XVI (1982)
Coming off two of the greatest conference championships ever (the "Freezer Bowl" in Cincinnati, and Dwight Clark's catch in the NFC title game), the first cold-weather Super Bowl did not disappoint as Joe Montana's San Francisco 49ers won their first title at the Pontiac Silverdome. Cincinnati made a valiant effort to erase a 20-0 halftime deficit, but four field goals from Niners kicker Ray Wersching put the game out of reach.
Super Bowl XIII (1979)
For the longest time, Super Bowl XIII was considered to be the best Super Bowl of them all, and to this day is still one of the most memorable. Veteran Cowboys tight end Jackie Smith's third-quarter drop in the end zone prompted announcer Verne Lundquist to call him "the sickest man in America," as the Pittsburgh Steelers emerged victorious in this rematch of Super Bowl X.
Super Bowl X (1976)
The Dallas Cowboys were up 10-7 at the beginning of the fourth quarter, but a safety, two field goals and a 64-yard touchdown reception by Super Bowl MVP Lynn Swann put the Steelers up for good. Super Bowl X is also notable for the backdrop of the Bicentennial, and its role in the 1977 John Frankenheimer movie Black Sunday, which was partially filmed during and shortly after the game at Miami's Orange Bowl.
Super Bowl VII (1973)
Miami's perfect season was put in jeopardy by a botched snap and an errant throw by Garo Yepremian, which led to a 49-yard touchdown by Mike Bass that cut the Dolphins' lead in half with just over two minutes to play in the game. However, the Dolphins' legendary "No Name Defense" kept Washington from further capitalizing.
Super Bowl III (1969)
New York Jets – 16 / Baltimore Colts – 7
The New York Jets were expected to lose by as much as 18 points, but Joe Namath's guarantee won out against NFL MVP Earl Morrall and the Baltimore Colts. Although Namath did not score a touchdown in New York's 16-7 victory over the Colts, his performance and leadership both on and off the field led to him being awarded the game's MVP.
Super Bowl I (1967)
This is the one that started it all. Veteran flanker Max McGee came off the bench after a night of partying to score two TDs, including the first in Super Bowl history. The score was close at halftime, with Green Bay leading Kansas City 14-10, but the Packers pulled away with three touchdowns in the second half.
(Originally published on January 29, 2020.)