Making the Most Out of Your NHL® Experience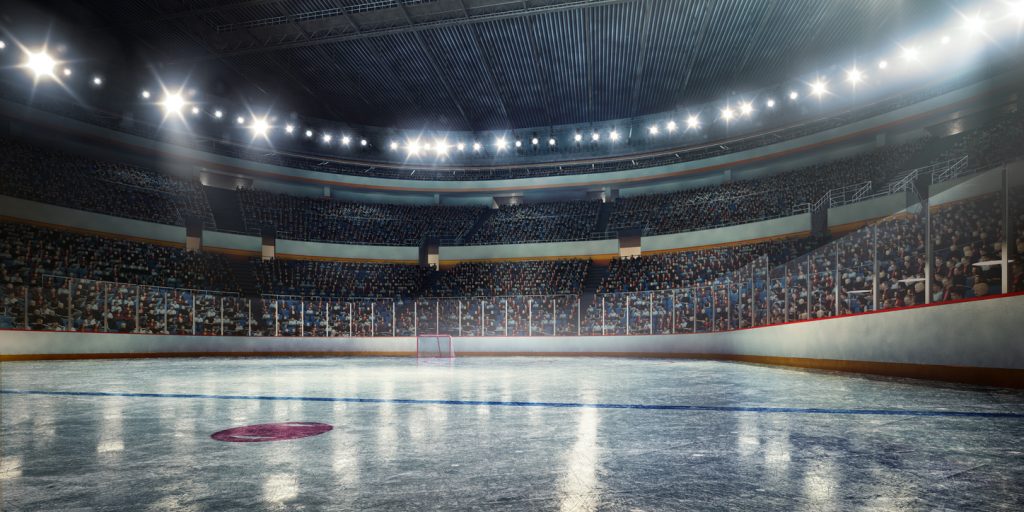 You'll hear it from every hockey fan in the world: hockey is a much better sport to watch in person. But if you've never been to a game, bear in mind a few distinctions between hockey and other major sports. Here are some tips for beginners to the scene.
Get There Early to Watch Front Row Warm-ups
In most arenas, if you arrive early, you'll be allowed to watch the teams warm up from the lower levels, even right up against the glass. This is a good chance to take photos close to the ice and watch the players during the pre-game skate, and you can avoid the crowds of latecomers. You probably want to be in the arena about an hour before the game begins, keeping in mind that you'll need to factor in time to park and make your way through security as well.
They're All Good Seats
Almost all hockey arenas, especially those built specifically for the sport, feature excellent sight lines from basically every seat in the house. Unlike, say, baseball or football, the back-and-forth nature of the game allows fans to follow the action without much trouble. So while you may want to be against the glass to see the players up close, it can be just as rewarding to sit a little higher up, since that vantage point allows you to follow the action more easily. This is often a good choice for fans attending their first game, since it isn't a big investment, and it offers a view that resembles the familiar TV camera angles. Be sure to use Ticketmaster's Official NHL® Ticket Exchange for 100% verified seats.
You Can Upgrade Your Seats
While every seat is a good seat, sometimes you'll want to splurge and upgrade to better seats, especially if you spot a section with enough room for your party. All NHL® teams will have an app or a web page that shows you which seats are available. You can also purchase things like in-seat visits from the team mascot or other arena-specific experiences your local team makes available.
Dress For a Chilly Day
This may be obvious, but hockey arenas are a little colder than arenas for other sports. You'll want to bundle up—perhaps in a team sweater or jacket—but you can also bring blankets for the family if you'd prefer not to wear heavier clothing to the game. If you want to represent your team, you should absolutely break out the wooly hats and scarves—you'll fit right in and be comfortable.
Remain in Your Seat While the Puck is in Play
There's a version of this rule, written or unwritten, for most major sports, but you should know that the NHL® does not allow you to enter your seating while the puck is in play—you'll have to wait for a stoppage. There is no rule against leaving your seat while play is going on, but common courtesy should definitely apply. You wouldn't want someone rustling past in the middle of a power play, so try not to do that to your neighbors. To avoid waiting in lines, make your way to the concourse or the restrooms during the periods rather than between periods.
You Can Get Your Hat Back
You're always rooting for something exciting to happen when you attend a game, and few things are as special as watching a home team player score a hat trick. You probably know that it's customary for fans to toss their hats onto the ice after a player scores his third goal, but you should also know that you can likely get your hat back after the game. The player who scored that hat trick typically gets to decide if he wants to keep any of the hats, but the rest will be tossed into a sort of lost-and-found after the game or in the following days. The arena may also offer discounts on replacement hats, for those who are less attached to the specific article they tossed and just want something to keep their heads warm.
Stick Around After the Game for the Three Stars
Once the game is finished, stick around to see the three best players in the game take a bow. It's a nice little capstone on the evening and a good tradition to see them at each game you attend. It's also a reason to stick in your seat while some of the crowd makes its way out of the arena, if you don't want to cut the evening short and leave before the game is finished.
Making the most out of this NHL® season is easier than ever with these tips and tricks. Check out a game near you by purchasing tickets here or in the widget below.
You Might Like
One more place to catch excellent entertainment on the strip.
"The Rock" is a solid destination for an endless parade of sports, music and other entertainment.
Welcome to the home of the NHL's Blue Jackets, hosting events that cover the spectrum.