Detroit Pistons Home Schedule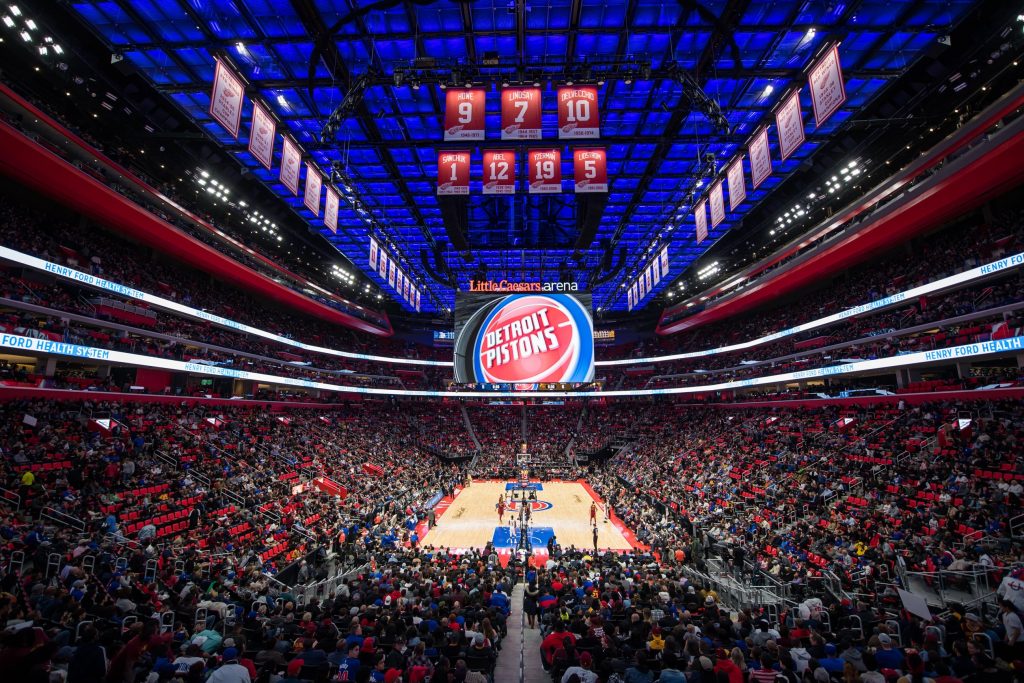 Opening night for the Detroit Pistons at Little Caesars Arena is vs. the Brooklyn Nets (Oct. 17); both teams are already hoping to harness an Eastern Conference shakeup to get back in the playoffs this year. The Pistons host two games Thanksgiving weekend, vs. last season's Western Conference top-seed Houston Rockets (Nov. 23) and the Phoenix Suns (Nov. 25). Three-time NBA Finals rivals the Los Angeles Lakers stop by March 15, and the following week Eastern Conference top-spot holders the Toronto Raptors pay a visit for St. Patrick's Day (March 17).
Another notable rivalry in Pistons history is the matchup with the Boston Celtics (Oct. 27 and Dec. 15), still considered a powerhouse this season. Two-time NBA champ Zaza Pachulia has joined Detroit this season from the titleholders, and he'll see his pals the Golden State Warriors on Dec. 1. The Pistons close out this home season on April 9 vs. the Memphis Grizzlies.
Detroit Pistons at Little Caesars Arena
The Detroit Pistons were founded in 1941 in Fort Wayne and moved to Detroit in 1957; the team has won three NBA championships, the first in 1988. The Pistons' home court is Little Caesars Arena in Midtown Detroit, which opened in 2017 to make Detroit one of only two cities with four pro sports teams downtown. For NBA games, the arena seats 20,491. (The venue also hosts Detroit Red Wings NHL hockey games, as well as concerts and other special events.) The arena is served by the QLine at the Sproat Street/Adelaide Street station.
Individual game tickets for all games are available now.
Stay up to date on the Pistons all season on Twitter @DetroitPistons.
All game times are local and subject to change.