20 Country Songs To Kick Off the Fall Festival Season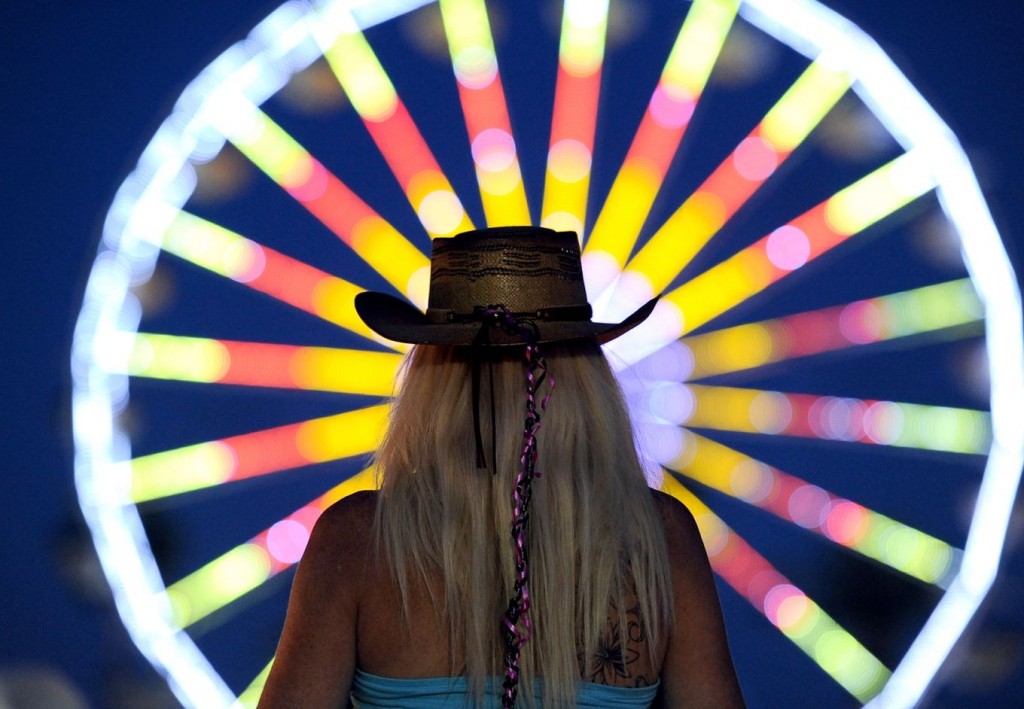 As summer comes to a close and autumn begins, the festival scene also undergoes a transition as folks gear up for the fall season. In honor of the crisp air, golden leaves, and bevy of amazing fall festivals coming up we've put together a playlist of cool tunes from this season's most anticipated country-influenced performers. From celebrated superstars to bold newcomers, from traditional classics to crossover hits, there's a little something for everyone this year. So grab a cuppa and relax to these 20 songs inspired by fall festival lineups.
1. "Crash And Burn" – Thomas Rhett (Route 91 Harvest Festival)
Leave it to Thomas Rhett to turn a failed relationship into a celebratory party jam about independence. Breaking up never sounded so good.
2. "Sippin' On Fire" – Florida Georgia Line (Route 91 Harvest Festival)
Sometimes love makes you feel all warm and fuzzy inside…just like a shot of whiskey.
3. "Every Storm" (Runs Out of Rain) Gary Allan (Route 91 Harvest Festival)
Allan's anthem about perseverance in the face of obstacles will help you weather even the toughest storms this season.
4. "Bartender" – Lady Antebellum (Route 91 Harvest Festival)
Another jam about how to get over heartbreak…with a little help from your friendly local bartender.
5. "John Cougar, John Deere, John 3:16" – Keith Urban (Route 91 Harvest Festival)
Urban's slick, beat-heavy track pays homage to just about every hallmark of American country music you could ever think of.
6. "Barefoot Blue Jean Night" – Jake Owen (Route 91 Harvest Festival)
Day or night, this laid-back jam about beautiful women, cold beer, and hanging out on the river is a serious crowd pleaser.
7. "Top Of The World" – Tim McGraw (Route 91 Harvest Festival)
Don't mind McGraw, he's just in love and enjoying the view from the top of the world.
8. "I'm an Outlaw" – Kurt Vile & the Violators (Austin City Limits Music Festival)
Kurt's relaxed drawl and intricate fingerpicking have made him a favorite of indie and country fans alike. Join him as he "goes nowhere, slow".
9. "Second Hand Heart" – Dwight Yoakam (Austin City Limits Music Festival)
Yoakam's classic croon and rocking riffs perfectly suit this story of picking up the pieces and giving it a second go.
10. "Turtles All the Way Down" – Sturgill Simpson (Austin City Limits Music Festival)
Simpson's throwback sound is the perfect complement to the vintage autumnal hues of fall.
11. "Nobody Knows My Trouble" – Ryan Bingham (Voodoo Music + Art Experience)
Nothing like a little trouble to inspire a folksy masterpiece like this one.
12. "Homegrown" – Zac Brown Band (Voodoo Music + Art Experience)
A timeless jam about the joys of home from Zac Brown and company.
13. "Till It's Gone" – Yelawolf (Voodoo Music + Art Experience)
This country-tinged hip hop hit is sure to be a highlight of Yela's set at this year's Voodoo Fest.
14. "Like A Wrecking Ball" – Eric Church (American Roots Music & Arts Festival)
Not to be confused with Miley's memorable ballad of the same name, Eric Church takes a no-frills approach that has serious impact.
15. "Mammas Don't Let Your Babies Grow Up to Be Cowboys" – Willie Nelson (American Roots Music & Arts Festival)
Willie's warning about the rough and tumble life of cowboy culture has surely inspired more than a few rebellious cowboys-to-be.
16. "All I Wanna Do" – Sheryl Crow (American Roots Music & Arts Festival)
There are a lot of country tunes about having fun, but few of them sum things up as neatly as Sheryl Crow's chart-topping classic.
17. "Family Tradition" – Hank Williams, Jr. (Gretna Heritage Festival)
In this honky-tonk favorite, Hank argues that country music is one big family tradition — for better or worse.
18. "I Don't Dance" – Lee Brice (Q Fest Louisville)
He doesn't dance, but you can shake it all you want as he rocks this year's Q Fest in Louisville.
19. "Dearly Departed" – Shakey Graves (Winnipeg Folk Festival)
The ghosts of old relationships loom large in this modern classic from Shakey Graves.
20. "Nancy From Now On" – Father John Misty (Treasure Island Music Festival)
This surreal number from 2012's Fear Fun has just enough world-wise croon in it to qualify for a country playlist. Enjoy.
Tags
You Might Like
As we prepare for Lollapalooza's virtual 2020 installment, let's look back at the moments that made the festival iconic.
Headed to Voodoo? Here's everything you'll need.
The first weekend of Austin City Limits Music Festival was picture perfect.