The Best Detroit Venues for Concerts & Live Music [Local Guide]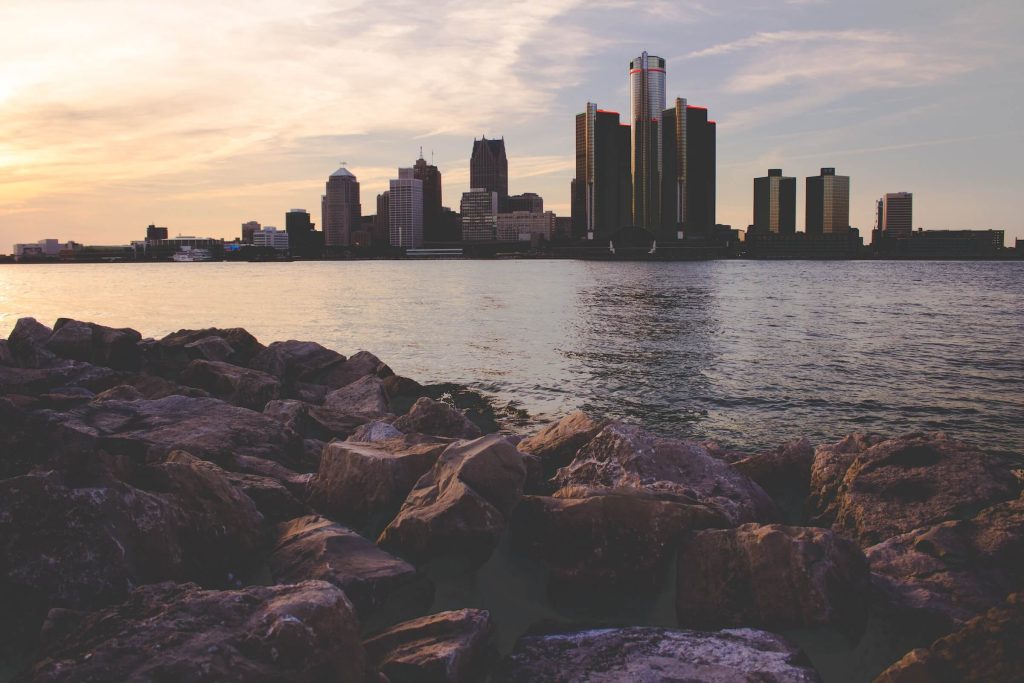 Known as the home of Motown, Detroit has a rich and storied musical history. Artists including Eminem, The Stooges, MC5, and The White Stripes all have roots in Michigan's largest city, which is known for playing a role in the rise of everything from jazz and garage rock to techno and EDM, not to mention Motown. It's also home to several world-class music venues; we've compiled an overview of the top spots to see music in.
Check out the full guide to Detroit's best venues below.

Detroit Venues
---
Saint Andrew's Hall
View this post on Instagram
431 E Congress St, Detroit, MI 4822
This striking red brick building in Detroit's Bricktown Historic District started out as a meeting place for St. Andrew's Scottish Society of Detroit in the early 1900s, and has featured several legendary musical acts since it was converted into a concert venue in 1980. Everyone from Jane's Addiction, the Psychedelic Furs, and R.E.M., to Love and Rockets, The Cramps, The Beastie Boys, No Doubt, Nirvana, and Foo Fighters have graced the stage of this 1,000-capacity venue. Adele performed here on her first U.S. tour, and it's probably most famous for helping launch Eminem's career. This intimate venue is a fantastic spot for seeing your favorite acts and boasts a full bar with food options.
See upcoming shows and buy tickets for Saint Andrew's Hall
---
The Shelter
View this post on Instagram
431 E Congress St, Detroit, MI 48226
Located downstairs from St. Andrew's Hall, The Shelter is one of the most exciting and intimate concert venues in Detroit. One of Detroit's most famous musicians, Eminem, paid tribute to his Detroit roots by featuring a venue called The Shelter in his film 8 Mile. In fact, the rapper returned to the dimly-lit, industrial-looking venue in 2017 to do a pop-up shop to promote his album Revival with a "Mom's Spaghetti" theme. Queens of the Stone Age, the Hives and Laura Jane Grace have also performed in the 400-capacity room.
See upcoming shows and buy tickets for The Shelter
---
The Fillmore Detroit
View this post on Instagram
2115 Woodward Ave, Detroit, MI 48201
Built in 1925, the Fillmore is located in the Detroit Theatre District. A stately building with a grand lobby and three levels of seating, it has undergone several name changes. It was formerly known as the Palms Theatre and the State Theatre until it was rebranded as the Fillmore in 2007 with an inaugural performance by Fergie under the new name. Live Nation has gradually been restoring the Italian Renaissance theater with grand foyer columns, an auditorium proscenium and barrel vaulted ceilings. Artists including Alanis Morissette, David Bowie and Guns N' Roses have all performed here. It's also home to the Detroit Music Awards, which recognize local musicians.
See upcoming shows and buy tickets for The Fillmore Detroit
---
Fox Theatre Detroit
View this post on Instagram
2211 Woodward Ave, Detroit, MI 48201
Boasting quite the illustrious musical history, the Fox Theatre opened in 1928 and hosted performances from Elvis Presley and Berry Gordy's Motown Review with The Temptations, The Supremes and Smokey Robinson in its early days, as well as Prince's sold-out show in 2015 and what would be Chris Cornell's last performance with Soundgarden in 2017. The building began life as the flagship movie palace for the Fox Theatre Chain and it was designated a National Historic Landmark in 1988. Designed by Detroit architect Charles Howard Crane, the 5,000-capacity venue has also hosted comedy acts including Chris Rock and Jerry Seinfeld.
See upcoming shows and buy tickets for Fox Theatre Detroit
---
Little Caesars Arena
View this post on Instagram
2645 Woodward Ave, Detroit, MI 48201
Home of the Detroit Red Wings hockey team, Little Caesars Arena has also played host to musical acts including Jay-Z, Bruce Springsteen and the E Street Band, Madonna, Harry Styles, and Janet Jackson. Located in midtown Detroit, the arena opened in 2017 and features a unique "deconstructed" layout, with retail outlets, restaurants and the box office outside the arena connected by a glass roof that serves as an all-weather concourse. The eight-story venue has a capacity of approximately 20,000, and also features an outdoor plaza with a massive video display.
See upcoming shows and buy tickets for Little Caesars Arena
---
Browse Detroit Concerts by Genre