Cleveland Cavaliers Home Schedule 2019-20
The Cleveland Cavaliers celebrate their 50th NBA season in 2019-20 with a home opener against the Indiana Pacers (Oct. 26). They are slated to host 16 weekend games that include three on Friday, eight on Saturday and five on Sunday.
Home schedule highlights include the defending NBA Champion Toronto Raptors (Jan. 30), the Western Conference Champion Golden State Warriors (Feb. 1), and a Martin Luther King Jr. Day game vs. the New York Knicks (Jan. 20). Other notable home contests include a Sunday game vs. the Philadelphia 76ers (Nov. 17), and two games against each the Milwaukee Bucks (Nov. 29, April 11) and Boston Celtics (Nov. 5, March 4). The only chance to see certain marquee opponents once this season include the Portland Trail Blazers (Nov. 23), Houston Rockets (Dec. 11), Los Angeles Clippers (Feb. 9), and Los Angeles Lakers (March 26).
Cleveland Cavaliers at Rocket Mortgage FieldHouse
The Cavs play their home games at Rocket Mortgage FieldHouse in downtown Cleveland. Previously called Quicken Loans Arena, it was renamed in 2019. It underwent a two-year renovation that included a glass-facade-enclosed 42,000+ square feet of atrium space on the north side, and 4,350 square feet of new space on the south side's main concourse.
Cleveland Cavaliers Seating Chart – Rocket Mortgage FieldHouse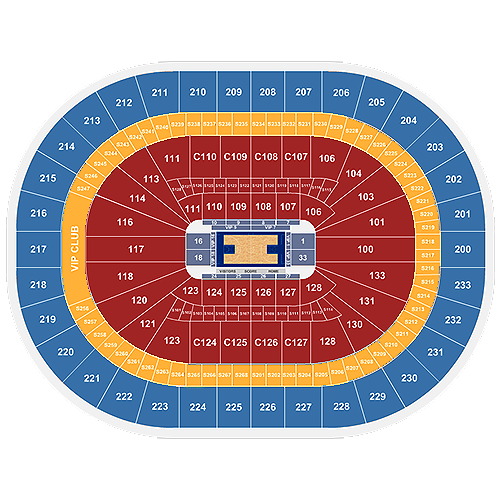 Individual and group tickets are available for all home and away games.
Stay up to date on the Cavaliers all season on Twitter @cavs.
All game times are local and subject to change.
You Might Like
The pros found and shared creative ways to keep their strength as sharp as ever.
The Home of the Blues celebrates music, sports and entertainment of all kinds.