Cleveland Cavaliers Home Schedule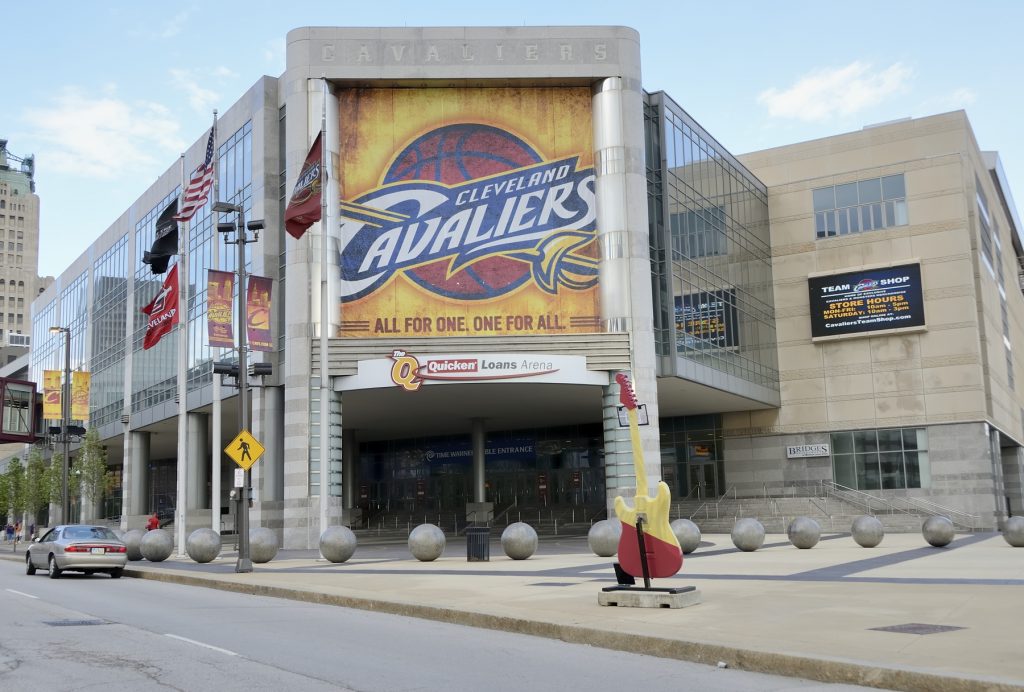 With Kevin Love leading the charge on the 2018-2019 Cleveland Cavaliers, the team opens their home schedule with two games against Eastern Conference foes the Atlanta Hawks (Oct. 21) and Brooklyn Nets (Oct. 24). November sees three tough Western Conference opponents coming to Cleveland, in Russell Westbrook and the Oklahoma City Thunder (Nov. 7), NBA MVP James Harden and the Houston Rockets for a Thanksgiving weekend showdown (Nov. 24), and LeBron James' highly anticipated return to Cleveland as one of the Los Angeles Lakers (Nov. 21).
The Cavaliers' season is stacked with 18 weekend home games throughout the season, including a compelling matchup against the upstart Philadelphia 76ers (Dec. 16) and a Central Division battle against the Chicago Bulls (Dec. 23). The longest homestand of the season features five games stretching over 15 days beginning with the New York Knicks (Feb. 11), followed by the Brooklyn Nets (Feb. 13), Phoenix Suns (Feb. 21), Memphis Grizzlies (Feb. 23), and Portland Trail Blazers (Feb. 25). The season concludes at home against the Charlotte Hornets (April 9).
Cleveland Cavaliers at Quicken Loans Arena
The Cavs play their home games at Quicken Loans Arena in downtown Cleveland. After a two-year renovation, additions to "The Q" include a glass-facade-enclosed 42,000+ square feet of atrium space on the north side, and 4,350 square feet of new space on the south side's main concourse. The arena is set to be fully functional throughout the 2018-2019 season.
Individual and group tickets are available for all home and away games.
Stay up to date on the Cavaliers all season on Twitter @cavs.
All game times are local and subject to change.
You Might Like
Oakland born and bred, Derrick "DJ D-Sharp" Robinson has been the Golden State Warriors' in-house DJ for all three of their recent title runs.
Everything you need to know about Miami's hub for sports and entertainment.
While every NBA game has the potential to be an instant classic, fans around the league always circle a handful of games per season as must-attends: when the...