12 Former Boy-Band Members Who Went Solo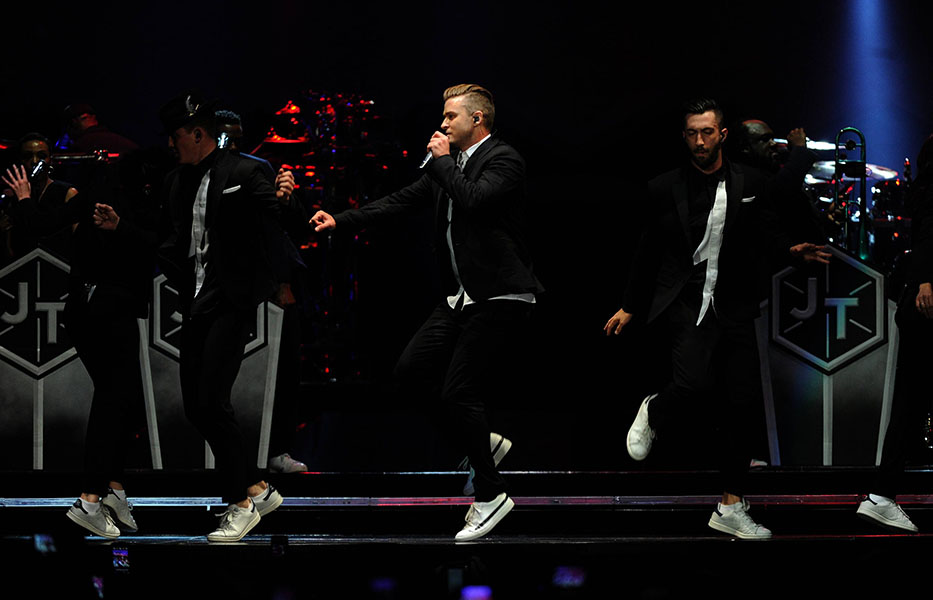 Let's look at some of the most memorable former boy banders of the past few decades, from one-hit wonders to global superstars:
Harry Styles
Harry Styles is one of the most popular members of the English-Irish boy group One Direction. The group went on extended hiatus in January 2016; since then, Styles' career as a solo artist and actor has flourished. He released his first solo single in April 2017, and the song hit No. 1 on the U.K Singles Chart. Styles released his self-titled debut album the next month which reached No. 1 in several countries. Styles also starred in the 2017 film Dunkirk. He famously dated singer Taylor Swift in 2012 and is rumored to be the inspiration behind many of her songs.
JC Chasez
Joshua Scott "JC" Chasez began his career as Justin Timberlake did – first as a member of The Mickey Mouse Club and later as part of NSYNC. He first appeared in a solo capacity while still part of the popular boy band, singing part of the girl group Blaque's 1999 single "Bring It All to Me." Chasez released his first solo single, "Blowin' Me Up (With Her Love)" as part of the soundtrack to the 2002 movie Drumline. He then released the album Schizophrenic in 2004. Chasez currently works as a songwriter and producer, and he acted as a judge on Randy Jackson's America's Best Dance Crew from 2008 until the show's cancelation in 2012.
Joey McIntyre
The youngest member of New Kids on the Block, Joey McIntyre was forced to record his first solo album using his own money after the group's split in 1994. He has since released eight albums and sold over a million records worldwide. Though he still works as a solo musician, he reunited with New Kids on the Block in April 2008, embarking on multiple tours and releasing new music.
Jordan Knight
Former lead singer of New Kids on the Block, Jordan Knight released three solo albums between 1999 and 2011. He also recorded two with New Kids on the Block after completing his last album, Unfinished, along with a collaborative album with Nick Carter. He also has his own holiday; Boston City Council declared February 7 Jordan Knight Day in 2015.
Justin Timberlake
When it comes to successfully striking out on one's own, Justin Timberlake sets the modern standard. Part of the industry since his childhood, Timberlake rose to fame as one of two lead vocalists for the 90s boy band sensation NSYNC. He released his first solo album, Justified, in 2002, and earned two Grammy Awards. Timberlake has since released two more albums, starred in movies like The Social Network, and will headline Super Bowl LII halftime show in February 2018.
Michael Jackson
Starting out as one of the Jackson 5, Michael Joseph Jackson, also known as the King of Pop, is arguably the most famous musical artist of all time. He was a best-selling singer, an iconic dancer and an overall influencer of pop culture for over 40 years, and his death in 2009 came as a shock to the world. With 10 studio albums and 137 songs, Jackson's greatest hits are too numerous to name. Nevertheless, his work inspired countless artists across all genres of music.
Nick Jonas
Formerly of the group the Jonas Brothers with brothers Joe and Kevin, Nick Jonas released his first single in 2002 and a full album in 2004, two years before he and his siblings formed a band. The Jonas Brothers gained a large following from their appearances on the Disney Channel, starring in the made-for-TV movie Camp Rock and the series Jonas. Nick's solo career didn't began immediately after the brothers went on hiatus in 2010; instead, he formed a new group called Nick Jonas & the Administration. Nick worked as an actor and briefly reunited with the Jonas Brothers before going completely solo in 2014.
Nick Lachey
Nick Lachey first rose to prominence as the lead singer of the four-part boy band 98 Degrees. He released four solo albums but is also known for his marriage to country/pop singer Jessica Simpson. The two starred in the reality television series Newlyweds: Nick and Jessica, which lasted for three seasons. Lachey and Simpson divorced in 2006, and he married current wife Vanessa Lachey in a televised event titled Nick & Vanessa's Dream Wedding.
Omarion
Originally lead singer of the R&B group B2K, Omarion released his first solo album, O, in 2005. It was nominated for Best Contemporary R&B Album at the 48th Grammy Awards. He has since released three more solo albums, with a fifth scheduled for 2018, and acted in movies and TV shows, such as Somebody Help Me. He was also briefly part of the reality series Love & Hip Hop: Hollywood.
Paul McCartney
We can credit English rock group The Beatles for creating the concept of the boy band. Forming in 1960 and consisting of John Lennon, Paul McCartney, George Harrison and Ringo Starr, The Beatles had a successful decade-long career before disbanding after 1970. The four immediately released solo albums as individuals, and McCartney was eventually knighted for his services to music. He and Starr – the two surviving members of The Beatles – are still active in the music field today.
Ricky Martin
Die-hard fans know Enrique Martin Morales, who records as Ricky Martin, began his singing career as part of the pop group Menudo at age 12. Martin spent five years with the group before releasing his first solo album in 1991. His first few albums were completely in Spanish and made him famous through the Latin American, Asian and European markets. In an attempt to enter the U.S. market, Martin released his first English album in 1999. The album featured Martin's greatest hit, "Livin' la Vida Loca" – a song that is credited with launching the Latin-American pop trend of the late 1990s and early 2000s.
Zayn Malik
Also a former member of One Direction, Zain Javadd Malik, who records under his the name Zayn, left the group in 2015. His debut album Mind of Mine and its lead single "Pillowtalk" made Malik the first male British artist to debut at No. 1 both in the U.S. and the U.K. with both a debut album and debut single. The British-Pakistani artist released his second album in 2017 and has become influential in the fashion industry.