BHM Celebration: 6 Influential Black Lives Matter Anthems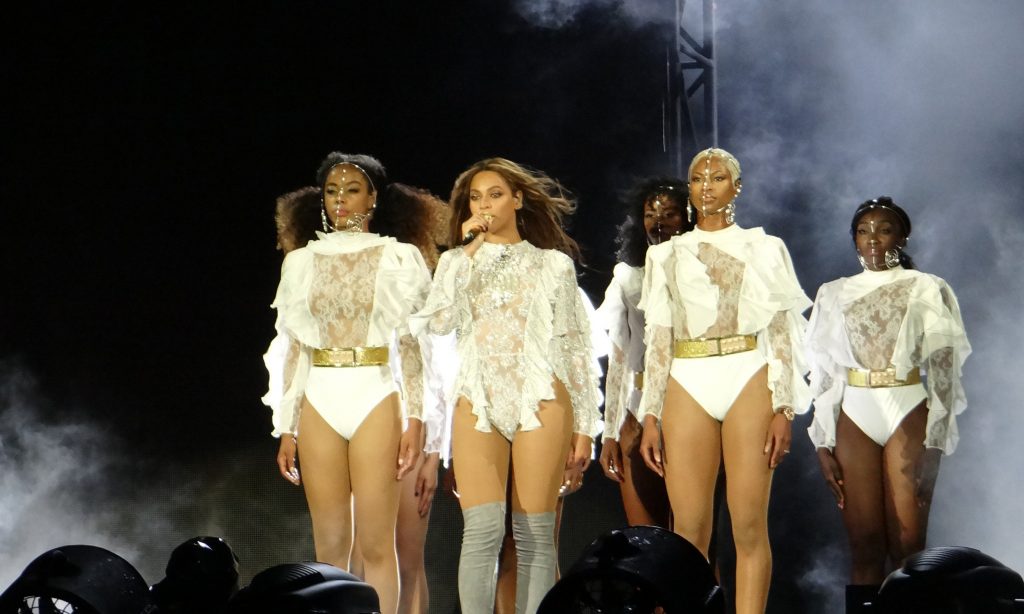 Throughout history, protest songs have helped fuel political causes ranging from anti-war rallies to women's rights campaigns. And the Black Lives Matter movement — born of the rampant police brutality and social injustice that plague the Black community — is no different. Its vigorous momentum has increasingly politicized artists since its inception in 2013, inspiring them to add their voices to the national outcry through music. Below are today's most impactful Black Lives Matter anthems from music's biggest stars who are helping to shed light on the issues surrounding social justice.
Kendrick Lamar's bars have long addressed the struggle of Black Americans, so when BLM activists adopted the jubilant, uplifting chant from his 2015 To Pimp a Butterfly following the deaths of unarmed Black men, speakers only knocked louder. Drawing from a trip to South Africa, Lamar wrote the song to assure the Black community that "we gon' be alright" through unity and action.
2. "Formation" by Beyoncé (2016)
When Beyoncé surprise-dropped "Formation," she more than exalted the richness and beauty of Black culture. She also signaled her pivot toward more socially conscious songs. Released in lockstep with her politically charged Super Bowl 50 performance (a salute to the revolutionary Black Panther Party), the slick, female-centered piece is a call to political action that re-energized women and the BLM movement.
3. "F.U.B.U." by Solange (2016)
Solange crafted not just one funky, jazzy protest cut to illustrate the joys and traumas of being Black in America — she recorded an entire award-winning album. As the critically acclaimed "Cranes in the Sky" topped every list, this fan-favorite B-side featuring The-Dream and BJ the Chicago Kid became a protest darling for its vivid detailing of daily microaggressions and racial profiling. "When you're driving in your tinted car, and you're criminal, just who you are," she sings. "Oh, to be us."
4. "Black Boys" by Bashy (2007)
Though this spirited, rattling gem dropped years before BLM was founded, the classic tune's popularity resurged in the UK in 2020 when protests reached a fever pitch. Inspiring hope, the song illuminates Black men's achievements while reminding Black male youth that they matter, even when fights for justice seem fruitless. 
5. "Otherside of America" by Meek Mill (2020)
Listeners wanting to more fully understand the lives of systemically oppressed people can get a pretty clear picture from Meek Mill's arresting take on racial inequality. Over a bouncy trap soundbed and an excerpt of his 2018 interview with CNN's Michael Smerconish, the Philly rapper paints a disturbing portrait of the dark side of growing up a product of systemic racism. Empowering and raw, Meek's lyrics offer a heavy narrative that fans could relate to in the wake of George Floyd's death, which sparked worldwide protests.
6. "The Bigger Picture" by Lil Baby (2020)
Inspired by his own protest experience, Lil Baby released a compelling, bass-laden cut that's part stream of consciousness, part call to action. And the message is clear: We must do something to change history. "It's bigger than black and white, it's a problem with the whole way of life," he raps. "It can't change overnight, but we gotta start somewhere."
Header image by Kristopher Harris/Flickr