Tacos are the great equalizer when it comes to cuisine. From the most demanding foodies to those of much more modest tastes, everybody loves tacos, and just about everybody is passionate about the particular spot where they go to get their favorite.
If you're attending an event in San Diego, there's certainly no shortage of top-notch taquerias – so how do you zero in on the best? Fear not, we've got it covered.
At this mom-and-pop Pacific Beach taco shop, they understand that if you want to make a direct hit on people's taste buds, keeping it simple is a time-tested tactic. So the street-style tacos Mimi offers up are short on fancy variations and unusual combinations, and accordingly long on flavor. The prices won't hurt your wallet, and the size of the tacos as well as their rich flavors will leave you abundantly satisfied, whether you go for the meat fillings or the fish.
Owners Emilio Támez and Jeremy Sosnoff aim to offer their customers the authentic experience of a Mexican street taco. Támez has always been a San Diegan and Sosnoff came to town by way of Florida, but together they've dedicated themselves to isolating the key ingredients to make that goal a reality. They've perfected the basics (think steak, pork, shredded beef, and chicken fillings); the cactus taco is also delectable if you want something a little bit different.
Barrio Logan is where you'll encounter Tacos El Paisa, owned and operated by the De Santiago family. The De Santiagos established this unpretentious taco spot back in 1999, and ever since then they've been serving it up street-style with panache. Pollo asada, yaki, carnitas—whatever option you choose, you're in able hands. And if it's too early in the day for tacos, you can't go wrong with their breakfast burritos, either.
Puesto • 
789 W. Harbor Dr.
The folks behind Puesto are all about maintaining a strong connection with the source, and that's what you want from a taqueria. These first-gen Mexican-Americans grew up steeped in the art of Mexican cuisine, and to this day they continue to make pilgrimages to Mexico City to reconnect with their roots and catch up on any new subtleties. The basics are covered with mouthwatering expertise, but if you want to venture a little further afield, there are other options like lobster and filet mignon filling to choose from as well.
Salud! • 
2196 Logan Ave.
On your very first visit to Salud!, it will become immediately apparent just why this taqueria's fare has been celebrated every place from 'The New York Times' to The Travel Channel. Whether you're after breakfast tacos, veggie tacos (try the mushroom), surf and turf, or pollo asado, the blend of Northern Mexican tradition and Chicano style makes for a delicious combo. And a carefully curated selection of craft beers on tap will sweeten the deal even further.
The focus on the seafood side of the taco universe gives Oscar's a leg up on the competition. Of course, if you're a dedicated carnivore, you can always opt for their surf-and-turf taco with skirt steak and shrimp. But if you want to focus on the flavors of the sea, you can dip into the smoked fish taco, grilled shrimp, or even the grilled octopus. They've got some tasty tortas on offer too, if you feel like branching out a bit.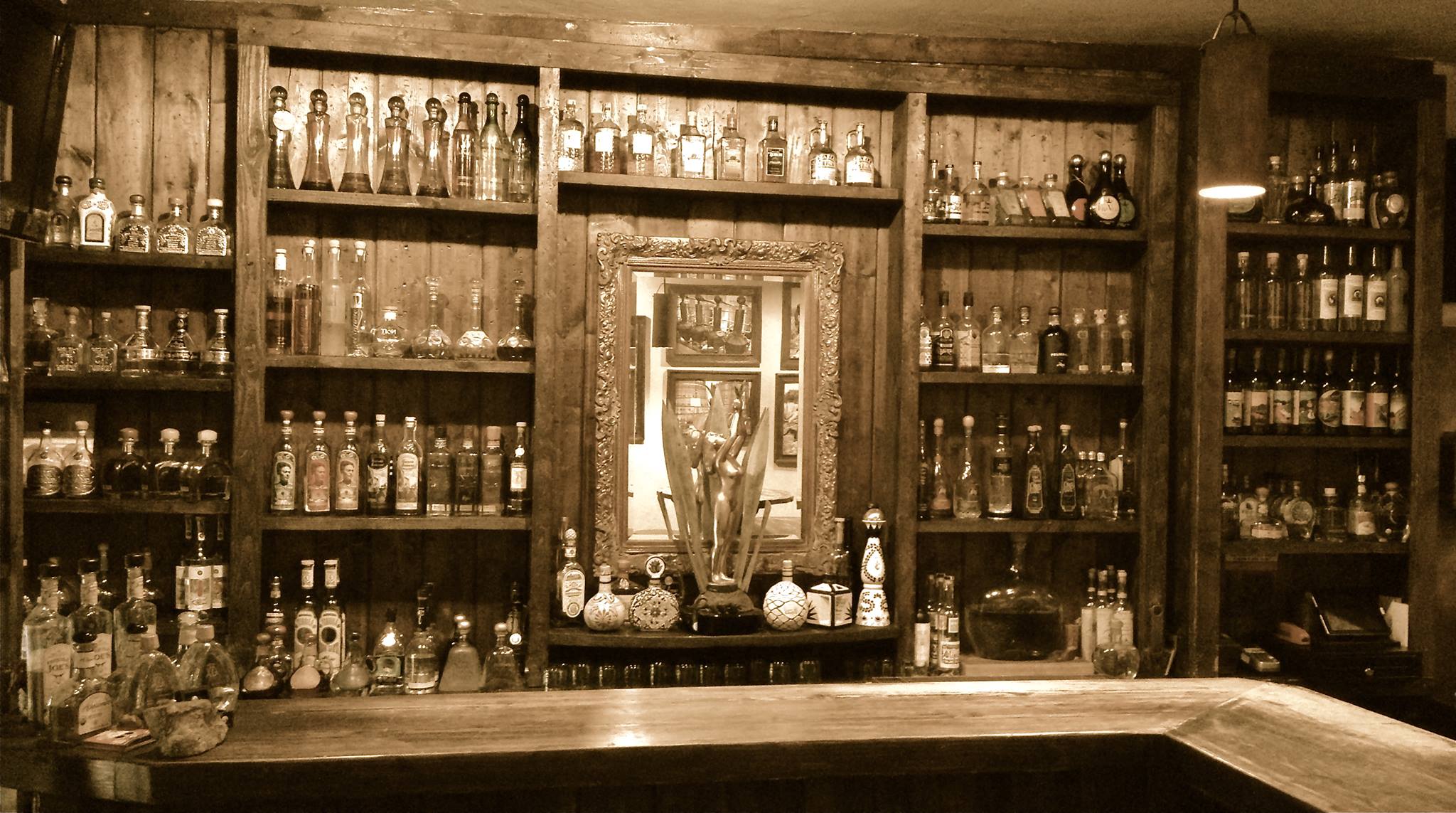 Whether you opt for Cantina Mayahuel's mahi mahi filling (grilled with pineapple juice, like many of their other offerings), the shrimp with chipotle sauce, the sirloin topped with jack cheese, the chicken, or the carnitas, it's tough to go astray at this University Heights taco spot. And since they place as much importance on being a top-tier bar as they do on serving top-notch taquerias, you can complement your choice of dinner with one of literally hundreds of tequilas and mezcáls.
Opened by the Rojano brothers in 2008, this Mission Hills taqueria features a Mexican wrestling theme, and the color, style, and flamboyant fun epitomized by that choice speaks volumes about the Rojanos' approach to tacos. Starting with recipes handed down through generations and incorporating their own innovations, they perfected a simultaneously idiosyncratic and authentic approach that's equally appealing whether you're having the veggie taco with zucchini and mushrooms or the undefeated taco with blackened mahi or shrimp.
You Might Like
One more place to catch excellent entertainment on the strip.
The Home of the Blues celebrates music, sports and entertainment of all kinds.
The Sooner State boasts a premier destination for sports, music and a vast array of other entertainment.