The Best Pre-Show and Post-Show Spots in Phoenix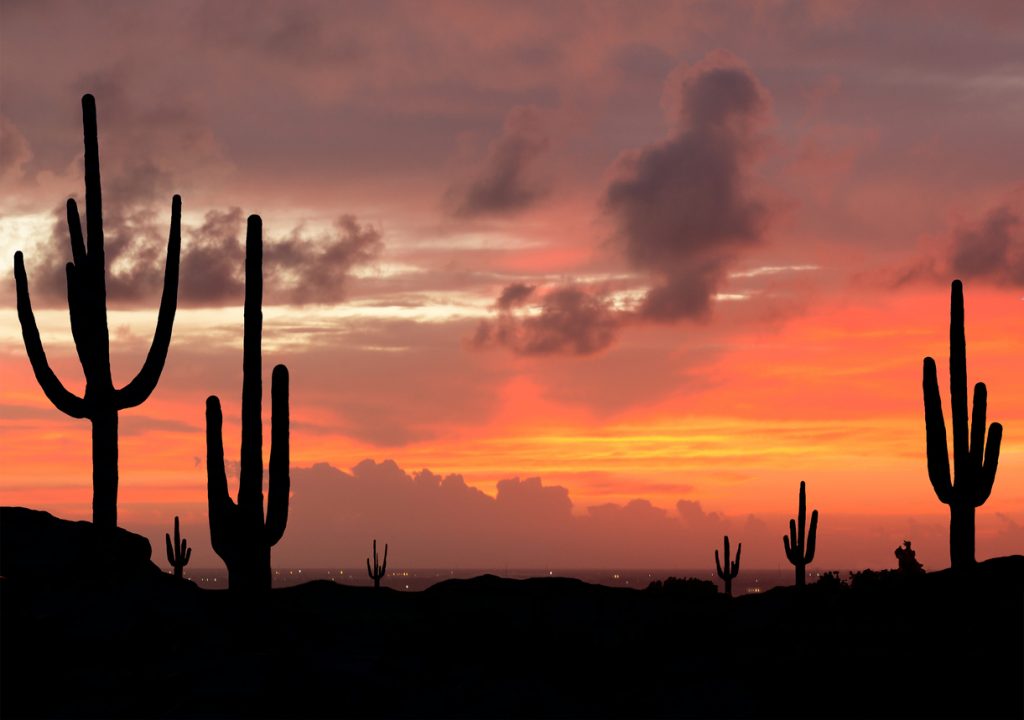 Phoenix venues are some of the best in the game as one-stop shops, serving great food and drinks to match the atmosphere and talent. But the city's ever-widening circle of culinary adventure can make your trip to a show or a game all the more satisfying. Here are some great suggestions of spots worth stopping by for bites before or after your next exciting event.
Best Bars & Restaurants Near Desert Diamond Arena
As the anchor of Glendale's 223-acre, $1 billion Westgate Entertainment District, Desert Diamond Arena is surrounded by food options for any budget.
The arena itself offers pizza, handmade sandwiches, and fresh snacks from the Grab 'N Go, and a

Kabuki Japanese Restaurant

just outside the north entrance serves fresh sushi and poke bowls.

Head across West Coyotes and into the plaza, and you'll find a few dozen familiar chain restaurants along the lines of

Chipotle (9410 W Hanna Ln.) and Gordon Biersch Brewery Restaurant (6915 N 95th Ave.), but also local fare like The Lola (6770 N Sunrise Blvd. #109),

a scratch kitchen and "cocktail lab" serving shareable plates, small bites, and entrees using farm-fresh ingredients.
Best Bars & Restaurants Near Chase Field
Inside Chase Field, Friday's Front Row Sports Grill

serves up happy-hour food until 9 every night, and you'll also find a

Subway

sandwich shop.

In the Jefferson St. Garage building at 333 E. Jefferson, stop into the touristy-but-authentic Willie's Taco Joint

, or try

Coach's Corner Grill

for bar food or lobster bisque.

North of the parking lot on Heritage Square, save some time for artisanal pies and bites at local favorite

Pizzeria Bianco

.

And a short walk east,

Mrs. White's Golden Rule Cafe (808 E Jefferson St.) dishes out soul-food favorites like fried chicken and pork chops for lunch and dinner.
Best Bars & Restaurants Near Talking Stick Resort Arena
Talking Stick Resort + Arena serves up food not just at concession stands—including a Carl's Jr.

—but inside two restaurants:

Club Annexus

offers a lavish reserved-seating buffet with lots of vegetarian options, and

EFFEN Vodka Lounge

provides bottle service and cocktails as well as sandwiches.

Take the light rail and stroll a couple blocks dense with restaurants and bars, including classy sit-down fare at

The Arrogant Butcher (2 E Jefferson St. #150) or Mancuso's Italian restaurant (201 E Washington St. # 201), or grab a burger at Five Guys (50 W Jefferson St. #180) or the Hard Rock Cafe (3 S 2nd St., Unit 117).
Best Bars & Restaurants Near Talking Stick Resort Amphitheatre
Talking Stick Resort Amphitheatre has a park-like layout that lets you browse the hillside getting food and snacks from concession vendors

, but if you want to fill up before you get to the show,

The Desert Sky Mall (7611 W Thomas Rd.) — also where you'll land if you take public transit from Phoenix — is just north of Talking Stick Resort Amphitheatre and offers familiar fast-casual restaurants like Olive Garden

and

Chili's

.

Some local Mexican joints are on your way: Try

Fuego Bar and Grill (9118 W Van Buren St., Tolleson, 10 minutes southeast), for menudo or appetizer platters, or La Poblanita (4012 N 75th Ave., 8 minutes north) for street tacos and Arizona burritos.
Best Bars & Restaurants Near Comerica Theatre
Comerica Theatre offers concession snacks and drinks you can take inside the theater, but it's a quick walk to food nearby:
For late-night street food,

Tk's Desert Dog (right outside the entrance on 4th Ave. and Washington) is open weekend nights until 3 a.m.

Grabbing lunch before a kids' show matinee?

Crazy Jim's brunch and Mediterranean (305 W Washington St. #104) might be the ticket.

Off 1st Avenue you'll find a strip of Asian eateries all open until 9 p.m.:

Thai Basil Signature

(114 W Adams St., #104),

Harumi Sushi

(114 W Adams St., C101), and

Noodle Bar

(114 W Adams St., C103).
Best Bars & Restaurants Near Crescent Ballroom
Locals adore the Mexican fare inside Crescent Ballroom at the Cocina 10 Lounge

, with a full menu that includes finger foods, salads, and burgers.

For dinner before or after the show, try the craft beer or munch on some ceviche or appetizer platters at

State 48 Brewery DTPHX (345 W Van Buren St.), open until 11 p.m., or order fresh sandwiches or all-day breakfast at Even Stevens (21 W Van Buren St.).

A little farther north on I-10 by Deck Park, the

Larder and the Delta (200 W Portland St., #101) offers Phoenix's take on Southern food, like veggie beignets and Nashville hot chicken.
Best Bars & Restaurants Near Orpheum Theatre
If you're meeting your friends for dinner before the Orpheum Theatre, off 1st Avenue you'll find a strip of Asian eateries all open until 9 p.m.: Thai Basil Signature (114 W Adams St., #104), Harumi Sushi (114 W Adams St., C101), and Noodle Bar (114 W Adams St., C103).

For a drink and a nosh after the show, try

Friends Grill & Cocktails (101 N 1st Ave., Ste 150A-B) or the Cornish Pasty pub (7 W Monroe St.) for British food and vegan options — they both stay open until 2 a.m.
Best Bars & Restaurants Near The Van Buren
Phoenix Culinary Collective caters the concessions at The Van Buren, with snacks like tots, fries, and sliders on order at the bar.

The Van Buren's sister club, the

Crescent Lounge

, is only a few blocks away, and their in-house

Cocina 10 Lounge

offers a full menu of Mexican and bar food.

A few blocks north,

The Vig Fillmore (606 N 4th Ave.) keeps their kitchen going until 11 p.m., and has happy-hour cocktail specials and a big selection of sandwiches, salads, and entrees.

A favorite nearby Italian spot is

Cibo Urban Pizza (603 N 5th Ave.), open until 9 p.m.
You Might Like
Historic venues and outdoor glory shine in Southern California.
Whether you're a long-time local or just in town for a quick trip, the entertainment experts at Ticketmaster have you covered!
Whether you're a die-hard basketball fan, enthusiastic concertgoer or simply looking for something extraordinary to do, the Vivint Arena in Salt Lake City, U...