New Weekends with Adele Dates Announced!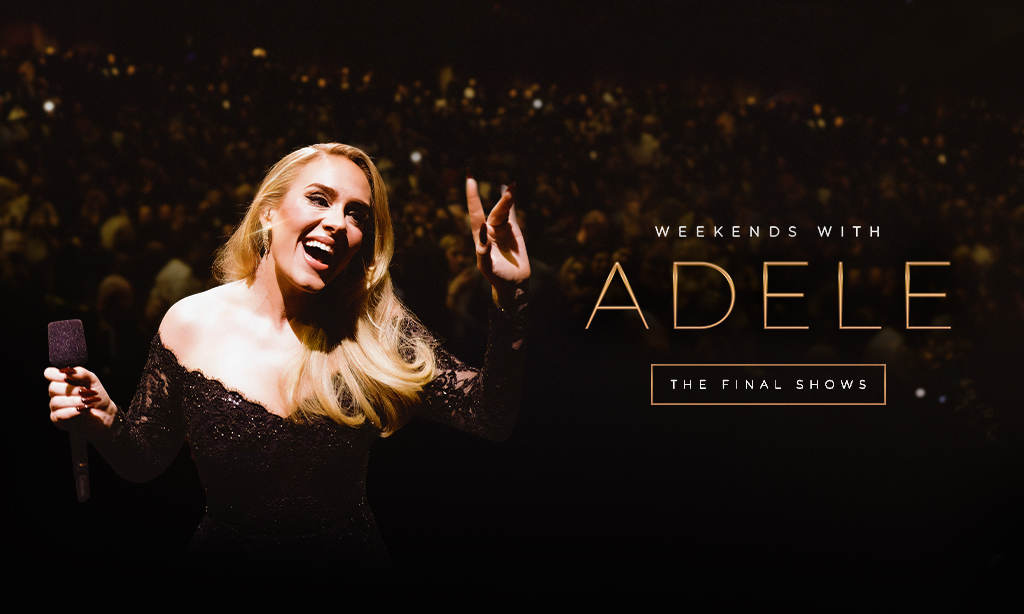 The final shows for Adele's Weekends with Adele residency at The Colosseum at Caesars Palace in Las Vegas have been announced!
Adele is asking fans to register for the Weekends with Adele sale to:
Help block bots and scalpers
Get more tickets to real people who want to attend the show
Reduce resale (only 5-10% of tickets using registration are resold vs 20-30% of others)
Registration does not guarantee access to the sale, or to tickets. We expect there will be high demand for these added shows, meaning that only a limited number of fans will be randomly selected to get access to the sale based on ticket availability. Every fan who successfully registers will have a chance to be selected.
How do I register?
It's simple: visit the registration page, sign in and choose your show(s).
Registration will be open at registration.ticketmaster.com/adele until Monday, October 23 at 10 p.m. PT.
Here's what happens next:

SAME DAY: You'll get an email confirming your registration within 24 hours.
Wednesday, October 25: You'll get a second email in the evening telling you if you were selected to get access to the sale or waitlisted.
If you're selected, you'll get a text with your unique access code to use for the sale.
If waitlisted, you might still have a shot later if any tickets remain.
When are the event dates?
2024:
January: 19, 20, 26, 27
February: 2, 3, 9, 10, 16, 17, 23, 24
March: 1, 2, 8, 9, 15, 16, 22, 23, 29, 30
May: 17, 18, 24, 25, 31
June: 1, 7, 8, 14, 15
FAQs
How do I register for the Weekends with Adele sale?
Will I be more likely to get access to the sale if I register early?
No. It's not a race. The selection process is random, and fans can register any time for a chance to access the sale.
How many shows can I register for?
You may register for up to four (4) shows. When doing so, please be sure to rank your show preferences in order from highest to lowest. If randomly selected, you'll be invited to purchase for one (1) of the events you've ranked.
When do tickets go on sale?
Tickets will go on sale on Thursday, October 26. All shows will be assigned specific on sale windows, which will be communicated prior to the start of the sale. Tickets will be sold on a first-come, first-served basis.
How do I access the ticket sale once I get a code?
Use the link in your email to join the waiting room up to 15 minutes prior to the start of your sale. When the sale opens you'll automatically be placed in the queue and when it's your turn to shop you'll hear an alert and then be asked to enter your unique access code.

Please note, ONLY fans who were selected to receive a code will be able to join the waiting room and queue. Once in the sale, tickets are first-come, first-served.
When should I expect my access code?
If you are selected to join the sale, you'll get a text with your unique code and a sale link the evening before your sale begins.
Can I transfer my code to someone else?
No, codes are unique to the account they're issued to and won't work if shared.
Tickets have gone on sale, I registered and never received my code?
Registering does not guarantee you will receive a unique access code. You should have received a confirmation email on the day you registered and a second email on Wednesday, October 25 telling you if you were selected to get a code or waitlisted.
Why didn't my code work?
You may have maxed out your four (4) ticket per account limit. Due to demand, all events have a ticket limit to allow more fans like you to get tickets.
What happens if I'm waitlisted?
If tickets remain after the initial sale you may get another shot. In that case, you'll receive an email or text with additional details.
Why is the artist choosing to use registration?
Registration helps block bots and scalpers from the sale and gives everyone who successfully registers a shot at getting access.
Tags