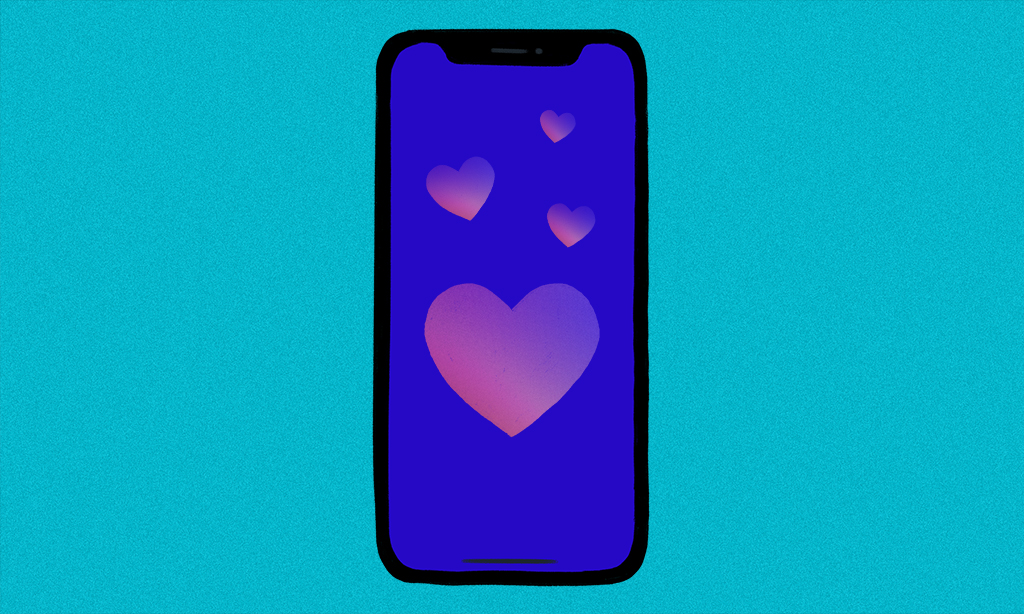 When the artists, teams and venues you love have events happening near you, you want to make sure you're there. And Ticketmaster's Favorites tool ensures you'll be the first to know when tickets go on sale. All you have to do is follow your favorite artists, teams and venues. Use the handy 💜 to let us know who you wouldn't miss for the world or the venues you'll be first in line for — then we handle the rest, sending you timely alerts as soon as ticket sales are announced.
Adding Favorites to your Ticketmaster account will help us personalize your event feed and make discovering new artists or events we think you'll dig as easy as getting an email. The more Favorites you share with us, the more personalized concert notifications we'll send along in a customized email as well as feature them front and center when you open our app or sign into your account on Ticketmaster.com.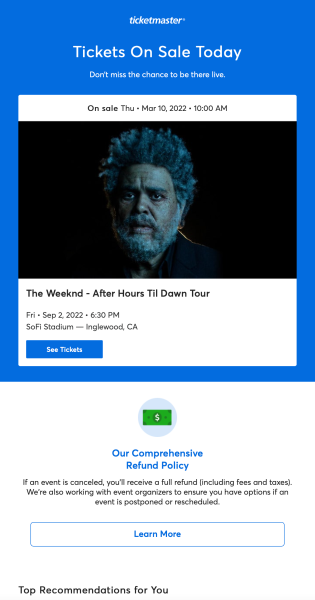 Adding your favorites is key to receiving concert alerts; it ensures you'll never miss a tour announcement, the chance to see your favorite team live, or any event happening at your favorite venues. To get notified of upcoming concerts and events, when you're browsing in the Ticketmaster app or website just tap the 💜 located on the pages of artists, teams or venues you want to follow (you'll see it on the image at the top). Once you tap the heart, they'll be automatically added to your Favorites. 
To browse or modify your Favorites in the app — as well as add new artists, teams and venues — simply tap on For You and go to Favorites (from a browser, sign in to My Account and then head to Favorites). On this page, you can view all your Favorites' upcoming events in one handy list, as well as find even more reasons to hit that 💜 in the Categories section, which lists popular selections in music, sports, arts & theater, family and venues.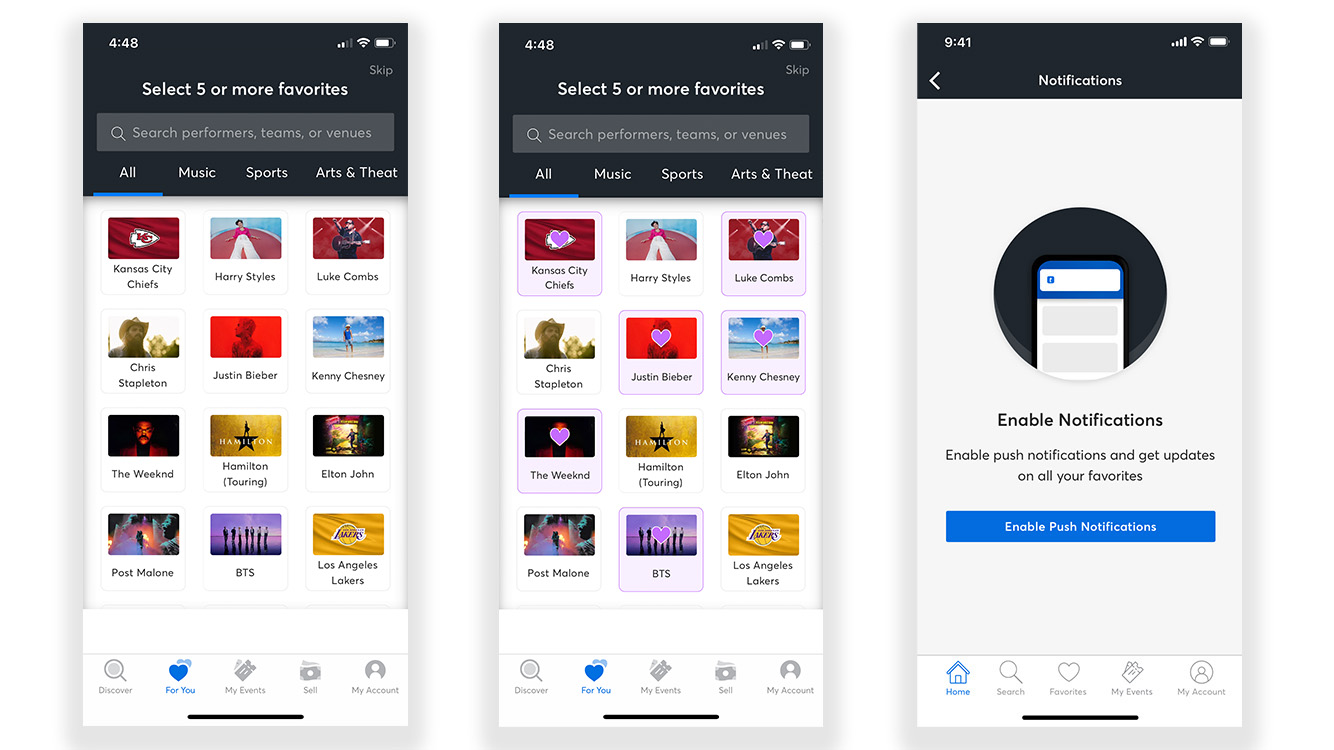 This ensures you'll receive a notification when new shows and tickets are announced, and you'll also receive last-minute alerts when availability is running low. Plus, based on the types of things you Favorite, you'll receive personalized recommendations for similar types of events that might not have already crossed your radar. You can always modify how you receive those recommendations (text or email) or opt out of them by updating your account preferences.
We know how much you love experience your favorite artists, performers and teams live, so this is our way of making sure you are among the first to know when there's an event you can't miss. Start adding Favorites to your account today so when it's time for the show or game, you're ready.
Tags
You Might Like
Ticketmaster has deployed All-In Pricing so fans see the cost of a ticket including fees from the moment they start shopping. Any venue, artist, or sports te...
All the tips and tricks you need to get the most out of your Ticketmaster account.
As we head into the 2023–2024 NHL® Season, we want to make sure fans have all the information they need to get ready to see their favorite team hit the ice l...