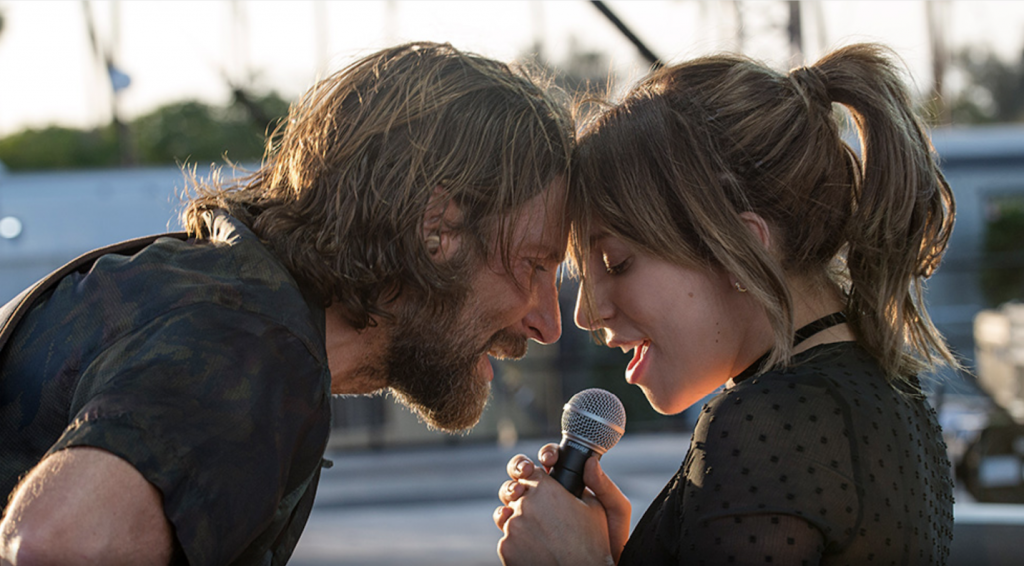 The highly-anticipated debut of Warner Bros. and Live Nation Productions' feature film and soundtrack to A Star Is Born arrived on Friday, October 5th (and you can order tickets right now!) Given all the love, care, collaboration, and artistry it took to bring this project to life, here are some tidbits about how this critically-acclaimed magic came together, beginning with what the world is saying about the movie so far.
"A total emotional knockout." I #AStarIsBorn

Posted by A Star is Born on Saturday, September 29, 2018
1. Every musical scene in the movie was performed live!
Bradley Cooper directed and performed pivotal scenes of the film live at festivals including Glastonbury, Stagecoach, and the New Orleans Jazz and Heritage Festival.
2. Songwriter Lukas Nelson is as important to the film as stars Bradley Cooper and Lady Gaga.
After bonding with Bradley Cooper at 2016's Desert Trip festival, Nelson went from being a consultant to contributing eight original songs for the soundtrack (including collaborating with Lady Gaga), and offering his own band – Promise of the Real – to perform as lead character Jackson Maine's backing band on screen.
Exclusive: Bradley Cooper and Lady Gaga discuss Cooper's transformation into a musician for "A Star is Born." pic.twitter.com/r0PA76Ny1L

— BuzzFeed News (@BuzzFeedNews) September 21, 2018
3. The movie's soundtrack, also available now, features 19 original songs, like "Shallow" – performed and produced by Lady Gaga with Bradley Cooper, and features even more songwriter credits spanning Mark Ronson, Jason Isbell, Lori McKenna, and Andrew Wyatt from Miike Snow.
4. Bradley Cooper was also coached by co-star Sam Elliot and Pearl Jam frontman Eddie Vedder to round out his character, Jackson Maine.
According to an interview with Vanity Fair, Vedder actually discouraged Cooper from doing his own singing – until the coaching and kindness of Lukas Nelson, Jamey Johnson, and Lady Gaga stepped in to hone his new craft.
5. A Star Is Born isn't just for pop and country fans.
With other roles performed by Hamilton star Anthony Ramos, plus iconic comedians Dave Chappelle and Andrew Dice Clay, the cast opens new on-screen dimensions for these talents, showcasing something for everybody.
Bonus: You'll likely be seeing Lady Gaga's new songs from A Star Is Born entering her live show rotation sooner than later.
And you can see all the action almost immediately as she kicks off her Las Vegas residency on December 28th, 2018.
Purchase tickets now for A Star Is Born, in theaters everywhere – and sing along to its soundtrack, also available for purchase and streaming.
Keep up with the on-screen magic as the movie's stars and songwriters take over live stages near you with dates listed and tickets available below.