Heart's 8 Most Memorable Covers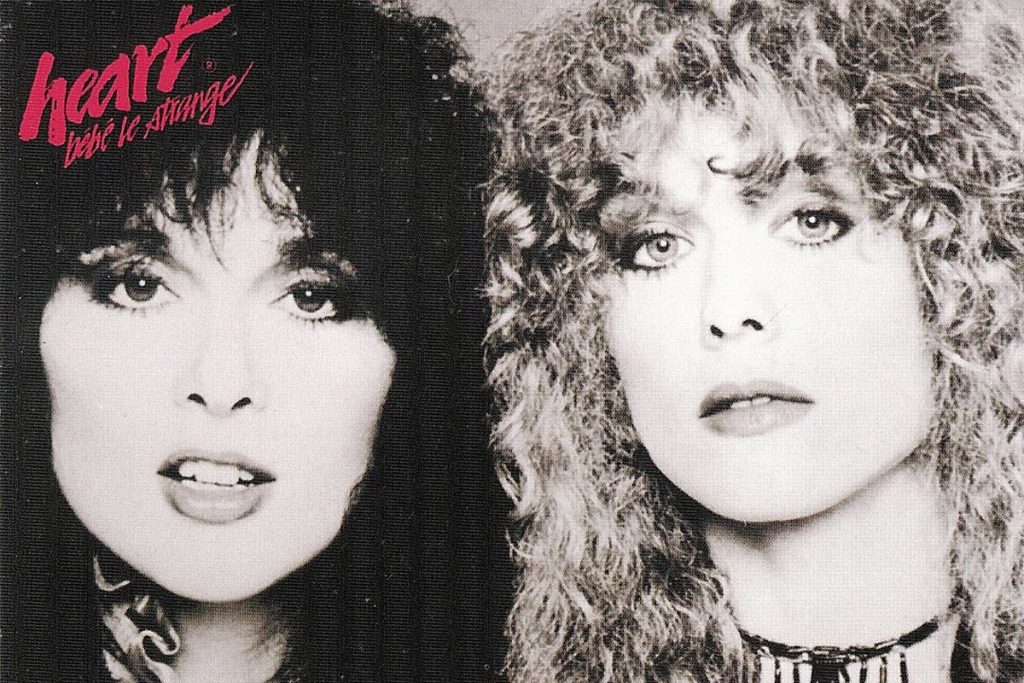 Heart's return to the stage with 2019's Love Alive Tour has been more than welcome. Not only are fans hearing indelible songs such as "Magic Man," "Crazy on You" and "Dog & Butterfly" once again, but sisters Ann and Nancy Wilson are also performing a well-curated smattering of covers. Of course, the Wilsons have always been master interpreters, known for making other people's songs their own. See and hear for yourself with the below list of eight resonant Heart covers. 
One of the biggest songs from Heart's self-titled 1985 album, "What About Love" was actually first tracked several years before by the Canadian rock band Toronto. Their version is also suitably full of melodrama, but Heart's take triumphs thanks to impeccable dynamics as the song's romantic tension slowly unfolds, and Nancy Wilson's guitar and harmonic boost.
Incredibly enough, the power ballad "Alone" was recorded at least twice before Heart gave it a whirl on 1987's Bad Animals. The tune's songwriters, Billy Steinberg and Tom Kelly, first included the song on the 1983 album Taking a Cold Look by their own band, i-Ten. "Alone" later appeared on the soundtrack to the short-lived CBS TV series Dreams — Valerie Stevenson and future Full House star John Stamos performed that take. Heart's version, which became the band's second No. 1 hit, is the quintessential one, however, thanks to a slightly brisker tempo and Ann Wilson's vocal flair. Although she sounds restrained on the song's initial verses, she leaps into her upper range in the chorus.
Ann and Nancy Wilson notably covered this song not just with Heart, but also with their side project, the Lovemongers. (One of their best versions appeared on the landmark Singles soundtrack.) Although the Wilsons' "Battle of Evermore" is faithful to Led Zeppelin's stripped-down approach, their familial harmonies and Nancy Wilson's pointed, prickly mandolin give their take a haunted, indelible edge.
"If Looks Could Kill" got a lot of mileage in 1986: Heart's version was preceded by a slick, uptempo pop take from Pamala Stanley (which appeared on the soundtrack to Arnold Schwarzenegger's Raw Deal) and Norwegian star Mia Gundersen's heavier approach. Heart's version kills because the band favors blazing electric guitars and explosive harmonies that give the song a hard rock edge.
A favorite during current Heart live sets, "Love Reign O'er Me" transcends simply because of the joy the band exudes while they perform, as if finally realizing their childhood rockstar dreams. Nancy Wilson slashes at her guitar ferociously, while Ann shreds through redemptive lyrics for maximum impact.
Ann Wilson has spoken about her distaste for this 1990 hit, which has a circuitous backstory. The '70s star Dobie Gray originally recorded the song in 1979, but it had different lyrics that were earnest and straightforward about amorous intentions. Heart's take, meanwhile, switched up the story so the song involved a one-night stand with a stranger. Although Heart has rarely played the song since it was a hit, it's cemented as an iconic power ballad.
On 1993's Desire Walks On, Heart put their own singular spin on Donna Summer's soulful 1982 slow jam, "The Woman In Me," mainly by adding contemporary soft-rock production that includes soft-glow keyboards, piercing harmonies and the occasional burst of electric guitar.
One of the more delightful covers on Heart's current Love Alive tour is their version of "Your Move" by UK prog icons Yes. Mellow and driven by beatific acoustic guitars, the song shows off the band's folk-leaning roots, underscoring their broad musical range.
Want to see these covers live? Check out Heart's current tour below.