8 Classic Grammy Awards Performances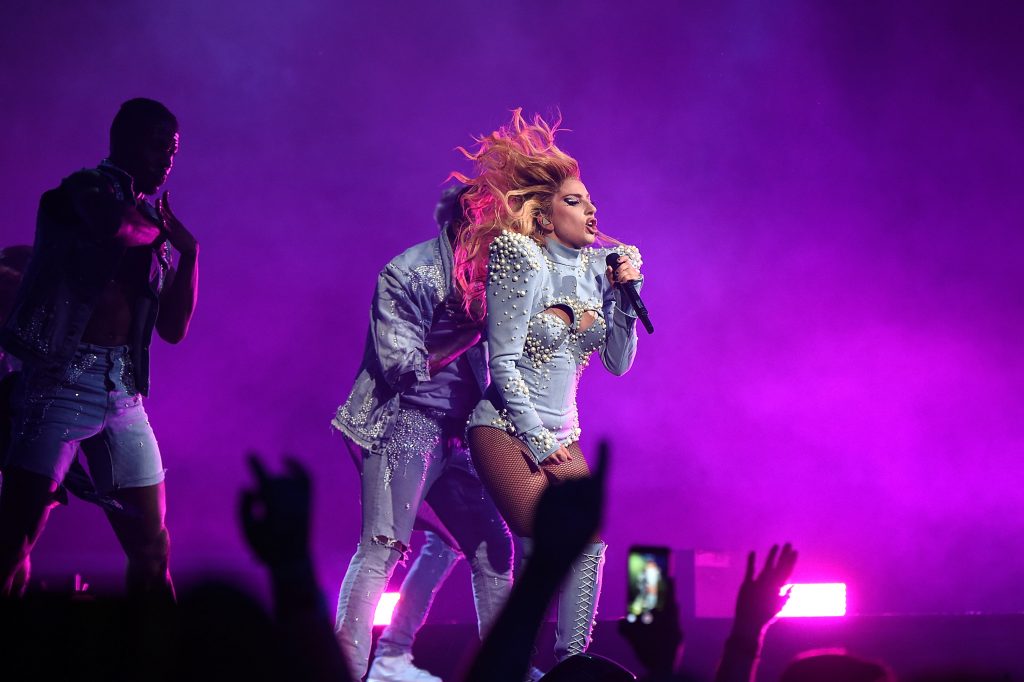 The Grammy Awards bring together the best and brightest from the music world to celebrate a year's worth of memorable songs. The speeches can be emotional — sometimes even inspirational — but let's face it: we're mostly tuning in to see our favorite artists rock the stage. Throughout the years, the Grammys have given us some unforgettable collaborations, spectacular theatrics, moving tributes and even a charming flub or two. Here, we've compiled some of the best live performances in Grammy history. And once you've perused some of the best moments in Grammys history, check below to see which nominated artists you can catch live.
1. Prince & Beyonce, Medley (2004)
If anyone were to dare even try to match Prince's commanding presence on stage, it would be Queen Bey, who collaborated with the legendary artist in 2004 for a stunning medley of hits. Beyoncé would later admit she was overwhelmed with nerves and completely starstruck during rehearsals, but we never would have guessed it at showtime. Alongside the great Purple One, Beyoncé slinked onto the stage in a hot pink dress to join him for "Purple Rain" and "Baby I'm a Star." He then injected some sizzling guitar into her hit "Crazy in Love," before the two brought the house down for a raucous rendition of "Let's Go Crazy." Prince summed it all up at the end: "Don't hate us 'cause we fabulous," he said, tossing his guitar to the side. Now that's the ultimate mic drop.
2. P!nk, "Glitter in the Air" (2010)
P!nk has performed multiple times at the Grammys, but she more than stole the show in 2010, when she showed off both her vocal and physical prowess. The singer took to the air to perform "Glitter in the Air," stripping down to a sparkling sheer bodysuit, then slipping into an aerial silk and twirling several feet above the audience while belting out her Funhouse hit. After a brief descent, she rose again, this time sopping wet, letting it rain down on the crowd. Better yet, she pulled it all off in some killer heels.
3. Adele, "Hello" and "Fast Love" (2017)
Adele dominated the Grammys in 2017, taking home five awards, including Album of the Year for 25 and blowing away the crowd with a spine-tingling performance of her No. 1 hit "Hello." Still, the powerhouse vocalist wasn't having it: "I can't possibly accept this award, and I'm very humble and very grateful, but my life is Beyoncé," she told the crowd. Before that moment, she had already revealed her humility in a tribute to the recently passed George Michael. Midway through performing "Fastlove," she stopped abruptly: "I know this is live TV… I can't mess this up for him," she said, with a few choice swear words in between. She quickly made up for the misstep with a poignant cover of Michael's 1996 single backed by a string orchestra.
4. Christina Aguilera, "It's a Man's Man's Man's World" (2007)
In another stunning tribute, Christina Aguilera sauntered onto the stage in 2007 in a bold white suit to take on James Brown's "It's a Man's Man's Man's World." She howled and hollered, shimmied and roared with every bit of the Godfather of Soul's ferocity. The singer ended the performance on her knees, seemingly taken down by her own fabulous fierceness.
5. Kendrick Lamar, "The Blacker the Berry" and "Alright" (2016)
Kendrick Lamar won four Grammys at the 2016 ceremony, but he'll be mostly remembered for his incendiary performance of two songs from his award-winning To Pimp a Butterfly. Walking out in shackles and leading a chain gang, the SoCal rapper burst into "The Blacker the Berry" surrounded by band members trapped behind the bars of jail cells. Transitioning into "Alright," Lamar shuffled his way to a far more celebratory scene, delivering his powerful message in front of a large bonfire surrounded by drummers and dancers, before closing it all out in front of an image of Africa emblazoned with the word "Compton."  
6. Amy Winehouse, "You Know I'm No Good" and "Rehab" (2008)
Amy Winehouse was the indisputable queen of the 2008 Grammys, even if she wasn't able to attend the actual ceremony. After entering rehab and being denied a visa to perform in Los Angeles, she accepted her five awards (including Best New Artist and Record of the Year) via satellite. To top it all off, she gave one of her flirtiest, most dynamic performances, live at 3 a.m. from London, alongside her backup singers and a feisty brass section.
7. Eminem & Elton John, "Stan" (2001)
Eminem and Elton John struck up an unlikely friendship when they joined forces at the 2001 Grammys. At the time, the Detroit rapper had been getting heat over controversial lyrics. Responding to his critics, he invited the piano-pop icon to the stage to duet with him on his hit "Stan." For the performance, Elton John played the keys and took on Dido's vocal parts. The two hugged at the end, before Slim Shady raised his middle fingers to the crowd. It was an important statement for both artists, but it was hardly all for show. The two are reportedly good friends to this day.
8. Lady Gaga, "Born This Way" (2011)
Long before making a splash on the big screen, Lady Gaga was pulling off her own theatrical moves on the GRAMMY stage, most notably in 2011 when belting out her empowering anthem "Born This Way." Her performance actually started on the red carpet, where she appeared enclosed in an egg-shaped vessel. Hours later, she emerged from the egg, alien-like with her pointy prosthetic shoulders, to join her dancers on stage. A quick climb to a Boudoir organ for a Phantom of the Opera interlude would round it all out with the sort of dramatic flair only Gaga can pull off.