7 Classic Bob Seger Performances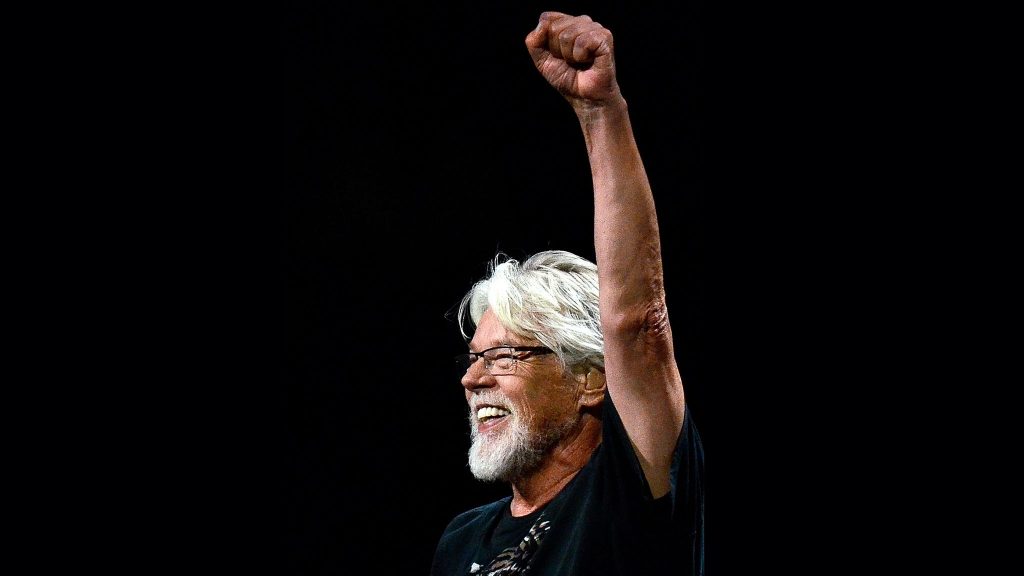 If you're looking for a rocker who's logged more miles than Bob Seger, your work's cut out for you.
The original rock 'n' roll journeyman, Seger's been gigging since 1961, when he was still just a teenager. He redefined the concert experience with the legendary tours captured on game-changing, multiplatinum live albums like 1976's Live Bullet and 1981's Nine Tonight. And with his farewell tour, Roll Me Away, ongoing, it's the perfect time to savor some of the hottest onstage moments from all across the Ramblin' Gamblin' Man's 58-year fireball of a career.
"Lucifer/Song for Rufus/Ramblin' Gamblin' Man" (1970)
Before Seger led the Silver Bullet Band to fame and glory, he fronted the Bob Seger System, a gritty garage-rock band with a blistering sound every ounce the equal of Detroit scene-mates The MC5. Here's a glimpse of pre-stardom (even pre-beard) Seger in 1970 delivering three tunes, including his first hit, 1968's "Ramblin' Gamblin' Man," which would be featured more than 50 years later in Quentin Tarantino's Once Upon a Time in Hollywood.
"Carol" (1971)
Among other things, Seger was the original roots rocker, having eagerly absorbed the lessons of the '50s and '60s rock 'n' roll and R&B records he grew up on. Appearing at the legendary 1971 rally for imprisoned Detroit activist/MC5 manager John Sinclair (which included everyone from John Lennon to Stevie Wonder), Seger nodded to his influences by leaping into a searing take on Chuck Berry's 1958 tune "Carol."
"Katmandu"/"Travelin' Man"/"Beautiful Loser" (1976)
Seger's 1976 Live Bullet album made him a fully fledged rock star, and this June 1976 show at Detroit's Pontiac Stadium was a proud homecoming for the man who'd just conquered America after years as a regional phenomenon. With his Silver Bullet Band in full effect, he's seen here slamming down a trio of tunes from the album, songs that represent both his rocking and reflective sides: "Katmandu," "Travelin' Man" and "Beautiful Loser."
"Hollywood Nights" (1978)
By the time he played this San Diego show in 1978, Seger had two blockbuster studio LPs under his belt, Night Moves and Stranger in Town, after years of near misses. He was fully ensconced in his role as arena rock's heartland hero — the Bob Seger the world at large came to know and love. He was feeling his oats here, pumping the crowd up with the surging energy of one of his latest hits, "Hollywood Nights," and displaying the kind of masterful showman tactics that had massive audiences eating from the palm of his hand.
"Still the Same" (1978)
Let's stay with the golden moment in Seger history represented by that San Diego '78 show for just one more tune, another hit from his most recent record at the time. "Still the Same" was more about the one-two punch of emotional honesty and a poignant melody than getting the audience worked up into a rocking frenzy, but even when he was letting his tender side show, Seger could captivate the crowd like nobody else.
"Old Time Rock 'n' Roll" (1983)
Middle age had become a reality for Seger by the time he was touring in support of The Distance in 1983. And a hometown show that March in Detroit's storied Cobo Hall was the perfect place for him to embrace that phase of his life by belting out the anthem that celebrates the old-school rock 'n' roll verities he was raised on, "Old Time Rock 'n' Roll." Little did he know the song was about to enter the annals of pop culture in an entirely different way a few months later, when audiences first drank in a young, underwear-clad Tom Cruise losing his mind to it in Risky Business.
"Night Moves" (2017)
On September 23, 2017, Seger played the final concert at The Palace in Auburn Hills, Michigan, before the venue — famous as the home of the Detroit Pistons — closed its doors for good. By this time, the septuagenarian singer was a silver-haired elder statesman of rock 'n' roll. But when he sat down with his acoustic guitar to deliver the song that really started it all for him, "Night Moves," time became elastic. He was simultaneously the callow teenager in the song and the weathered man of the world with the gravitas to make the story resonate all the more for the bittersweetness of his distance from his youth.