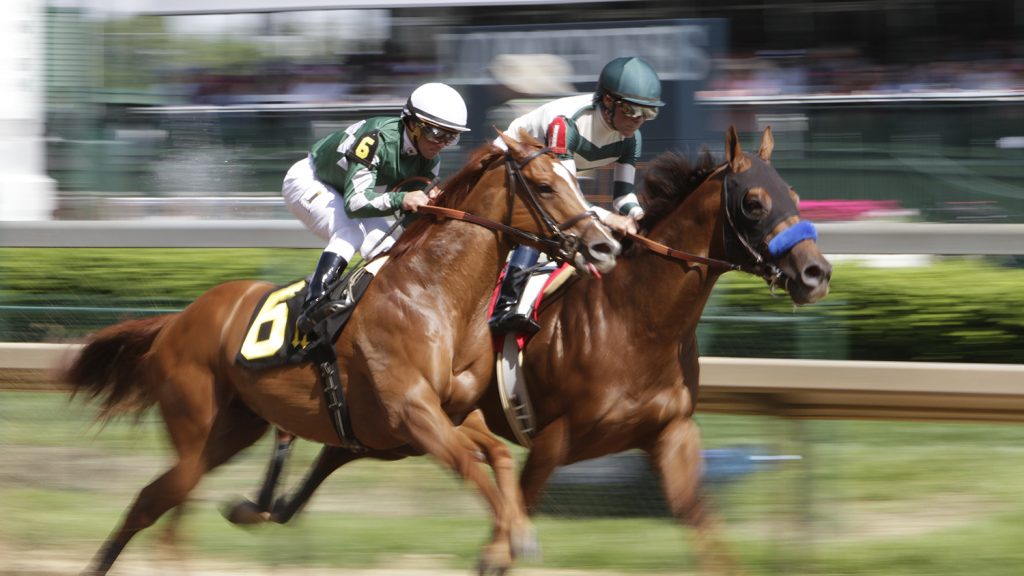 The Kentucky Derby, widely acknowledged as "the greatest two minutes in sports," this beacon of competition and Southern tradition actually extends far beyond the riveting, rapid-speed lap around the track at Churchill Downs.
From food, to fashion, to the history that lives and breathes in-between—Ticketmaster has all the essential info for fans looking to make the most of the 2021 Derby Week live from Louisville, Kentucky. Keep reading for the answers to all your Kentucky Derby questions.
Where and when does the Kentucky Derby take place?
The 2021 Kentucky Derby is happening on Saturday, May 1, at Churchill Downs in Louisville, Kentucky, where the event has taken place since 1875.
Gates open at 9:30 am ET on Kentucky Derby day and Kentucky Oaks day. There will be no re-entry allowed.
Click here for additional information on entry and gate times, and learn even more about the history and traditions grown from decades of Churchill Downs racing.
How can I get ready for the race? 
Prep for the races by donning your most dapper derby attire. Over-the-top hats are encouraged. Keep in mind that purses larger than 12" x 6 x 12" are not allowed. See a complete list of prohibited items here.
Remember to wear your mask. Due to COVID-19, all guests must wear a protective face covering that fully covers both their nose and mouth.
If you're coming in from out of town, head here for more details on travel and lodging.
Check here for rideshare, shuttle, and guest drop-off details. 
Churchill Downs also actively updates the standings of the horses lined up for the Derby, provides instructions on how to place wagers on the race, and provides great fashion pointers for the big day, too.
What are the key dates and events?
What is Kentucky Oaks?
The Kentucky Oaks presented by Longines takes place the day before the Derby on Friday, April 30. Just as exciting as the big day itself, the event features a race of all-female horses. It's also a celebration of fashion and fundraising. Guests are asked to wear the color pink to drive awareness to women's health issues. It's also tradition to have the Survivors Parade on the track, which honors breast and ovarian cancer survivors in partnership with the Breast Health Program at Norton Cancer Institute. This year, however, the parade will be virtual due to COVID-19 social distancing protocols. Check here for more information about Kentucky Oaks, and get your tickets today.
For even more information on the happenings of Derby Week, check out The First Timer's Guide to the Kentucky Derby directly from Churchill Downs, which includes the top three things to do in Louisville.
How do I buy Kentucky Derby tickets?
Fans can purchase tickets for Oaks (April 30), Derby (May 1), and Derby Week (April 24-29), broken out by section on the race track: 
Learn more about seating options and denoted sections at Churchill Downs
Can't make it or need to switch your admission to another event? Visit Ticketmaster's Verified Resale Marketplace – your official source for safe and secure ticketing outside of general onsale.
Cross this iconic event off your bucket list—make a day (or two) of it at the 2021 Kentucky Derby and witness another thrilling chapter in sports history.
Tags
You Might Like
It's that time of year again. The Kentucky Derby is going down Saturday, May 1, 2021, in Louisville, Kentucky. Although people attend the festivities to expe...