The Rolling Stones Win Ticket of the Year in the US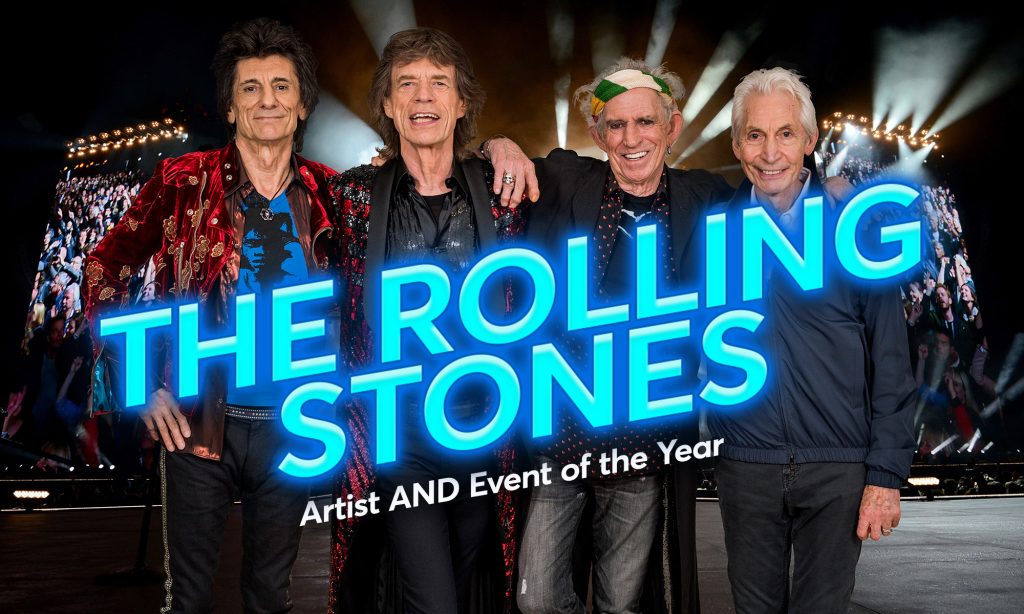 The No Filter tour of 2019 made it clearer than ever that there's just no keeping The Rolling Stones down. Since they started out some 57 years ago, they've led a life that would have been the end of most rockers. They haven't just spent decades burning the candle at both ends — they've taken a blowtorch to the middle. The tour's 2017-'18 dates marked the biggest-selling outing of those years by any artist.
On tour, the Stones proved to be as invulnerable to the passage of time as ever. The band — fronted by a very vital and energetic Jagger — brought their classic-rock rumble all around the U.S. (plus one stop in Canada). And for two of those nights, August 1 and 5, the MetLife Stadium in East Rutherford, New Jersey became the site of a rapturous rock 'n' roll reunion of the world's greatest rock 'n' roll band and their diehard Garden State fans.
Mick, Keith, Ron and Charlie — backed by stalwart sidemen like bassist Daryl Jones and keyboardist Chuck Leavell — came roaring into action on the Metlife Stadium's stage, asking no quarter and taking no prisoners. Jagger was an unstoppable ball of fire, wailing, dancing and holding the vast audience in the palm of his hand. And his bandmates matched him every step of the way, digging into all those classic Stones riffs and grooves with an energy that made it nearly impossible to believe they've been doing it for so many decades.
Naturally, the setlist for both nights was long on legendary tunes. Those rabid Rolling Stones fans might have stormed the stage if they didn't get "Street Fighting Man," "You Can't Always Get What You Want," "Sympathy for the Devil" or "Jumpin' Jack Flash," to name just a few. And the band dutifully served those up with their signature elan. There were also enough sweet surprises to keep things intriguing, like the Keith-led songs "Before They Make Me Run" and "You Got the Silver," and the Bob & Earl cover "Harlem Shuffle," which the Stones hadn't played in concert since 1990. 
The band finished out their encores on both nights with "(I Can't Get No) Satisfaction," and their hunger to take a big bite out of life seemed just as palpable on those two August evenings in New Jersey as they probably ever have. You'd be hard-pressed to find a better example of the rejuvenating power of rock 'n' roll.