Elton John Wins Ticket of the Year in Canada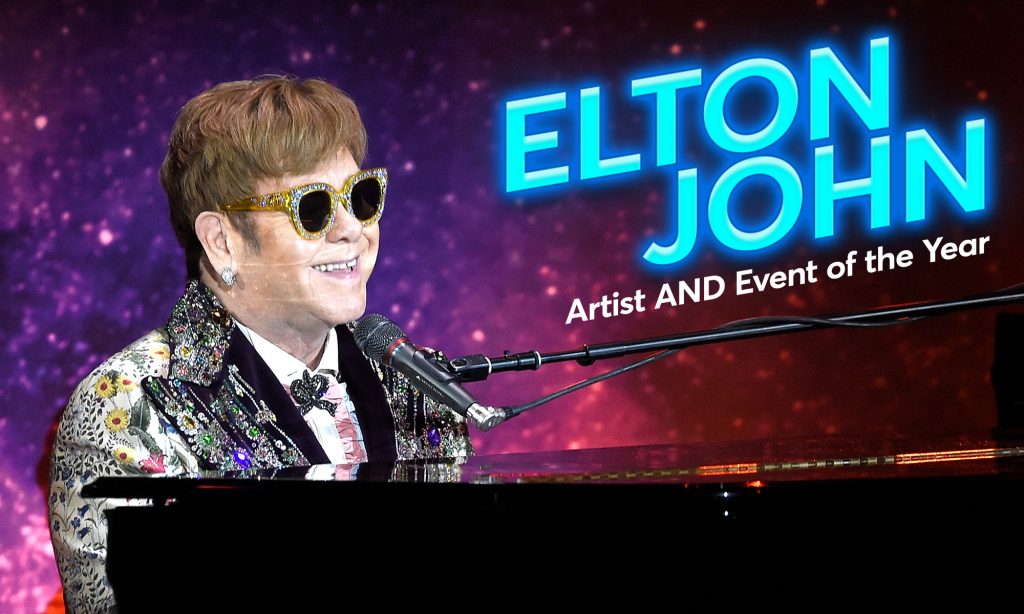 Anybody who has even a passing familiarity with Elton John is aware that the pop titan never does anything halfway. From his ambitiously produced albums to his larger-than-life onstage image, Elton has always leapt into everything he's done with both feet (and those feet are often bedecked in silver platform boots). So when he announced that after almost half a century as a touring performer he was getting set to say goodbye to his fans with a grand farewell tour, it's safe to say that nobody assumed it would be a brief, understated outing.
In classic form, at the beginning of 2018 Elton announced one of the most massive tours he'd ever undertaken. When you've got as many admirers all around the world as he does, it takes some time to get around to them all, so he planned for the Farewell Yellow Brick Road tour to encompass more than 300 concerts over the course of three years, in just about every corner of the globe. Things kicked off in the U.S. in September 2018, and he soon made a number of Canadian stops. When he returned to Canada on the third leg of the tour, Edmonton's Rogers Place was the scene of two very special nights on September 27-28 of 2019.
On a stage whose contours rather resembled a grand piano, albeit one with a gargantuan video screen above it, Elton John gave his all, accompanied by a band that included two very important players: guitarist Davey Johnstone and drummer Nigel Olsson, who were with Elton on milestone '70s albums like Madman Across the Water, Honky Château, Captain Fantastic and the Brown Dirt Cowboy and of course, Goodbye Yellow Brick Road. Maintaining the near-telepathic connection they've always had with their bandleader, they helped to bring Elton's songs alive with the kind of electricity that doesn't require a power source.
Of course, Elton John's had so many huge hit singles (not to mention killer deep cuts) over the course of his record-breaking career that crafting his setlists must have been a puzzle, but nevertheless he and the band somehow managed to bring out just about everything you'd want to hear. The poignant ballads like "Your Song," "Candle in the Wind" and "Rocket Man" were marvelously present and accounted for, but so were the rockers, like "Take Me to the Pilot," "Saturday Night's Alright for Fighting" and "The Bitch Is Back." 
In a set that touched on classics from all across his catalog, Elton alternately crooned, hollered, stomped and swayed, his energy never flagging for a moment. And when he ascended from the stage on a motorized platform after the evening's final encore of (what else?) "Goodbye Yellow Brick Road," it felt a little bit like watching a shooting star streak through the sky, shedding just enough of its light to keep the earthbound folks below illuminated