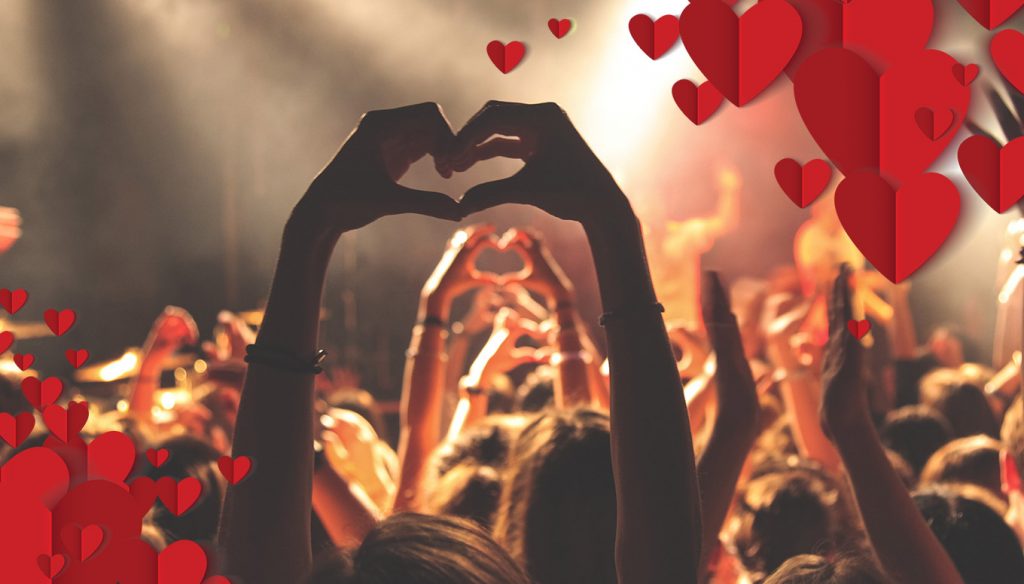 Who needs roses and chocolates when you can get concert tickets instead? Back by popular demand, Ticketmaster and Live Nation's 2 For 1 Concert Tickets offer features shows from some of your favorite artists on tour now. Yep, it's the perfect Valentine's Day gift!
Participating shows (select dates only):
Charlie Puth
Foreigner
Game of Thrones
Gloria Trevi vs Alejandra Guzman
Hall & Oates with Train
Juanes
Niall Horan
Rod Stewart
Shania Twain
Grab a pair of tickets, invite your bae or BFF, and give the gift of a one-of-a-kind LIVE experience this year (your frugalness will be our little secret).
Quantities are limited. Valid on select tickets for select shows only. 50% discount applied to face value of tickets at checkout. Additional fees may apply. Ends 10PM Local Venue Time on 2/16/18, or while supplies last. To search, make sure the Valentine's 2 For 1 Tickets Offer is checked in the TYPE dropdown. All other ticket types are excluded from this offer.
Can't find the perfect 2 For 1 offer in your area? Don't fret! We've got plenty of other Ticket Deals for you to fall in love with – yet another reason to ditch that boring old box of chocolates for a date night you'll both remember for years to come!
From all of us at Ticketmaster and Live Nation, have a happy Valentine's Day.
Originally published February 1, 2016.
Tags
You Might Like
Quel événement de 2019 a été votre favori? Votez dès maintenant.
Which live event was the best of 2019? Cast your vote.
Which live event was the best of 2019? Cast your vote.