10 Ways to Watch Nutcracker from Home over the Holidays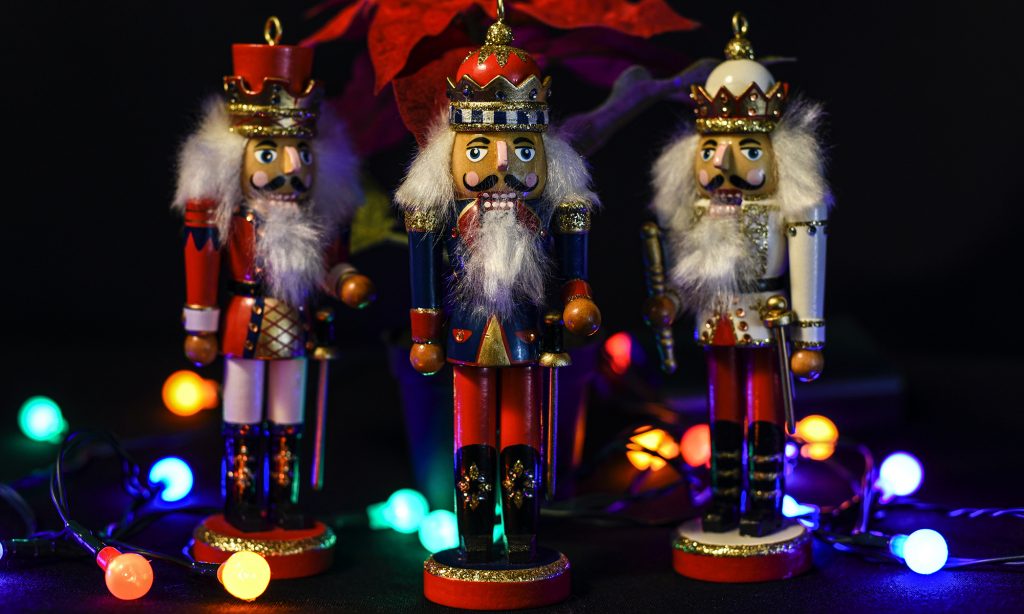 There are certain experiences without which it simply wouldn't feel like the holiday season, and for loads of people, taking in a performance of the single most popular ballet on the planet, the Nutcracker, is one of them. Tchaikovsky's 1892 ballet fueled by children's fairy- and sweet-filled Christmas dreams is as enticing a fantasy in 2020 as it's ever been. 
This year, many types of performances have found ways to adapt, and tons of ballet companies have taken their cue as far as Nutcracker. Top-tier performers all over the country are offering livestreams or on-demand streams of their productions so you can stay safe at home and still soak up the quintessential Christmas show — in your pajamas, if you so choose.
And even better, there's a virtual Nutcracker to suit every taste, from tried-and-true takes on classic ballet versions to refreshing reinventions of the story, and even abridged versions that don't require as much of a time commitment. Here's a handy guide to what's on tap, tailored to the type of Nutcracker experience that's up your alley.
The Christmas Classic
View this post on Instagram
Ballet legend George Balanchine's Nutcracker choreography has been part of the canon since 1954, and the New York City Ballet is where his version was introduced. You can't get much more classic than that, and they'll be sharing a performance that was captured on video in 2019 online through January 3. Find more info here.
View this post on Instagram
The Washington Ballet's history with the Nutcracker goes all the way back to 1961, so it's important to them to uphold the tradition. They're streaming a short film called Clara's Christmas Eve Dream, and their Nutcracker experience also includes the virtual Nutcracker Tea Party at Home (available to stream anytime), which includes guests, interactive elements, behind-the-scenes footage and more. Get the details here.
View this post on Instagram
The Nutcracker's first-ever U.S. performance in 1944 was in San Francisco, so if you really want to follow tradition, stick with the city that brought it to America. That said, S.F. Ballet's version is actually set in San Francisco (the stage set includes local cues) to add a little color, so you'll get the best of both worlds from this performance. The ballet company's production is nothing short of stunning and a recorded version is available to stream, as part of a package that includes a tour of San Francisco's Opera House among other things. Find more info here.
View this post on Instagram
The Pittsburgh Ballet Theatre's Fireside Nutcracker will run through the end of December, with beautiful costumes, choreography and set design in abundance. But if you hop to it you can also snag an invite to their special opening-night celebration on December 17. Learn more here.
A Fresh Spin
View this post on Instagram
In the wake of Hamilton, it had to happen. The holiday classic gets a hip-hop makeover, modernizing the setting and shifting it to New York City. Presented by Worcester, MA's Hanover Theatre for the Performing Arts but performed at the New Jersey Performing Arts Center, the December 19 show even features iconic hip-hop pioneer Kurtis Blow as part of the proceedings. A VIP package gives you an additional 48 hours to enjoy the show. Get the details here.
View this post on Instagram
The Texas Ballet Theater takes Tchaikovsky's timeless vision and gives it a loving tweak. The Nutty Nutcracker amps up the outlandishness of it all and plays the whole thing for laughs, while still leaving plenty of room for some stellar dancing, of course. It'll be available December 14-26; see the viewing info here.
7. Espresso Nutcracker
View this post on Instagram
Texans seem to have a special inclination toward putting their own original stamp on the Nutcracker. This version by the Dallas Black Dance Theatre that will stream on December 12 combines the traditional score with carefully curated selections from the legendary catalog of Duke Ellington to keep your holidays jazzy. Get the lowdown here. 
The Nutcracker Express
8. Virtually Nuts
View this post on Instagram
The Oklahoma City Ballet is offering a trimmed version of the ballet, available December 15-31, for those who perhaps have a shorter attention span. But in the bargain they're also including special behind-the-scenes clips, interviews with the dance company and other extra features to give you more entertainment value. Get all the info here.
View this post on Instagram
The Houston Ballet offers an abridged Nutcracker of their own, but with a special twist. Theirs features new choreography by Australian dancer/choreographer Stanton Welch, and to fill things out you'll also see some new pieces set to classic Christmas carols. It's available December 15-January 8; see the details here.
10. The Nutcracker: Short and Sweet
View this post on Instagram
The Milwaukee Ballet's artistic director, Michael Pink, has overseen an all-new version of the Nutcracker. Their Short and Sweet program is a 40-minute selection of highlights from the full piece that will sate your seasonal appetite and still leave you plenty of time for decking the halls or whatever else you've got in mind. On-demand viewing is available starting December 12. Find out more here.
Header image by Paula Morin/Unsplash