Winnipeg Jets Home Schedule 2019-20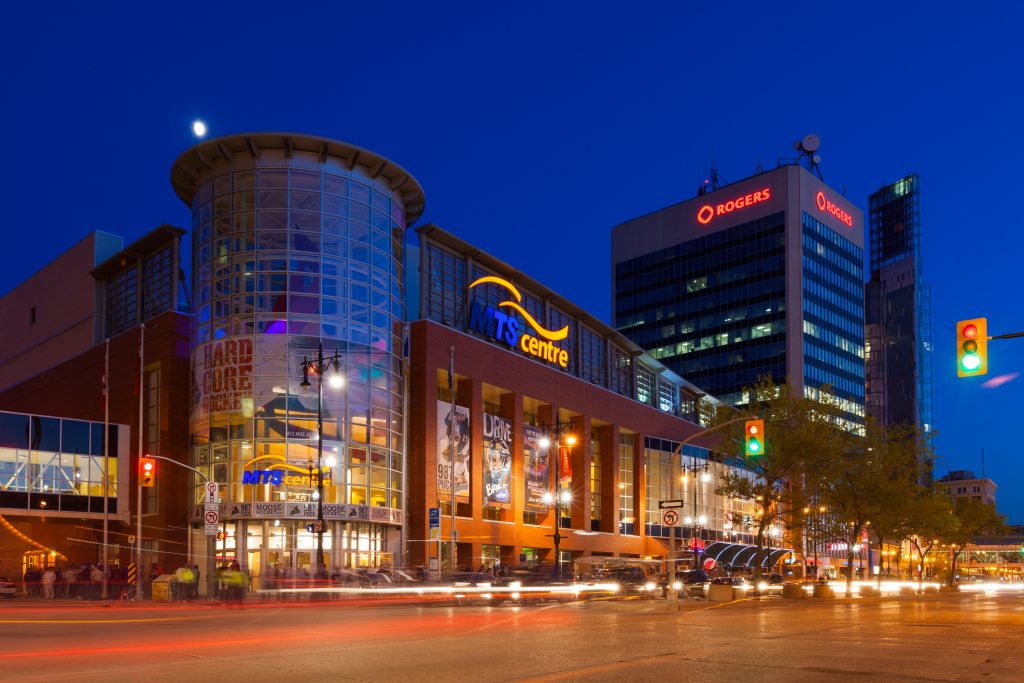 After four straight games on the road to start the 2019-20 season, the Winnipeg Jets have a home opener against the Minnesota Wild (Oct. 10). They travel to Regina, Saskatchewan for the 2019 Tim Hortons NHL Heritage Classic™ on Oct. 26 versus the Calgary Flames.
The longest homestand of the season for the Jets is six games from Feb. 8-18 and again from Oct. 13-26. They face Canadian teams at home five times, including the Edmonton Oilers (Oct. 20), the Vancouver Canucks (Nov. 8 and Jan. 14), the Montreal Canadiens (Dec. 23), the Toronto Maple Leafs (Jan. 2), and the Ottawa Senators (Feb. 8). The Jets play four home-and-home sets.
The Winnipeg Jets at Bell MTS Place
Founded in 1999 as the Atlanta Thrashers and playing out of Manitoba since 2011, the Winnipeg Jets continue the legacy of the original Jets team that played in the WHA from 1972 to 1979, and the NHL from 1979 to 1996. The Jets currently play at the 15,321-seat Bell MTS Place.
The Winnipeg Jets Seating Chart – Bell MTS Place
Individual and group tickets are available for all home and away games.
Stay up to date on the Jets all season on Twitter @NHLJets.
All game times are local and subject to change.
NHL, the NHL Shield, the word mark and image of the Stanley Cup, the Stanley Cup Playoffs logo, NHL Ticket Exchange, and the word mark NHL Winter Classic are registered trademarks and the NHL Winter Classic logo, NHL Heritage Classic name and logo, NHL All-Star logo, and NHL Stadium Series name and logo are trademarks of the National Hockey League. All NHL logos and marks and NHL team logos and marks depicted herein are the property of the NHL and the respective teams and may not be reproduced without the prior written consent of NHL Enterprises, L.P. © NHL 2019. All Rights Reserved.
You Might Like
Browse the St. Louis Blues schedule at Enterprise Center and find your favorite NHL tickets.
See the Columbus Blue Jackets schedule at Nationwide Arena and plan for the NHL season.