Winnipeg Jets Home Schedule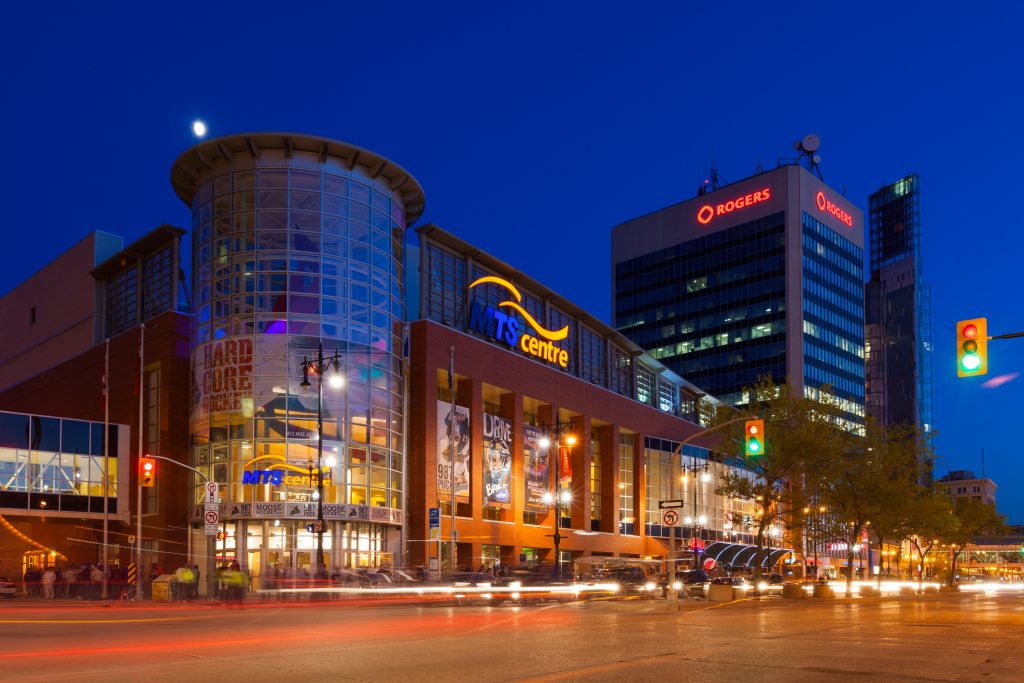 After a pair of road games in St. Louis and Dallas, the Winnipeg Jets begin their 2018-2019 home schedule with a game against the Los Angeles Kings (Oct. 9). As part of the
NHL Global Series™, the Jets will play one "away" game and one "home" game at Hartwall Arena in Helsinki, Finland against the Florida Panthers (Nov. 1 and 2).
Coming off a deep playoff run in 2018, the Jets will host the Western Conference champion Vegas Golden Knights (Jan. 15), who eliminated the Jets in the Stanley Cup® Playoffs. The Jets will also host the resurgent Colorado Avalanche (Nov. 9 and Feb. 14) and 2018 second-round opponent the Nashville Predators (March 1 and 23). The Arizona Coyotes, who originated in Winnipeg and moved to Phoenix in 1996, return to Winnipeg on Oct. 20.
The Winnipeg Jets at Bell MTS Place
Founded in 1999 as the Atlanta Thrashers and playing out of Manitoba since 2011, the Winnipeg Jets continue the legacy of the original Jets team that played in the WHA from 1972 to 1979, and the NHL from 1979 to 1996. The Jets currently play at the 15,321-seat Bell MTS Place, and are coached by Paul Maurice.
Individual and group tickets are available for all home and away games.
Stay up to date on the Jets all season on Twitter @NHLJets.
All game times are local and subject to change.
NHL, the NHL Shield, the word mark and image of the Stanley Cup and the word mark NHL Winter Classic are registered trademarks and the NHL Winter Classic logo, NHL All-Star logo and Original Six are trademarks of the National Hockey League.  NHL and NHL team marks are the property of the NHL and its teams. © NHL 2018. All Rights Reserved.
You Might Like
Make a night on the ice a gathering for the whole gang.
The last three Stanley Cup® Championships have come from the NHL's Eastern Conference, and all 15 teams are ready to challenge one another for the Prince of ...