Washington Redskins Home Schedule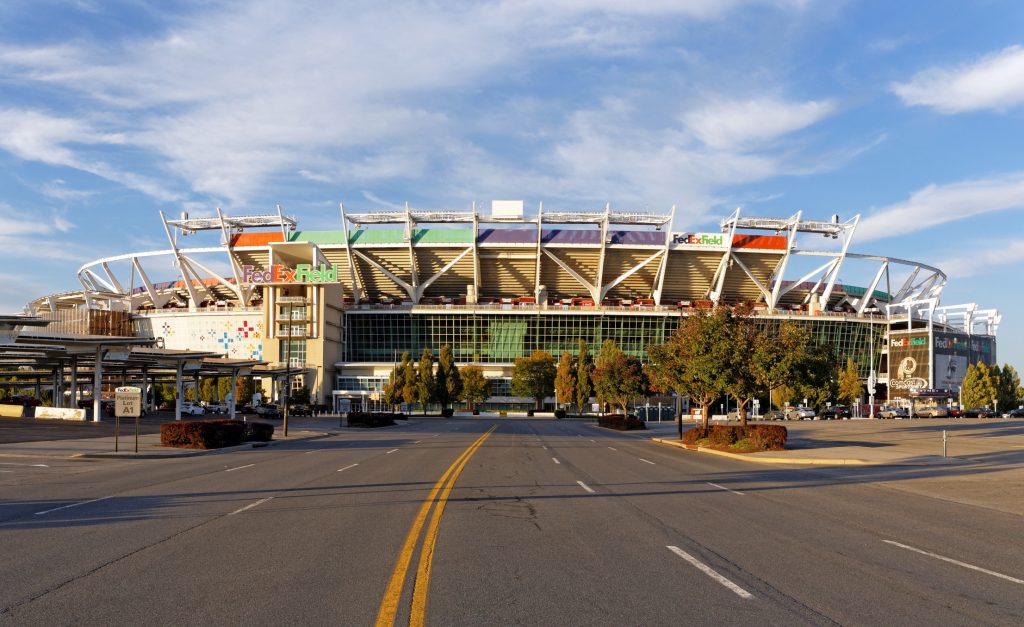 The Washington Redskins open their 2018 NFL season on the at the Arizona Cardinals (Sept. 9). Their NFC East divisional home schedule includes Week 7 vs. the Dallas Cowboys (Oct. 21), Week 14 vs. the New York Giants (Dec. 9), and Week 17 vs. the Philadelphia Eagles (Dec. 30).
The Redskins have an early bye week in Week 4. Their prime time matchups are Week 5 on Monday Night Football at the New Orleans Saints (Oct. 8), Week 12 on Thanksgiving at the Dallas Cowboys (Nov. 22), and Week 13 on Monday Night Football at the Eagles (Dec. 3). Other notable home games include Week 3 vs. the Green Bay Packers (Sept. 23) and Week 9 vs. the Atlanta Falcons (Nov. 4). Washington's schedule starts against teams with new head coaches but gets more difficult after the bye. The last five weeks of the season includes two matchups with the defending Super Bowl Champion Eagles and back-to-back prime time games.
Washington Redskins at FedExField
The Redskins, founded in 1932, play at FedExField in Landover, Maryland. The stadium opened in 1997 and seats 82,000. FedExField has five levels. There are five rows of "Dream Seats" installed after Daniel Snyder purchased the team that extend down almost to the field level in front of what was previously the first row of the lower level.
Individual game tickets for all games are available now.
All game times are local and subject to change.
You Might Like
The best moments from the field leading up to Super Bowl LIII.
What famous fans are cheering alongside you for your favorite team?