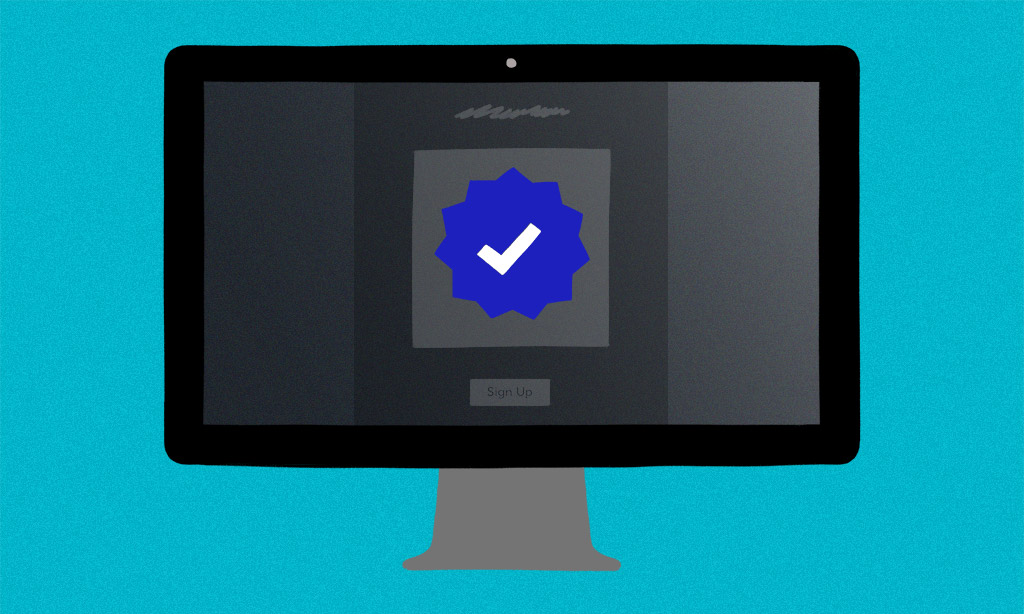 At Ticketmaster, we're committed to getting more tickets into the hands of fans fairly, at the prices set by the artists, teams, or event organizers. That's why we developed Verified Fan. 
With Verified Fan, we collaborate with artists, teams, and event organizers who want to leverage our technology to create a safe and reliable ticket-buying experience for their fans. Verified Fan doesn't guarantee that everyone who is verified will get a ticket, but it does level the playing field so that more tickets go to fans who intend to go to the show—and not to ticket bots.
How It Works
We want to help as many fans as possible attend the events they love at the price set by the artists, teams, or event organizers. This quick guide takes you through the registration and purchase procedures.
Registration
Each event that is using Verified Fan has its own custom registration page, accessible via a link included in the announcement from the artist, team, or event organizer. We also share it on our social channels. Tip: follow us @ticketmaster on Facebook, Instagram, and Twitter.
Registration is easy and only takes a few minutes. All you need is the email address you use to sign in to your Ticketmaster account and your password. Follow these simple steps:
Click on the link in the announcement to go to the custom registration page.

Sign in using your Ticketmaster account, or if you don't have one, you can create one when you register.

Tell us what shows you're interested in and submit your registration.
From there, we'll send you a confirmation email to confirm your registration was successful and what to expect next.
Shopping
This is where Verified Fan flexes its muscle to ensure that more tickets go to the fans who will actually attend the event. Only those who are invited to the sale may purchase tickets using a unique access code, and we do our best to ensure these codes do not get into the hands of ticket bots. Here's how it works: 
The night before the sale, we'll let you know if you've been invited to purchase tickets. The invitation process may vary from event to event, and invitations are based on demand and ticket availability.

If you're invited, you'll receive a text message to the number you provided during registration. Your text will include a unique access code and link to the ticket sale. Keep an eye out for this text and be careful that you don't accidentally delete it.

When the sale begins, use the link provided to get started. You may be placed in our Smart Queue virtual line, which keeps ticket bots out. Once it's your turn, enter your access code exactly as it appears, then browse and purchase your tickets.
Please note: access codes are unique and linked to the Ticketmaster account that you registered with. This means you can rest assured knowing that the access code you receive is yours.
Frequently Asked Questions
We receive a lot of questions about Verified Fan, so we thought it would be helpful to take the ones we get most and provide the answers all in one place.
Can I register more than once to increase my invitation status?
Only one registration is required. Registering more than once won't increase your opportunity to receive an invitation. If you want to change the dates you selected after you've registered, just come back and edit your registration with your new picks. We only keep the last registration you submitted.
I registered, but how can I make sure I know about the next Verified Fan opportunity?
The best way to get updates about the artists, teams, and events you care about is to use Ticketmaster Favorites. When you add your favorites, we'll keep you in the loop about what they're up to, including Verified Fan opportunities.
How to add Favorites:
Sign in to your

Ticketmaster account

Search for your favorite artists, teams, or events

Tap on the heart and we'll take care of the rest
How will I know when Verified Fan is available?
Verified Fan is made available on an event by event basis, and participation is determined by the artist, team, or event organizer. To learn more, we recommend visiting their official websites or following @ticketmaster on social channels for news and announcements. 
If I miss registration, can I still buy tickets?
Depending on the event, there may be additional options to purchase tickets. To learn more about additional ticket sales, visit Ticketmaster and check out the event page.
If I edit my registration more than once, will I be disqualified?
No, you won't be disqualified. If you edit your registration more than once to correct a mistake, such as an incorrectly selected show, we only keep the last registration that you submitted.
I received a confirmation email, what does that mean?
The email is simply to inform you that we successfully received your registration. It doesn't, however, guarantee you'll receive an invitation to purchase tickets. Once we get closer to the Verified Fan ticket sale, you'll receive an email with additional information about your invitation status.
Does registering mean I get a Verified Fan access code?
Access codes are never guaranteed, and due to anticipated demand and limited supply, fans are selected at random to receive an invitation to shop.
Does getting an access code mean I will get tickets?
Receiving an access code means that you'll have the opportunity to browse and purchase tickets. However, the ability to purchase tickets is determined by supply and demand, and is not guaranteed. Tickets are available on a first come first serve basis.
Can I share my access code with my friends or family?
To purchase tickets with your unique code during a Verified Fan ticket sale, you must be logged in to the Ticketmaster account you registered with. Your access code is unique to your account and for this reason, fans will not be able to share their codes with friends or family.
When do Verified Fan tickets go on sale?
Opportunities to purchase vary from event to event. We recommend visiting Ticketmaster or the official site of the artist, team, or event to learn more.
If I am selected, how long do I have to browse and purchase tickets?
While we suggest you purchase as soon as you are able to, we understand there may be some planning involved. Please refer to the event details for exact purchase times and keep in mind that tickets are available on a first come first serve basis.
What is the ticket limit?
Ticket limits vary depending on the event. Please refer to your registration confirmation email, the official artist, team or event website, or the event page on Ticketmaster for more details.
How much will tickets cost?
As soon as ticket prices become available to us, we provide that information on the Ticketmaster event page. In some cases, pricing may not be available until the day you purchase, and is subject to change. Fees + taxes will apply.
How can I get the seating map in advance?
Seating options vary depending on the event and in some cases may not be available until tickets go on sale. Visit the event page on Ticketmaster to learn more about seating options and maps.
Will there be VIP and Meet + Greet packages available?
Tickets packages and offers vary depending on the event. Please refer to the official site of the artist, team, or event, as well as the event page on Ticketmaster for more details.
If my parent or guardian uses their credit card to purchase the tickets, does the person whose name is on the card have to attend the show?
No. The tickets will be in the Ticketmaster account used to purchase. If someone else purchases tickets for you, then you (the person attending), should register during the registration window. When it's time to purchase, make sure you're signed into the correct account to avoid any confusion and then have the person purchasing enter their payment information during checkout.
I got an email telling me that I'm on the waitlist, what does that mean?
Due to extremely high demand and limited invitations, we are sometimes unable to confirm your access for the Verified Fan ticket sales. Should additional invitations become available, we will notify you via text message. Please keep in mind any additional ticket inventory will be extremely limited and tickets are available on a first come first serve basis. 
How will I know if I move off the waitlist?
Keep your phone close by as your text notification can come at any time after the sale begins. When notified, you'll receive two text messages: The first one has the link to the sale, and the second contains your unique access code. You'll also want to closely watch your email just in case there are text delivery issues. In that case we'll email your access code details to the address you use for your Ticketmaster account.
I'm buying tickets for others, can I transfer tickets to them?
Ticketmaster makes it easy to transfer tickets between Ticketmaster accounts. However, transfer rules may vary from event to event so please review the terms when you register. Learn more about Ticket Transfer.
How do I transfer tickets?
To learn how to transfer tickets between Ticketmaster accounts, please go here.
How do I get my tickets?
Your ticket delivery method must be selected at the time of purchase. Common options include Mobile Tickets, Print-at-Home, and Mail Delivery. Will Call may also be available, including for international purchasers (including Canada). Learn more about the benefits of Mobile Ticketing.
Note: Supported delivery methods may vary depending on the event.
Tags
You Might Like
Make sure you are always buying legitimate tickets.
The pop superstar will trek across North America with special guest Jenny Lewis.
The pop star looks ahead to her 2020 tour.