Vancouver Canucks Home Schedule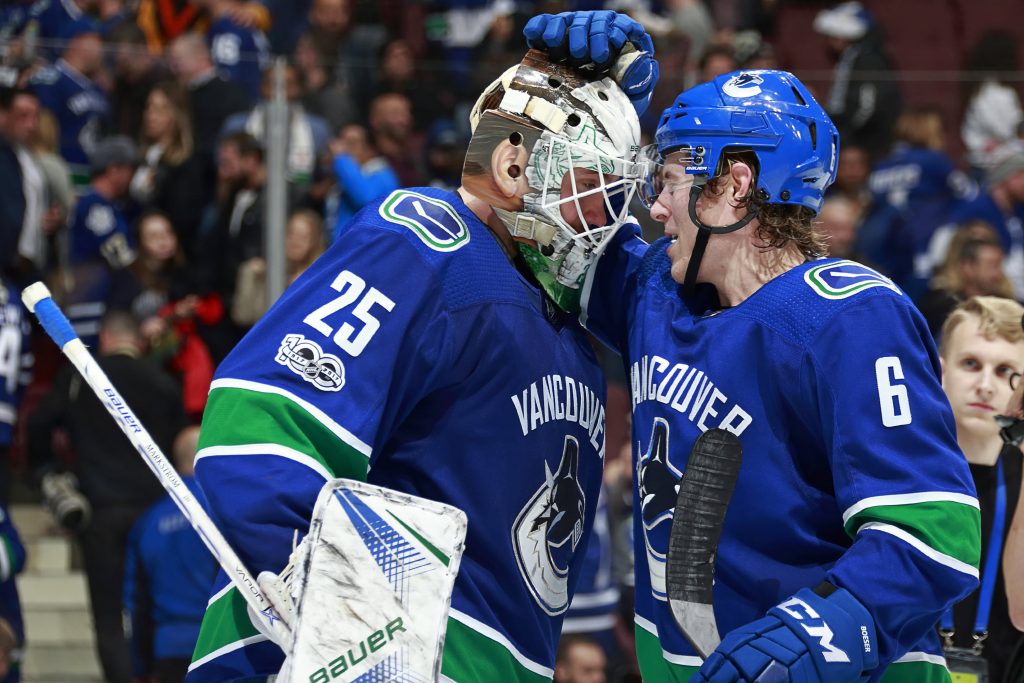 The Vancouver Canucks begin their 49th season in the NHL at home against their longtime rival Calgary Flames (Oct. 3). The Flames visit Vancouver again on Feb. 9, while the Canucks and Chicago Blackhawks look to rekindle their old rivalry at Rogers Arena on Halloween, Oct. 31. The Western Conference Champion Vegas Golden Knights will come to town on Nov. 29 and March 9, while the Stanley Cup® Champion Washington Capitals will play the Canucks Oct. 22.
The Canucks will take on the best of the Pacific Division in hopes of returning to the Stanley Cup® Playoffs. In addition to the Flames and Golden Knights, they will try to dominate the West Coast with games against the Los Angeles Kings (Nov. 27 and March 28), Anaheim Ducks (Feb. 25 and March 26), and San Jose Sharks (Feb. 11 and April 2). The Edmonton Oilers come to town Dec. 16 and Jan. 16, while the Arizona Coyotes face off against the Canucks on Jan. 10 and Feb. 21.
The Vancouver Canucks at Rogers Arena
A member of the National Hockey League since 1970, the Vancouver Canucks play in the NHL's  Pacific Division. Their home stadium is the 18,910-seat Rogers Arena in Vancouver, which was the hockey venue for the 2010 Winter Olympics. The Canucks are coached by Travis Green.
Individual and group tickets are available for all home and away games.
Stay up to date on the Canucks all season on Twitter @Canucks.
All game times are local and subject to change.
NHL, the NHL Shield, the word mark and image of the Stanley Cup and the word mark NHL Winter Classic are registered trademarks and the NHL Winter Classic logo, NHL All-Star logo and Original Six are trademarks of the National Hockey League.  NHL and NHL team marks are the property of the NHL and its teams. © NHL 2018. All Rights Reserved.
You Might Like
A brief history of the league's most powerful packs on ice.
The National Hockey LeagueⓇ has some of the most passionate fans in all of sports. All the teams in the NHLⓇ have very loyal fans, but when a genuine followi...