Utah Jazz Home Schedule 2019-20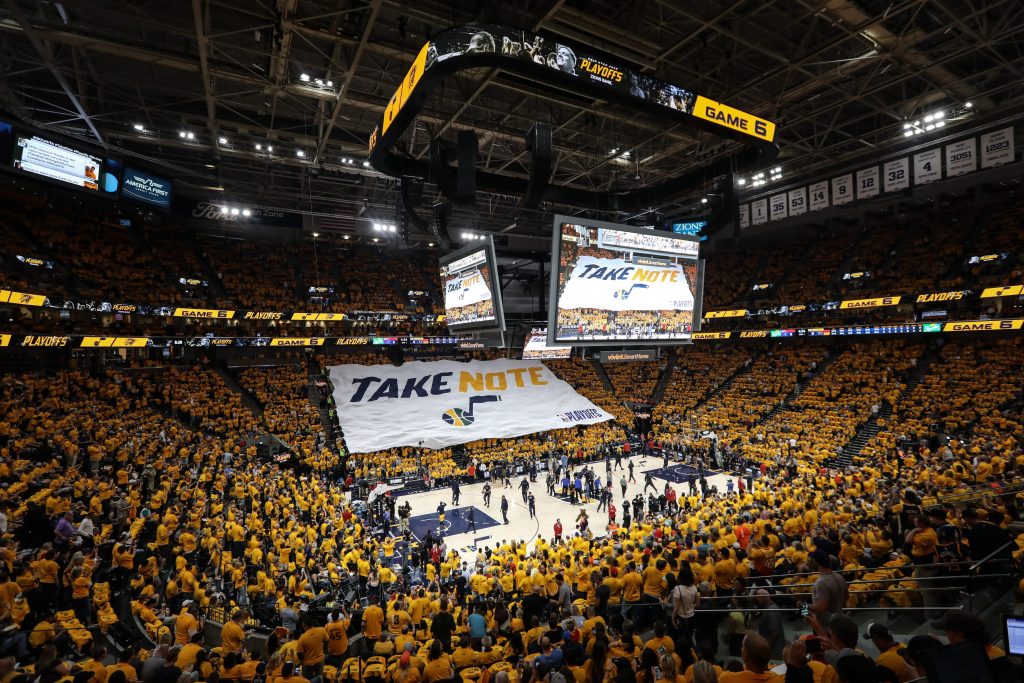 The Utah Jazz tip off their 2019-20 regular season at home schedule against the Oklahoma City Thunder (Oct. 23). Other key home games include the Los Angeles Clippers (Oct. 30), New Orleans Pelicans (Nov. 23), and a Martin Luther King Jr. Day game vs. the Indiana Pacers (Jan. 20). 
The Jazz have 11 back-to-back sets this season, seven of which come after Jan. 29. They spend most of February at home with eight of 11 games in Salt Lake City. A familiar foe over the last two seasons, the Houston Rockets (Jan. 27 and Feb. 22) visit Utah twice. The Jazz close the season with six games against Western Conference opponents, five of which were playoff teams last season.
Utah Jazz at Vivint Smart Home Arena
The Utah Jazz have played at Vivint Smart Home Arena since 1991, although it wasn't named as such until 2015. With a capacity of 18,300, the arena held figure skating and short track speed skating events for the 2002 Winter Olympics.
Utah Jazz Seating Chart – Vivint Smart Home Arena
Individual game tickets for all games are available now.
Stay up to date with the Jazz all season on Twitter @utahjazz.
All game times are local and subject to change.
You Might Like
With so many new NBA rosters, this season is going to be ridiculously fun.
The Lakers are set for a league-high 43 nationally televised games this season.
Browse the Minnesota Timberwolves' home schedule at Target Center.