Toronto Raptors Home Schedule 2019-20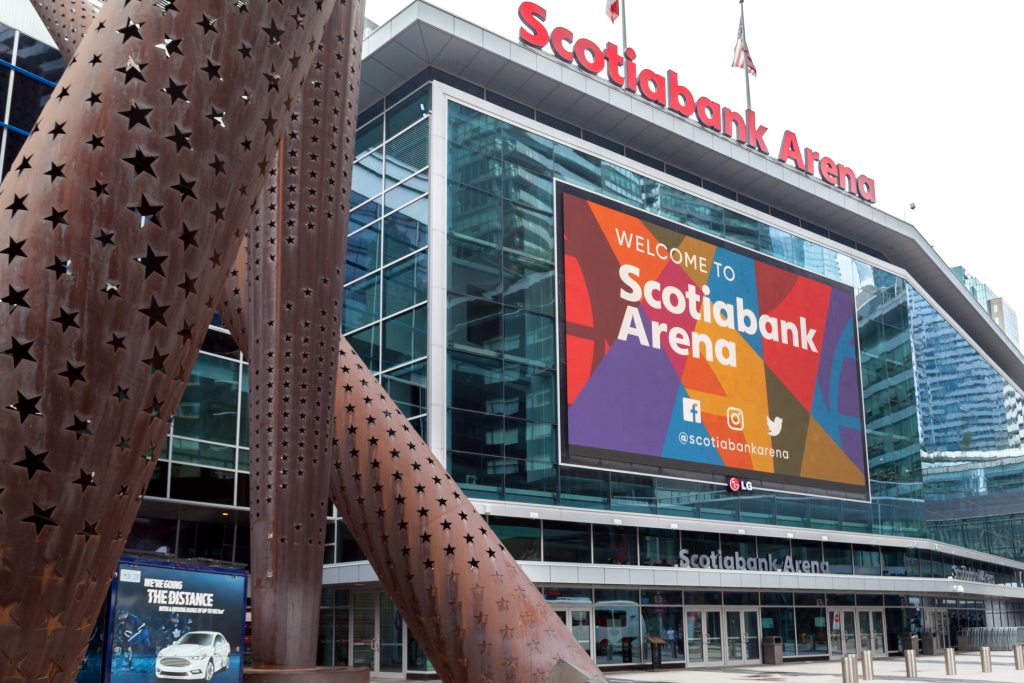 The Toronto Raptors begin their 25th season in the NBA against the New Orleans Pelicans (Oct. 22). The Raptors celebrate their 2019 NBA Championship on opening night with a ring ceremony and banner raising before the game.
The Raptors play at home on Christmas Day against the Boston Celtics (Dec. 25) in the 2019-20 season. Other noteworthy home games include the Houston Rockets (Dec. 5), Los Angeles Clippers (Dec. 11), Milwaukee Bucks (Feb. 25 and April 3), Golden State Warriors (March 16), and Los Angeles Lakers (March 24).
Their longest homestand of the season is four games from Feb. 21-28. The busiest home month is December with 11 games. The Raptors have 13 back-to-back games, one more than last season.
Toronto Raptors at Scotiabank Arena
Since 1999, the Raptors have played their home games at Scotiabank Arena, the same building where the NHL's Toronto Maple Leafs play. Scotiabank sits just off the Union subway stop and is accessible via the PATH network, and rail and bus systems. It lies within the $500 million entertainment development known as Maple Leaf Square—although during Raptors games, the Square is commonly referred to as "Jurassic Park."
Individual game tickets for all games are available now.
Stay up to date on the Raptors all season on Twitter @Raptors.
All game times are local and subject to change.
You Might Like
The Home of the Blues celebrates music, sports and entertainment of all kinds.
The Sooner State boasts a premier destination for sports, music and a vast array of other entertainment.
Indiana's most passionate sports fans flock here — along with anyone else seeking top-tier entertainment.