Toronto Maple Leafs Home Schedule 2019-20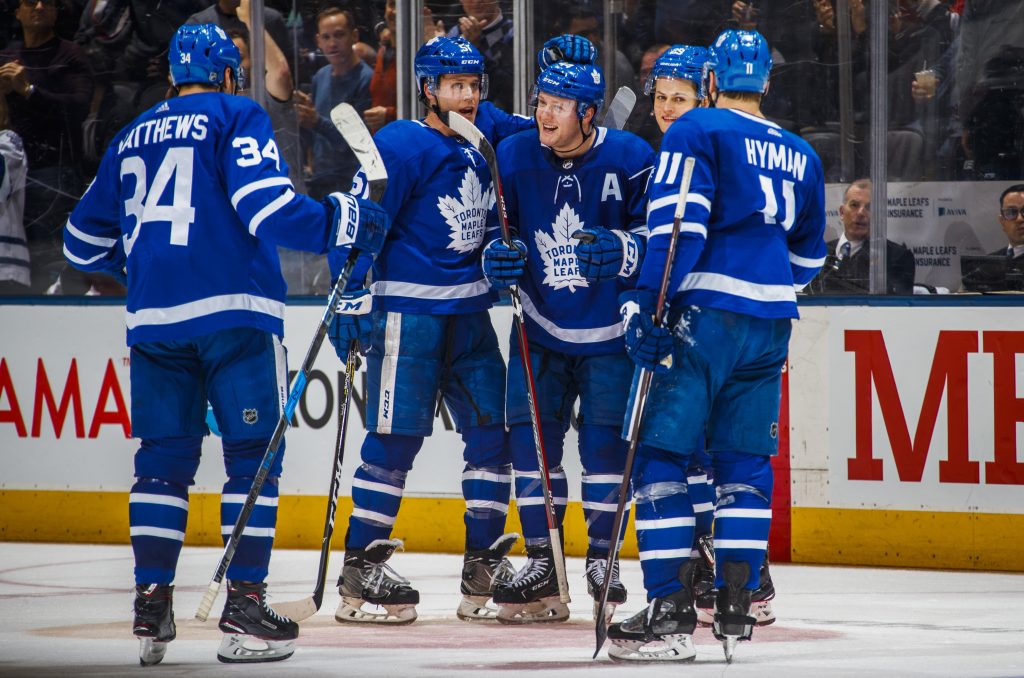 The puck drops on the 2019-20 NHL season for the Toronto Maple Leafs when they host the Ottawa Senators (Oct. 2) in their 102nd season. They end the season at home against the Montreal Canadiens (April 4). 
A quick look at the home schedule for the Maples Leafs shows the longest homestand is four games from March 17-23. Their busiest month of the regular season at home is November with nine games, and their busiest month overall is February with eight home games and seven road games. They have 14 back-to-back games. Their busiest day of the week is Saturday with 24 games (13 home and 11 away).
Toronto Maple Leafs at Scotiabank Arena
Members of the NHL's Original Six, the Toronto Maple Leafs have a legacy dating back to the founding of the National Hockey League in 1917. The Leafs have 13 Stanley Cup championships, the last coming in 1967. They play at the recently renamed Scotiabank Arena, which seats 18,819, and are coached by former Detroit Red Wings and Anaheim Ducks head coach Mike Babcock.
Toronto Maple Leafs Seating Chart – Scotiabank Arena
Individual and group tickets are available for all home and away games.
Stay up to date on the Maple Leafs all season on Twitter @MapleLeafs.
All game times are local and subject to change.
NHL, the NHL Shield, the word mark and image of the Stanley Cup, the Stanley Cup Playoffs logo, NHL Ticket Exchange, and the word mark NHL Winter Classic are registered trademarks and the NHL Winter Classic logo, NHL Heritage Classic name and logo, NHL All-Star logo, and NHL Stadium Series name and logo are trademarks of the National Hockey League. All NHL logos and marks and NHL team logos and marks depicted herein are the property of the NHL and the respective teams and may not be reproduced without the prior written consent of NHL Enterprises, L.P. © NHL 2019. All Rights Reserved.
You Might Like
One more place to catch excellent entertainment on the strip.
"The Rock" is a solid destination for an endless parade of sports, music and other entertainment.
Welcome to the home of the NHL's Blue Jackets, hosting events that cover the spectrum.