Ticketmaster Top 10: Songs of the 2000s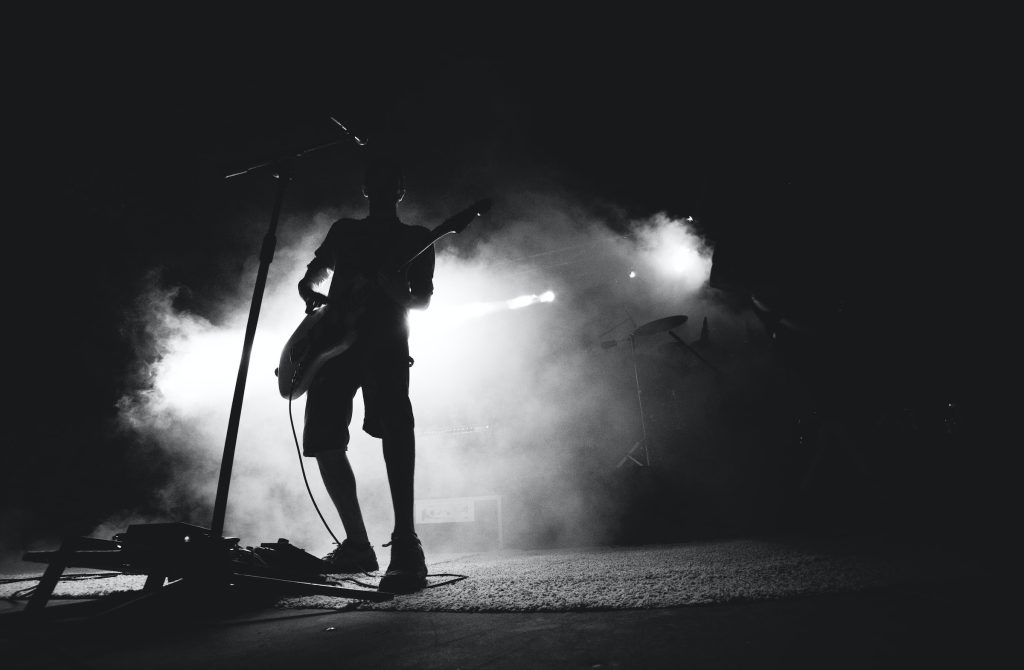 While there wasn't a distinct musical genre that dominated the 2000s like grunge did in the '90s and new wave did in the '80s, the oughts offered plenty of gems in all genres, from pop and rock to rap and country. Given the introduction of the iPod with its shuffle feature and the rise of easy music downloading, this made perfect sense. Here are some of the most popular songs of the 2000s to revisit or discover for the first time.
blink-182 — "All The Small Things"

Released in the first month of the 2000s, blink-182 gave us a true pop-punk anthem in "All The Small Things," which would go on to become the most successful single of the band's career in all of its "na-na-na-na-na" glory. The video was played on heavy rotation on MTV for several months and parodies the boy bands and pop stars that were popular at the time, including Backstreet Boys and NSYNC as well as Britney Spears and Christina Aguilera. The song helped catapult blink's career into the stratosphere, going from playing clubs and theaters to arenas seemingly overnight.
Bon Jovi — "It's My Life"

A fist-pumping, sing-along pop-rock anthem, "It's My Life" is the lead single from Bon Jovi's seventh studio album, Crush, released in May 2000. The song topped the charts in several countries and became the New Jersey rockers' most popular post-'80s hit, streamed more than 1.1 billion times on YouTube and counting. The politely defiant song encourages people to live the life they want and to "do it my way," referencing Tommy and Gina, the fictional working-class couple chronicled in Bon Jovi's biggest hit, "Livin' on a Prayer." "It's My Life" quickly became a classic Bon Jovi anthem for the new millennium and introduced them to a new generation of fans.
LeAnn Rimes — "I Need You"

A very young LeAnn Rimes made this romantic country power ballad a hit, showing off her sizable singing talents when it was released on the soundtrack of Jesus, an Italian-American historical drama miniseries. "I Need You" was so popular that Rimes re-released it on her 2003 Greatest Hits album and again on two subsequent greatest hits albums in 2014 and 2015. The big-hearted singer donated her fees and royalties from the song to fund a therapeutic rehabilitation wing at Vanderbilt Children's Hospital in Nashville — just another reason to love it.
Coldplay — "Yellow"

This melodic and romantic soft-rock anthem from Coldplay's debut album, 2000's Parachutes, put the British rockers on the map. The simple video features a fresh-faced Chris Martin strolling along the sand, long before he would become one of the world's biggest rock stars. The utterly likable and easy to sing along to, heart-felt tune received Grammy nominations for Best Rock Song and Best Rock Performance by a Duo or Group with Vocal and catapulted the band to superstardom around the world.
Red Hot Chili Peppers — "Otherside"

Opening with a thoughtful and melancholy guitar riff woven into a bassline, frontman Anthony Kiedis croons, "How long will I slide?" "Otherside" is more downtempo than many of Red Hot Chili Peppers' hits, which is fitting given that it was reportedly written about the SoCal rockers' late former band member, Hillel Slovak. The single, which tackles themes of addiction and reached No. 14 on the Billboard Hot 100, became one of the band's most recognizable tunes.
Britney Spears — "Oops!…I Did It Again"

The title track of Britney Spears' 2000 album of the same name, "Oops!…I Did It Again," is pure pop magic. With one of the catchiest choruses in pop history, everyone from tweens to octogenarians couldn't stop singing this song in the summer of 2000, shortly after it was released. It's no surprise, given the album debuted at No. 1 in more than 15 countries and became the fastest-selling album by a female artist, a record that wasn't broken until 15 years later when Adele released her album, 25. The title track shows Spears at the height of her powers: confident, fearless and fun, boldly proclaiming, "I'm not that innocent."
3 Doors Down — "Kryptonite"

The energetic, driving debut single from Mississippi rockers 3 Doors Down, "Kryptonite" was originally released as a radio demo in their home state. It quickly became the number one requested song at a local radio station before it charted on Billboard's Mainstream Rock Airplay chart, where it remained at No. 1 for nine weeks in 2000. It also charted in the Top 5 on the Billboard Hot 100. Interestingly, the song about sticking by someone when things are breaking their way was written by vocalist and drummer Brad Arnold when he was only 15 and was one of the first songs he ever wrote. It has since been featured in a number of television shows including "Cold Case" and "Dancing With the Stars."
Wheatus — "Teenage Dirtbag"

In the summer of 2000, everyone and their grandmother were singing the tongue-in-cheek chorus of Wheatus' runaway hit "I'm just a teenage dirtbag, baby." The catchy outsider anthem is based on frontman Brendan B. Brown's experience feeling like he didn't belong as a teenager who liked Iron Maiden in a small town where everyone thought heavy metal was evil. The lead single off of Wheatus' self-titled debut album, "Teenage Dirtbag" ended up being the New York group's biggest hit and the endearing music video featured rising young stars at the time Mena Suvari and Jason Biggs.
Lonestar — "Amazed"

Nashville country crooners Lonestar achieved the biggest hit of their career with "Amazed," a tender and soaring ballad that borders on becoming a saccharin love song but somehow manages to veer away from that to become the perfect tune for Southern weddings. "Amazed" hit No. 1 on the Billboard Hot Country Songs chart and spent eight weeks there. A pop remix of the song reached No. 1 on the Billboard Hot 100 in 2000, a rare feat for a country song. "Amazed" has since been covered by numerous artists, including Bonnie Tyler and Fady Maalouf.
Celine Dion — "That's the Way It Is"

Celine Dion was already an international superstar when "That's the Way It Is" was released at the end of 1999 as a single off of her Greatest Hits album, All the Way…A Decade of Song. The upbeat, inspirational tune reminds listeners to keep the faith and never surrender, even if love hasn't found them yet. It showcases Dion's considerable vocal talents while also being catchy and danceable — a winning combination.
You Might Like
Whether you're looking to sing your pain away, ask for forgiveness or forget about that ex who broke your heart, there's a breakup song for you. Here's our l...
Looking for the best songs about friendship? Check out our curated list and rock out with your BFF!
Something magical happens on karaoke stages. With a mic in one hand and a pint in the other, our troubles recede into the background as we belt out our favor...