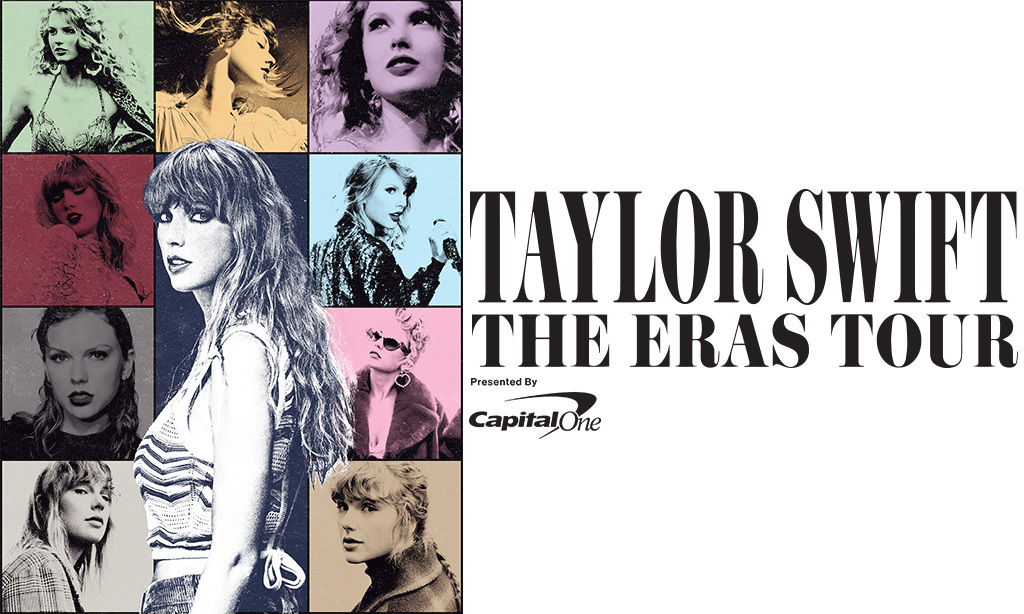 Update 6/27/23:
Taylor Swift | The Eras Tour has added a sixth night at SoFi Stadium in Los Angeles on August 7, 2023. A limited number of Verified Fans who previously registered for shows in Los Angeles will be selected for access to the sale and will receive notifications via text on June 27th.
Update 6/2/23:
For more information on Verified Fan for Taylor Swift | The Eras Tour dates in Mexico, head to:
Taylor Swift | The Eras Tour FAQs (Spanish): LINK
Taylor Swift | The Eras Tour FAQs (English): LINK
FAQs
How was I selected for this opportunity?
Ticketmaster and the artist team have worked  to provide this opportunity to as many fans as possible who received codes during the initial Verified Fan Presale, or who were placed on the waitlist,  and  did not purchase tickets. Due to demand, there is no way to provide this opportunity to everyone who is interested in tickets. Selected fans will receive a new code to use for this opportunity.
Are there more fans being offered this purchase opportunity?
Opportunities will be made available periodically over the coming months for other shows. Any fans receiving those opportunities will be notified via text. Please note that fans selected for this opportunity will receive a new, unique code via text. Prior Verified Fan codes will not be accepted for this opportunity.
How many tickets can I purchase?

Selected fans will have an opportunity to purchase a maximum of four (4) tickets for one show in their designated market using their unique access code.
Does getting an access code mean I will get tickets?
Receiving a new access code means that you'll have the opportunity to shop for tickets at shows in your designated market. However, the ability to purchase tickets is determined by supply and demand, and is not guaranteed. Tickets are available on a first come, first serve basis. Only newly-received codes will be accepted for this offer. Prior Verified Fan codes will

not

be accepted for this opportunity. 

If selected, fans will receive a text message to the phone number provided during registration. This text will include a unique access code and a link to shop any shows in your designated market where tickets remain. Keep an eye out for this text and be careful not to accidentally delete it.

The Waiting Room will open 10 minutes before the sale begins. You may only join the Waiting Room using the same Ticketmaster Account that you registered with.

When the sale begins, fans in the Waiting Room will be assigned a spot in line. When it is your turn to shop, you must enter your access code exactly as it appears in your text for the chance to access tickets.



Can I share my access code with my friends or family?

No. To purchase tickets with your unique code, you must be logged in to the Ticketmaster Account you registered with. Your access code is unique to your account and for this reason, fans will not be able to share their codes with friends or family.
What device should I use to purchase tickets?

All ticket purchases must be made online. Please be prepared to shop for tickets using your computer, mobile web, or Ticketmaster app. Tickets will not be available by phone call.
Can I sign into the same Ticketmaster Account on multiple devices to shop?

No, when you sign into the same account on multiple devices it may result in errors and/or limit you from shopping. Before the sale begins, please double check you are only signed into the Ticketmaster Account you registered with on one device.
How many tabs can I have open at once?
One tab per show.

You may only use multiple tabs on the same device when shopping for more than one show (if you received an invitation to multiple shows). As a reminder:
If you'd like to shop for tickets to multiple shows, you will need to join the Waiting Room for each one.
Please only join the Waiting Room once and only use one tab per show to reduce any delays.
Once you join the Waiting Room, do not close your page.
What are the health check requirements?

In the best interest of fans and staff, the event organizers are monitoring local COVID-19 trends and will meet or exceed protocols mandated by local governments and local venues. By purchasing tickets to this event, you agree to abide by the health and safety measures in effect at the time of the event, which may include, but not be limited to, wearing masks, providing proof of vaccination & booster status and/or providing proof of negative COVID-19 test. Check back often for updates to your event venue website as guidelines are subject to change.
Where can I find more information on the U.S. leg of Taylor Swift | The Eras Tour?
For more information, visit

here

.