Ticketmaster's 2019 Touring Milestone Award Winners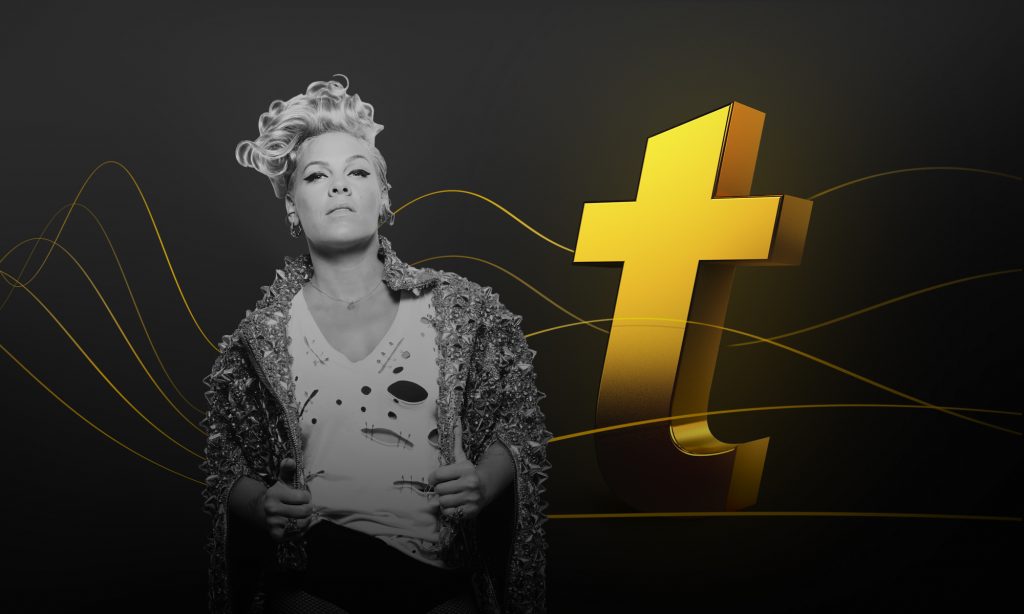 Every year, Ticketmaster celebrates a select group of artists with the Ticketmaster Touring Milestone Awards, our annual honor for musicians who headlined the biggest tours, rocked the largest stage and reached the most fans around the world. They gave millions of fans the chance to dance and sing along with them, and we think that is a pretty incredible thing.
With that in mind, we are also sensitive to the fact that many industries around the world, including live entertainment, are adapting to quickly changing circumstances right now. The safety of all our fans everywhere has always been our top priority and that will continue to be the case.
But even in times of uncertainty, perhaps especially in those times, we believe in the power of music and great artistry to lift our spirits. That's why we are recognizing the following 11 artists for their record-breaking tours in 2019. To qualify for a Ticketmaster Touring Milestone Award, an artist must have sold at least one million tickets globally for a tour that concluded in 2019. One million tickets means one million fans, which is an amazing feat. To celebrate each winner and see just how much of a positive impact each has on their fans, we've also collected a handful of Ticketmaster app fan reviews from each tour, which you can read below the list of winners.
2019 Ticketmaster Touring Milestone Award Winners
P!NK, The Beautiful Trauma Tour
BTS, BTS World Tour Love Yourself: Speak Yourself
Bon Jovi, This House Is Not For Sale Tour
Fleetwood Mac, An Evening With Fleetwood Mac
Muse,  The Simulation Theory World Tour
What Fans Said About the 2019 Ticketmaster Touring Milestone Award Winners
P!NK, The Beautiful Trauma Tour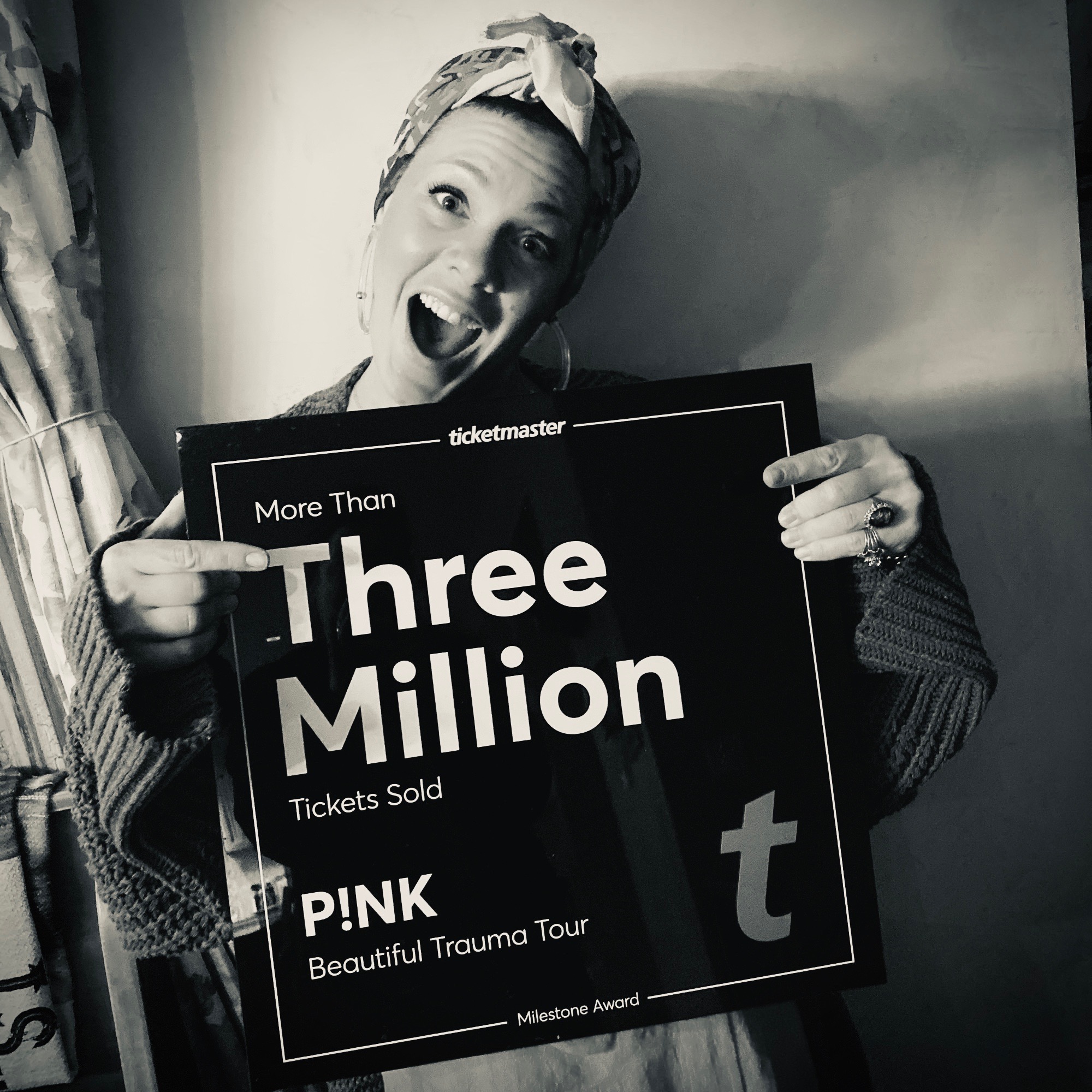 "Best concert I have ever been to. She put so much into every song & over the top performance! Loved every second of it, literally in awe!"
-Leslie
"Pink is such an awesome amazing performer. I am so impressed at her energy and vocal ability. I hope I can see her perform again. She rocks!!!!! It was worth the wait the songs are still with me."
-Therese
"I took my 13-year-old daughter to her first concert. We may not see eye to eye and she is a very independent young woman, but this experience for her was amazing. Pink can relate all experiences for a wide range of women. It gave an opening for us to talk mother-to-daughter and it was so amazing!"
-Amanda
Ed Sheeran, The ÷ Tour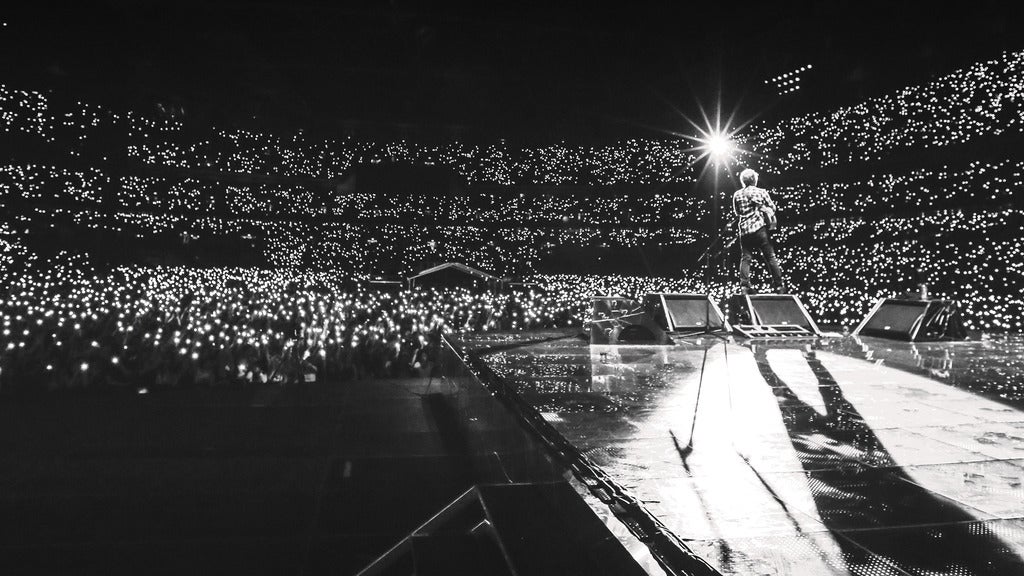 "My husband surprised me with tickets  and I. had. the. best. time. Can't wait to see him again!"
-Sarah
"Ed Sheeran put on such a good show!! Can't believe I finally got to see him IRL, what a legend!"
-Jess
"I have been an Ed Sheeran fan since the very beginning, so I was unbelievably excited to finally see him! He really got the crowd involved and had such a fun and inviting atmosphere."
-Sean
BTS, BTS World Tour Love Yourself: Speak Yourself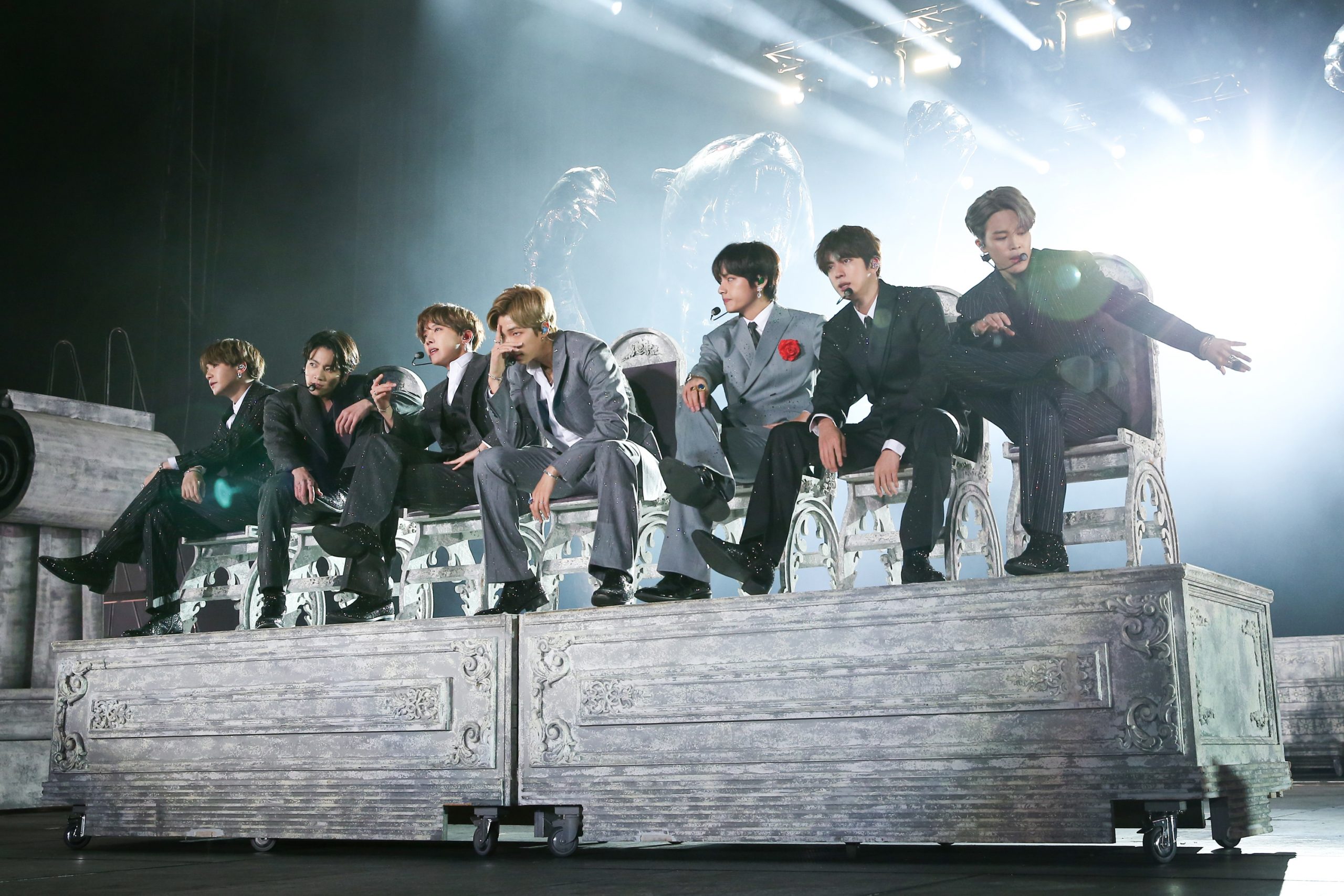 "They are amazing. My 2 daughters love them 😊. Hopefully they come back soon time so we can see them again!"
-Dien
"They're simply amazing and impossible to describe with words."
-Claudia
"The concert was an experience like no other!!!! You can feel the love and the support from all the fans!!!! BTS definitely put an amazing performance!!!! They really connected with the audience!! When the concert ended ill admit i cried a little but because BTS always build a bond with their fans, and saying good bye to them was like saying good bye to a friend you've waited so long to meet!"
-Emely
Bon Jovi, This House Is Not For Sale Tour
"I'm from New Jersey so you know I have to go out and see Bon Jovi anytime they come home. My boys brought the house down and played all the hits. They are living rock gods!"
-Jeff
The first time I saw Bon Jovi live I was just a teenager, and now… well, I'm no teenager ha! But every time I see them live I feel just like 16 year old again, and I can't wait to see them again."
-Lynne
Fleetwood Mac, An Evening With Fleetwood Mac
"Seeing this band has been on my bucket list for ages and it was absolutely incredible. Stevie's still got it!"
–Nick
"I have been a Fleetwood Mac fan for 40 years, and it was special to get to see them with my family."
–Jane
"Fleetwood Mac is an absolute force of nature and each band member is still unbelievable on stage. I can't wait to see them again."
–Mark
Jonas Brothers, Happiness Begins Tour
"I had the most fun at this concert. It was so excellent. I have loved the Jonas Brothers since they first started out and it was everything I hoped for and more!
–Katie
"The Jonas Brothers put on an amazing show!!!! My best friend and I had the time of our lives! They played songs from every album, which made the show even more special for the OG fans, such as ourselves. Honestly, if you haven't seen the Jonas Brothers live yet, I don't know what you are waiting for!"
–Ashley
"The Jonas Brothers were excellent, they brought great energy and positive vibes to the their fans at the Chase Center"
–Michelle
Justin Timberlake, The Man Of The Woods Tour
"Really cool concept for the stage. Justin never stopped moving through the different parts of the stage, which made even the back of the arena feel like they had the best seats in the place. Great mix of new and old songs."
-Michelle
"Loved every second of it! Love JT! He surely knows how to entertain and keep a crowd on their feet!"
-Marcela
"JT concert was on my bucket list and I'm so glad that he came to DC! This was an amazing concert that was also a fabulous performance. From the stage, light effects, screens, band, dancers, and of course JT — it was by far the best concert I have ever been to. He performed for 2 straight hours, and did a variety of his music from old school to his Man Of The Woods songs. It was a perfect combination of his popular songs, and he sounded great!"
-Anna
Muse,  The Simulation Theory World Tour
"This was one of the best live shows I have ever seen. Mega show! Lasers, strobe lights, everything. The sound was great too. Unforgettable experience!"
-Karsten
"Muse has been and continues to be the best live concert experience there is. I can't recommend this band and their live show enough. If you have the chance to see them don't miss it.
-Tyler
"Flawless! Perfect performance, lighting, lasers, neon and a sick looking skeleton machine taking over the stage…so good"
-Lauren
Shawn Mendes, Shawn Mendes: The Tour
"I've been to many concerts but this by far was the Best concert ever! Hands down to Shawn Mendes on a great performance. He definitely knows how to move the crowd."
-Erica
"Been a fan of Shawn since 2013, and he continues to get better and better. He never disappoints!! A concert for all ages!!!"
-Mikayla
"Well organized, great concert from beginning to end! My 13yr old daughter enjoyed her birthday gift, it was well worth waiting 2 months for."
-Carolyn
Ariana Grande, Sweetener World Tour
"I really enjoyed this experience! It was the best concert I have had in a long time. All the songs were ON POINT and the dancing. Ariana's vocals are one of a kind and she is so much better live, which makes her all the more an incredible artist. I had a great time and I love Ariana Grande so this experience will be remembered for the rest of my life! Thank youuuu :D"
-Michelle
"This is my second Ariana tour and it was incredible. Her voice is everything!"
-Amanda
"Ariana Grande knows how to put on a show. her live is just like how she sounds on her album. she is the most kind, sweetest, adorable person ever. the sweetener / thank u, next world tour was amazing!"
-Nathan
Panic! At The Disco, Pray For The Wicked Tour
"Literally one of the best nights of my life, i had the best time!! it was definitely worth the wait and seeing them again after over 10 years was so surreal. they put on such a great show and I cant wait for their next tour!!"
–Alyssa
"The concert was amazing! I have been to multiple concerts, but this one tops all of them."
–Victoria
"The concert was so amazing. Being in the crowd of people who loves the same people as you is really fun."
–Jacob
Tags