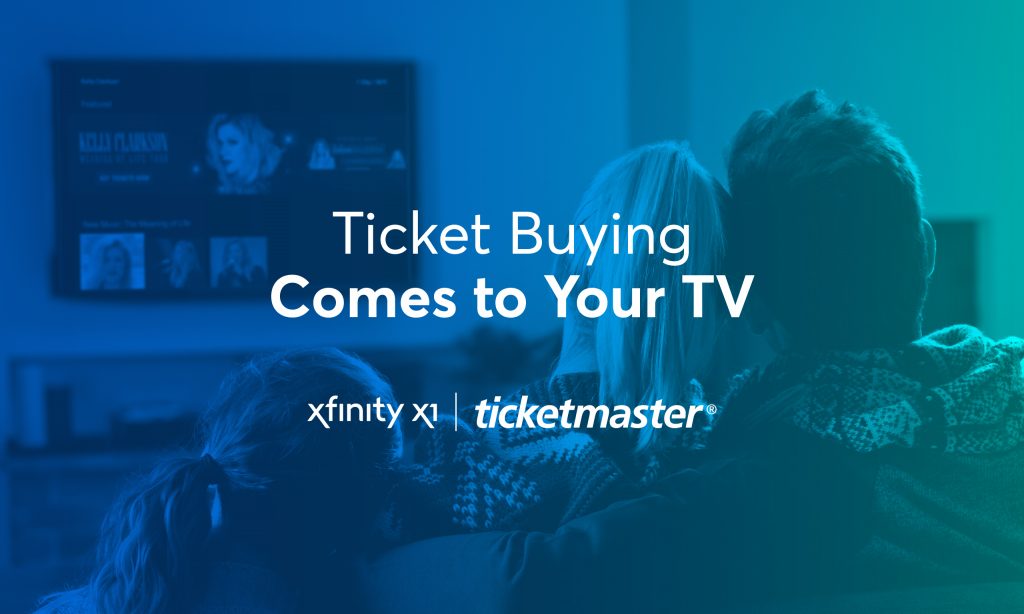 Ticketmaster is always looking to do new and exciting things in order to make it easier for fans to buy tickets. And it's getting even easier now, thanks to our new integration with Comcast that will help fans find tour dates and request concert tickets for their favorite performers directly on the television through Ticketmaster's open ticketing platform.
And what better way to kick off this new integration than with three-time Grammy winner Kelly Clarkson, who is the first the use this new platform for her upcoming "Meaning of Life" tour.
Fans simply need to say "Kelly Clarkson Tour" into their Comcast X1 voice remote to head to the Kelly Clarkson destination.
Once there, fans simply select "Get Tickets" to view tour dates and real-time ticket availability status, sorted by the fan's location. From there, fans can then select to receive a link via SMS to complete their purchase.
Easy, right? And Kelly's new tour is just the beginning.
Ticketmaster and Comcast will be rolling out tickets to other highly-anticipated concerts, sports events, and theater productions so that fans can continue to create memories at their favorite live events.
Isn't that the "Meaning of Life," anyway?
We think so.