The Brooklyn Nets and Ticketmaster are Throwing a Plaza Party on August 20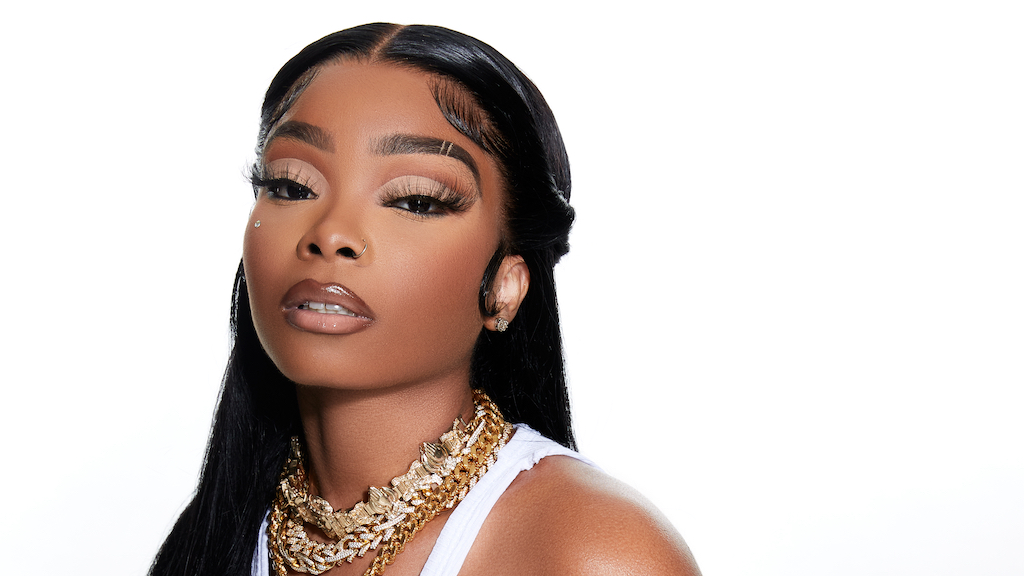 Free Event Will Celebrate Schedule Release with Nets Fans and the Community
Ticketmaster and the Brooklyn Nets have announced a Plaza Party to celebrate the release of the NBA's 2023-24 regular season schedule. The event, which is free to the general public, will take place at Ticketmaster Plaza at Barclays Center on Sunday, August 20. Hosted by Hot 97's Funk Flex and Brooklyn Nets Team Hype's MC Mel, the outdoor festivities will boast an entirely NYC-centered slate of performers including Lola Brooke, HDBEENDOPE and Boi Angel.
Taking place right outside of the Nets' home court, the Ticketmaster x Nets Plaza Party will include plenty of the team's gametime touchstones, like an adrenaline-boosting performance by the Nets' Drumline and a typically daring and dazzling routine from the Brooklyn Nets Hype Team. Fans will also have the chance to take photos with several members of the Nets' roster past and present. Three-time NBA All-Star and multiple team-record-holder Buck Williams and hometown hero Albert King will be on hand to represent the Nets' esteemed alumni, and they'll be joined by current players Noah Clowney, Dariq Whitehead and Jalen Wilson.
Along with the packed entertainment schedule, the outdoor event will feature special activations and giveaways as well as a variety of completely free food and beverage options from locally-owned favorites including Island Pops, Pure Grit BBQ, Destination Dumplings, and Beer Garage.
The Ticketmaster x Nets Plaza Party begins at 11:00 a.m. and runs through the afternoon until 4:00 p.m.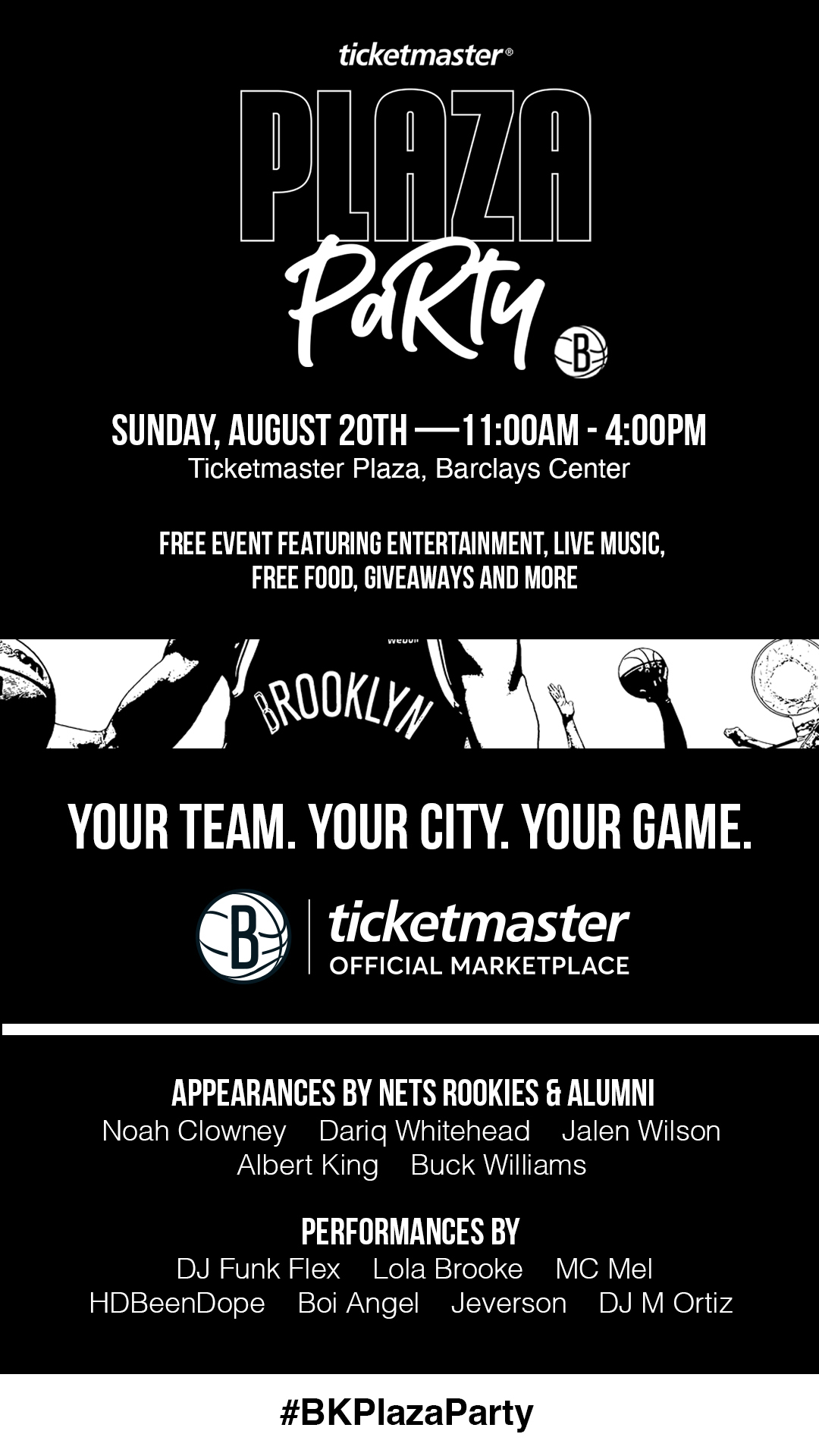 Tags