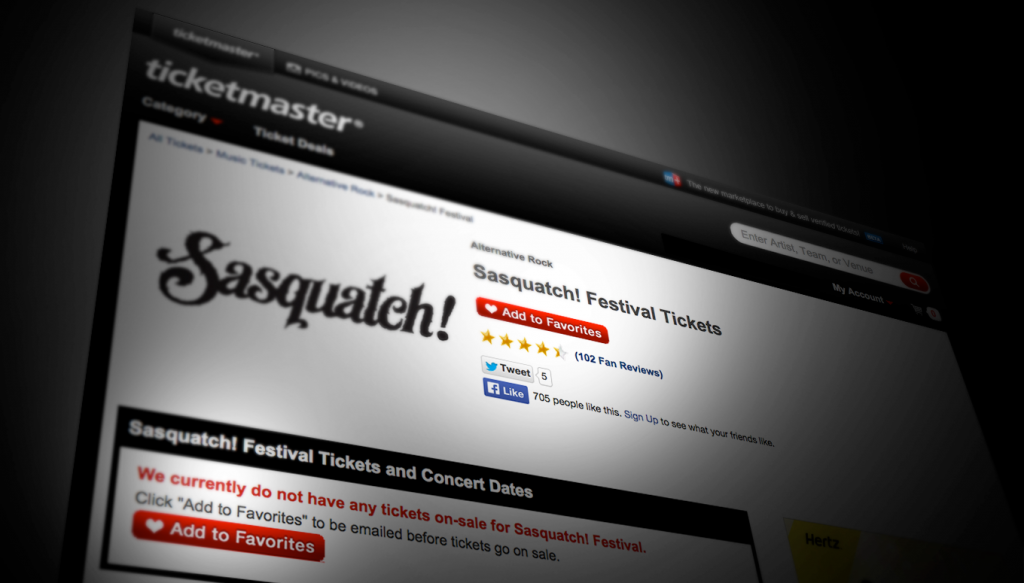 Don't miss your favorite live event or artist again! Are you aware of the benefits of favorite-ing your favorite artist on our ticketmaster.com? And, did you know that when you mark an artist as a favorite on our website we also recommend similar artists and shows based on your favorites? Don't let it fool you, we've set an algorithm to help YOU as an avid live event-goer find exactly what you are looking for.
We know that 40% of ticketmaster.com site entries end up visiting artist pages* while on our site. Why not let us recommend related shows based on the artists you've browsed or favorited? We want the events that you're interested in to be most prominent to you as come to our website. We don't want you to miss a beat; so as fans ourselves, we're reaching out with words of wisdom and encourage you to take advantage of adding to your favorites. If you please do this for us, we promise to keep you in the loop when your favorite show is touring near you. Changing and adding to your favorites also helps us make sure that the right emails are hitting your inbox. That's right, make sure you're notified when that next onsale or presale happens. Start favorite-ing today, here's how.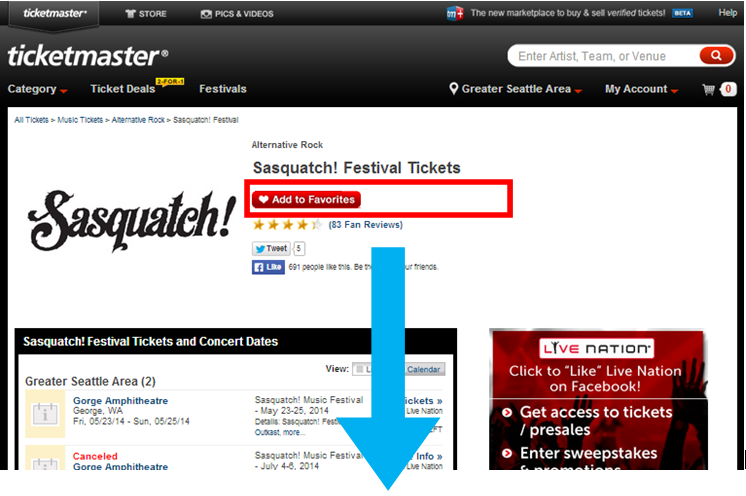 Sign into My Account , update your favorites and never miss another show of theirs or others alike. You can also add to your favorites directly from the artist page, when you click to find tickets.
What's also cool about My Account? You can easily see the shows you have coming up. It's like a mini personal event calendar so you don't miss your next show. But if you're like me, you need this so badly. I find myself going to so many shows each week I'm afraid of missing one. Log into our you're account and everything's right there.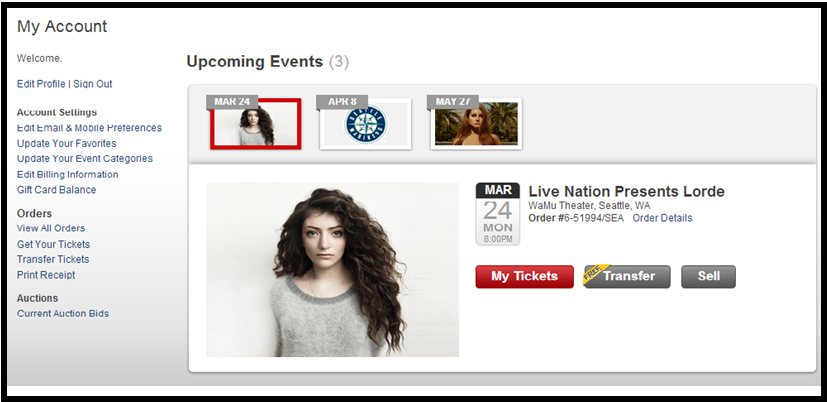 Have questions? Allow our FAQ page to easily guide you to the answers you need. Have more questions? Ask us on Twitter and we'll get you a quick response!
*metrics taken from January 2014 – March 2014 site entries/artist page visits
Tags
You Might Like
All the tips and tricks you need to get the most out of your Ticketmaster account.
Learn more about the latest Ticketmaster technology.
Your working guide to ticket sales, match sessions, on-site activities and more before this year's tournament.