Tampa Bay Lightning Home Schedule 2019-20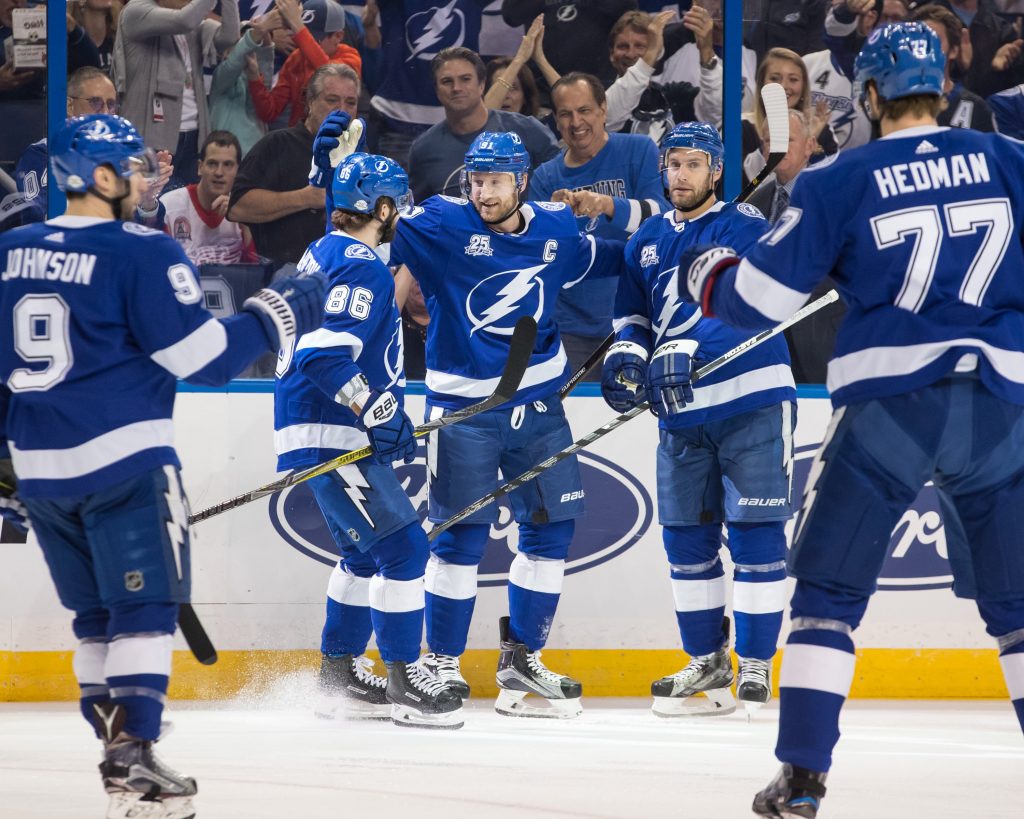 The Tampa Bay Lightning 2019-20 schedule opens at home against the Florida Panthers on October 3. The Lightning spend eight of their games during the season's opening month on the road. They have a home-heavy schedule in December, which includes 10 of 14 games in Tampa. Their longest home stand of the season is five games from February 25 through March 5.
The Lightning play each of their Atlantic Division opponents four times, two at home and two on the road. They play each of the teams from the Metropolitan Division three times. They play the New York Islanders, New York Rangers, Philadelphia Flyers and Pittsburgh Penguins twice at home and once on the road. The Lightning play each Western Conference team twice.
Tampa Bay Lightning at Amalie Arena
The Lightning franchise began in 1992 and has played in the same arena since 1996. It has been known by several names, but has been called Amalie Arena since 2014. The Bolts play in the Atlantic Division along with the Boston Bruins, Toronto Maple Leafs, Florida Panthers, Detroit Red Wings, Montreal Canadiens, Ottawa Senators, and Buffalo Sabres.
The Lightning won the President's Trophy in 2018-19 and a division title, their fourth in franchise history. They won the Stanley Cup® Championship in 2003-04 and have qualified for the NHL Playoffs in four of the last five seasons.
Tampa Bay Lightning Seating Chart – Amalie Arena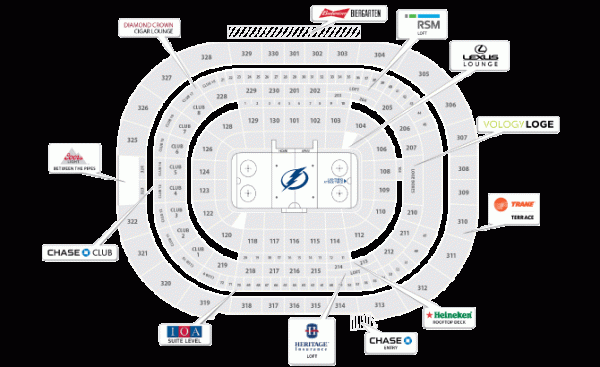 Individual game tickets for all games are available now.
Stay up to date on the Lightning all season on Twitter @TBLightning.
All game times are local and subject to change.
NHL, the NHL Shield, the word mark and image of the Stanley Cup, the Stanley Cup Playoffs logo, NHL Ticket Exchange, and the word mark NHL Winter Classic are registered trademarks and the NHL Winter Classic logo, NHL Heritage Classic name and logo, NHL All-Star logo, and NHL Stadium Series name and logo are trademarks of the National Hockey League. All NHL logos and marks and NHL team logos and marks depicted herein are the property of the NHL and the respective teams and may not be reproduced without the prior written consent of NHL Enterprises, L.P. © NHL 2019. All Rights Reserved.

You Might Like
Browse the St. Louis Blues schedule at Enterprise Center and find your favorite NHL tickets.
See the Columbus Blue Jackets schedule at Nationwide Arena and plan for the NHL season.