Super Bowl LVII: Ticket Buying Guide From Ticketmaster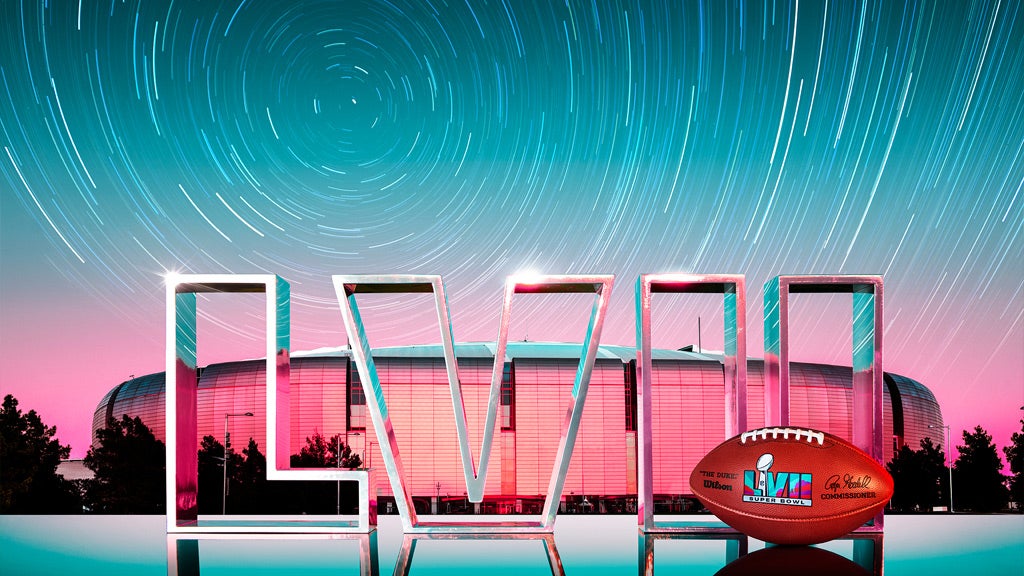 The Super Bowl is always one of the year's most in-demand events, and this year is proving to be no exception as the Big Game heads back to Arizona for the first time since 2015. To close out the season, the NFL will welcome over 63,000 fans to State Farm Stadium in Glendale, Arizona.
Thinking about heading to the game? With Ticketmaster, every ticket is verified and instantly delivered. So, you never have to worry about getting in on game day. Also, if you're traveling with your crew, mobile tickets make it easy to transfer seats to individual members of your group so you can all meet up inside the stadium.
Read on to learn everything you need to know about buying tickets to Super Bowl LVII this year and check out available Super Bowl tickets.
How many tickets are being sold this year?
State Farm Stadium in Glendale, Arizona will welcome over 60,000 fans to Super Bowl LVII.
When do tickets go on sale?
Our selection of Super Bowl LVII tickets can vary day by day, so keep checking back at Ticketmaster for available seats. Tickets will remain available for sale up to 60 minutes after kickoff, and all tickets purchased through Ticketmaster are instantly delivered to your phone via mobile ticketing. This is how Ticketmaster gives you peace of mind that the seat you buy is the seat you'll be in for the game. We'll also have a variety of premium Super Bowl packages available through On Location. Check out available tickets and packages here.
How much are Super Bowl LVII tickets?
Individual ticket prices for Super Bowl LVII will fluctuate day-by-day and vary based on the seat or type of package you purchase. Keep checking here to see what tickets and packages are available.
How do I buy tickets to Super Bowl LVII?
Buying your tickets on Ticketmaster is the safest way to be sure that the ticket you buy is real. Learn more about the benefits of buying on Ticketmaster, and download the Ticketmaster App to get relevant updates and information from us about tickets. Keep checking here as Super Bowl LVII tickets and packages become available.
What types of packages are available for Super Bowl LVII?
We've partnered with On Location Experiences to offer premium packages to make your experience even more memorable. Benefits include:
Open-air pregame parties and elevated tailgates with open bar

Postgame field access and bucket list experiences

Special appearances by NFL legends

Access to great seats for the best views and memorable moments

And much more
Why are tickets so expensive?
Going to the Super Bowl is a lifetime bucket list experience, especially if your favorite team is playing the matchup. This year, the Super Bowl will return to Arizona for the first time since 2015. The big championship game will take place at State Farm Stadium in Glendale, Arizona — also home to the Cardinals. Being there live at a world-class stadium for the Super Bowl's return to Arizona for the fourth time since 1996 — now that's special! With Ticketmaster, you can make your purchase confidently knowing that all of our tickets are 100% verified and instantly delivered, meaning you won't have to worry about the authenticity of the reseller's ticket. You'll be on your way to a priceless experience in a cinch!
When's the best time to buy Super Bowl tickets?
We recommend checking our listings often and making your purchase whenever you've found seats in an area that works for you and your group. Tickets for Super Bowl LVII will be available up to 60 minutes after kickoff.
Ready to start searching for your Super Bowl tickets? See available tickets now.
What other Super Bowl events can I buy tickets to?
Even if you're not planning to be at the Big Game in person this year, there's still tons of excitement happening in the greater Phoenix metro area, like Taste of the NFL. All fans are welcome to attend this event, so get your tickets today at Ticketmaster.
Tags
You Might Like
Pop and R&B star Rihanna is set to headline the very first Super Bowl sponsored by Apple Music, which takes place on February 12, 2023, at State Farm Stadium...
Step inside M&T Bank Stadium, home of the Baltimore Ravens, and learn more about this Baltimore staple for sports and entertainment.
State Farm Stadium in Glendale, Arizona, is a magnificent place to see an Arizona Cardinals game or other live event. However, it can be tough to decide what...